WOOL KNIT EMBROIDERED DUSTER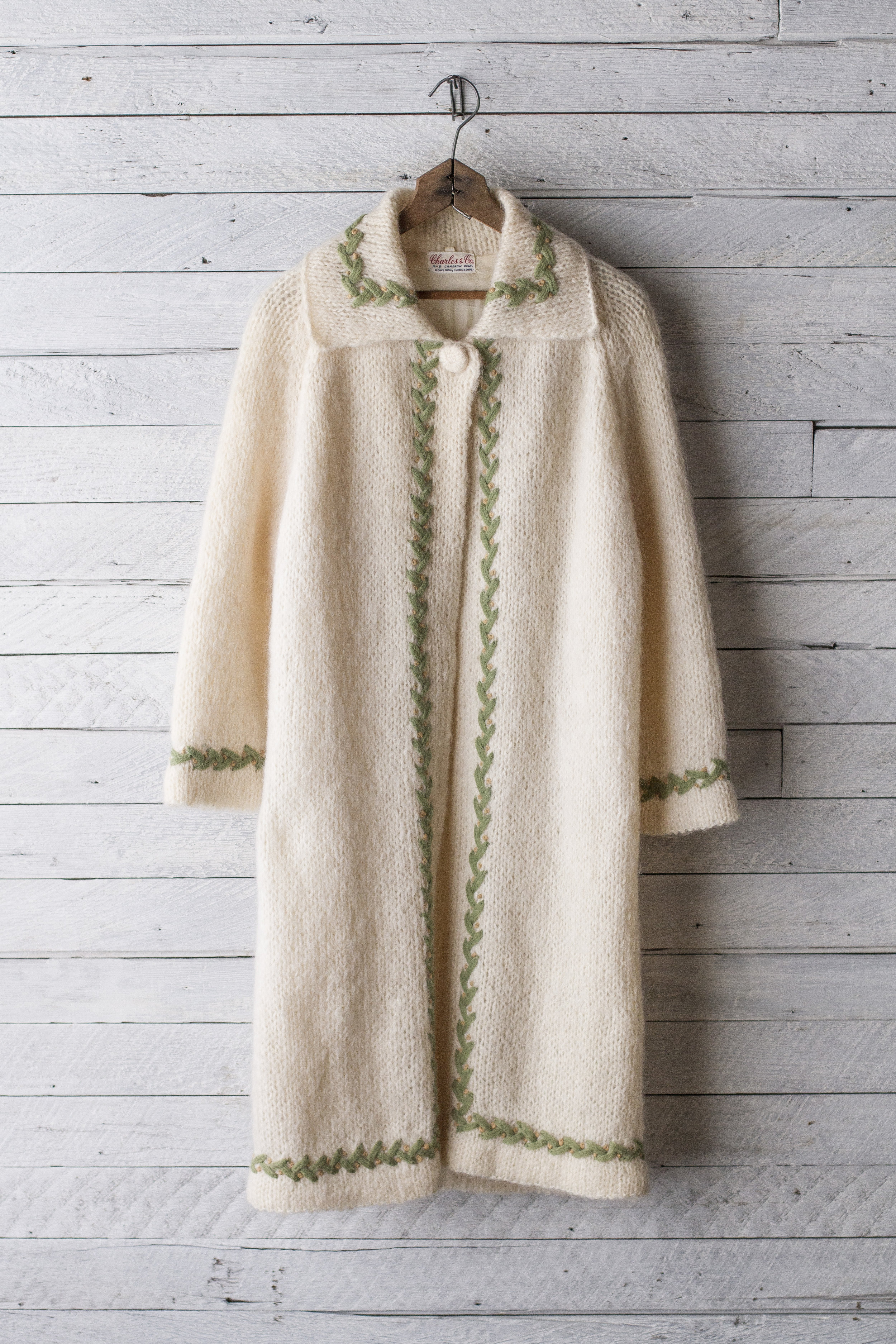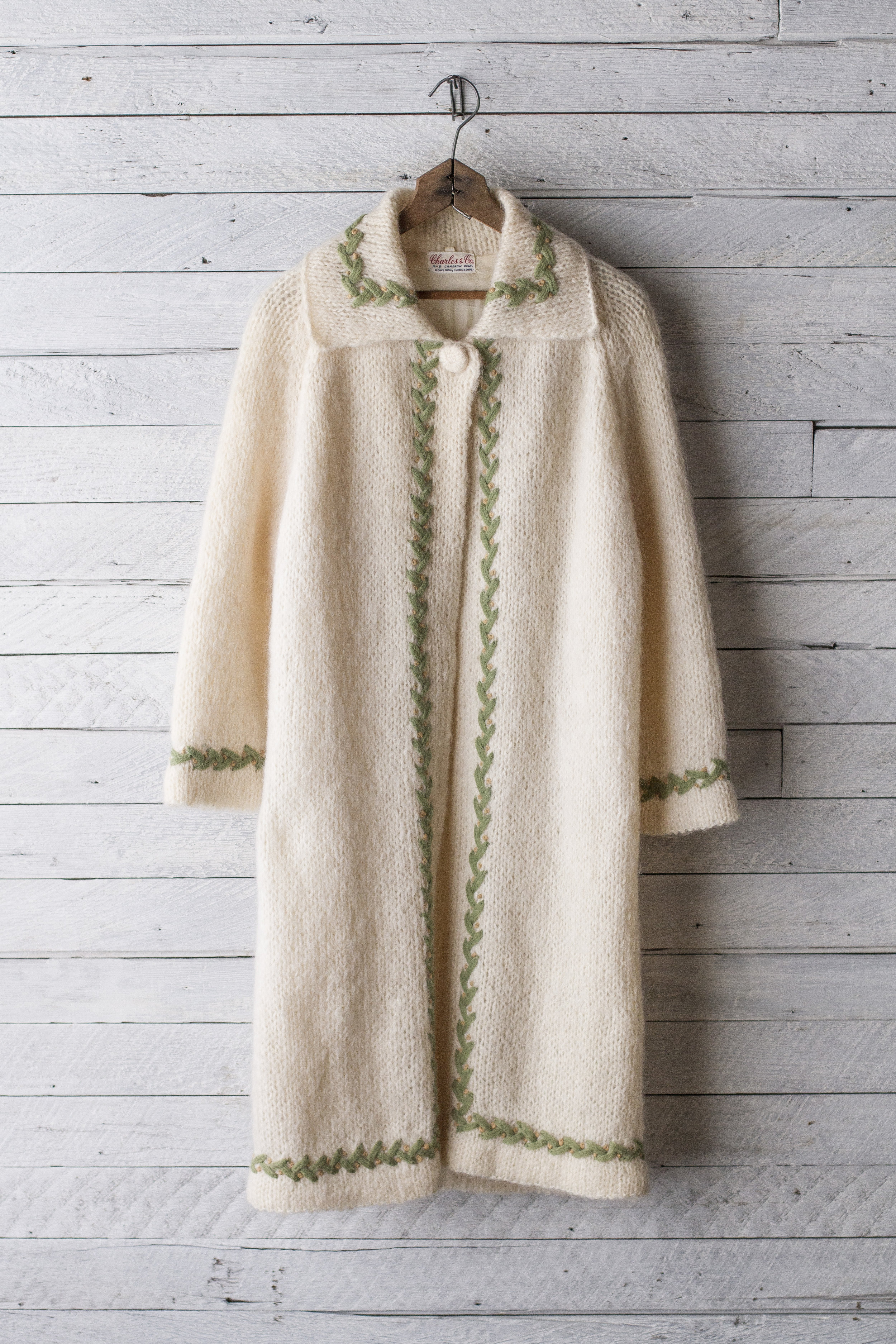 sold out
WOOL KNIT EMBROIDERED DUSTER
Beautiful vintage wool knit duster sweater in neutral ivory with botanical embroidered details.
FEATURES
wide collar
single knit button closure at collar
green/yellow embroidery around edges
raglan sleeves
full satin lining
LABEL
Charles & Co. 14-B Cameron Road Knowloon, Hong Kong. L
CONDITION
Amazing vintage condition. A couple of hand-repairs and slight yellowing on interior lining. No other perceivable issues.
MEASUREMENTS & SIZE*
Women's Large
Shoulders | Apx. 18" (raglan)
Bust | 42"
Sleeve | Apx. 21" (raglan)
Length | 41"
*please see measurements for accurate sizing