COTTON DRAGONFLY KIMONO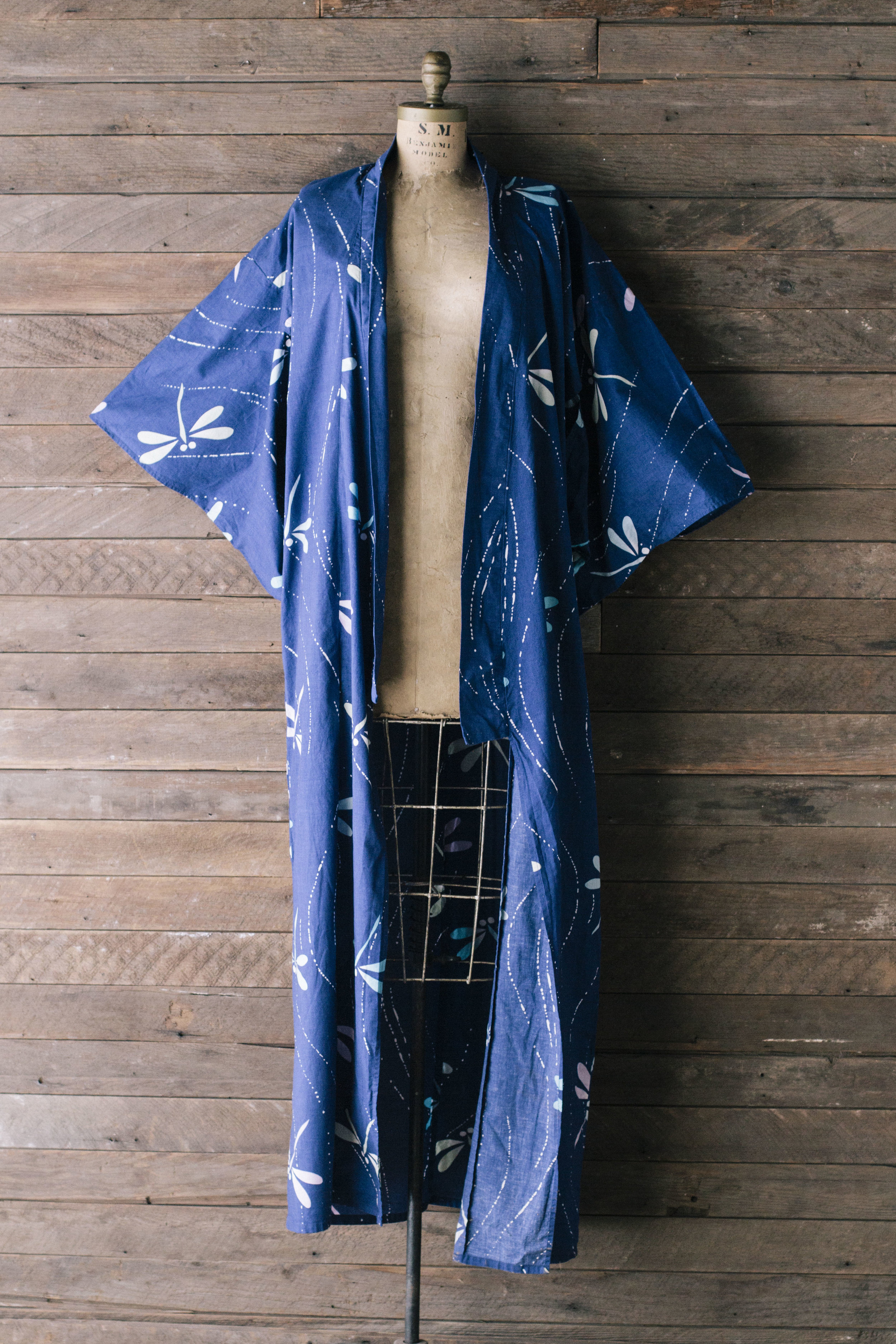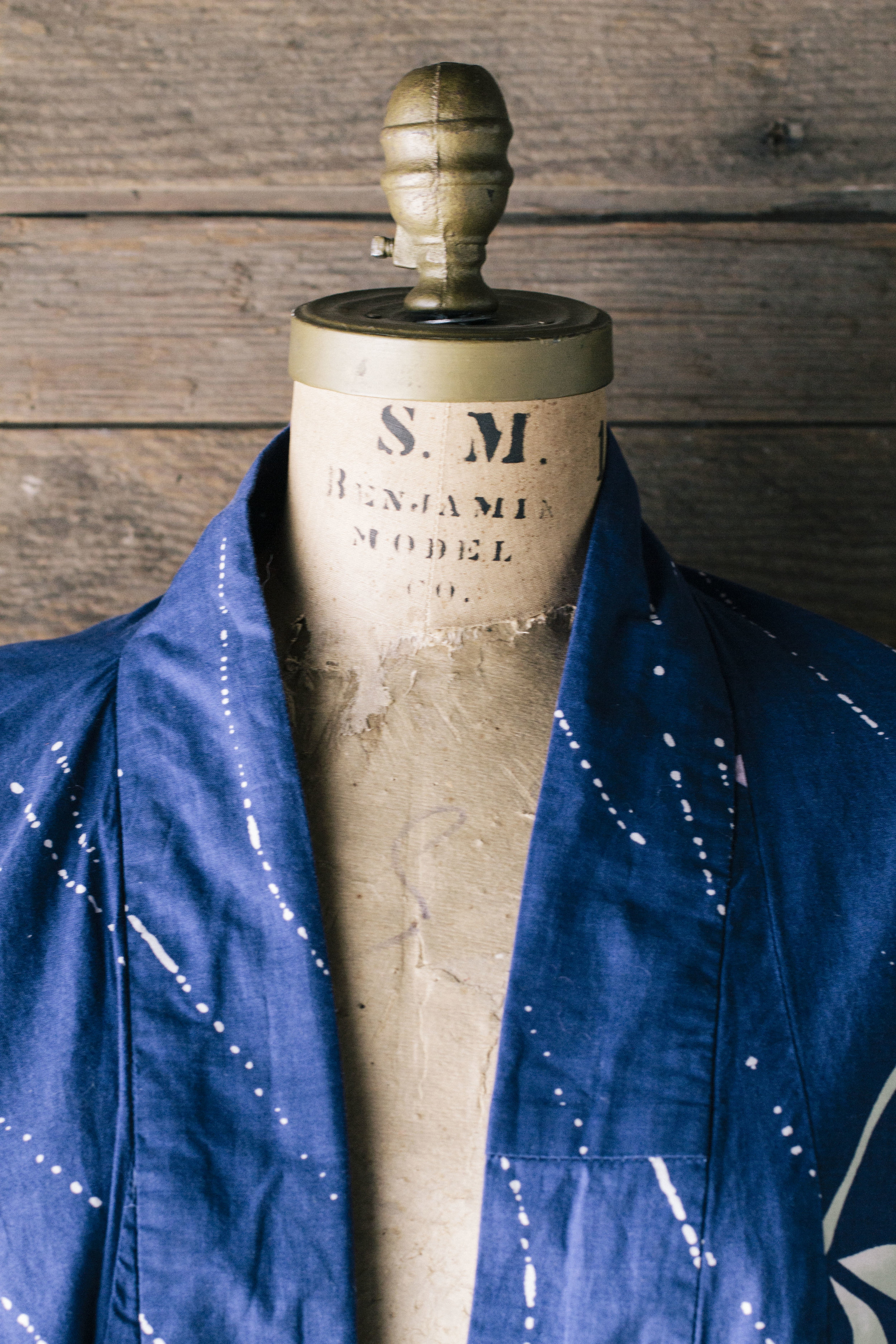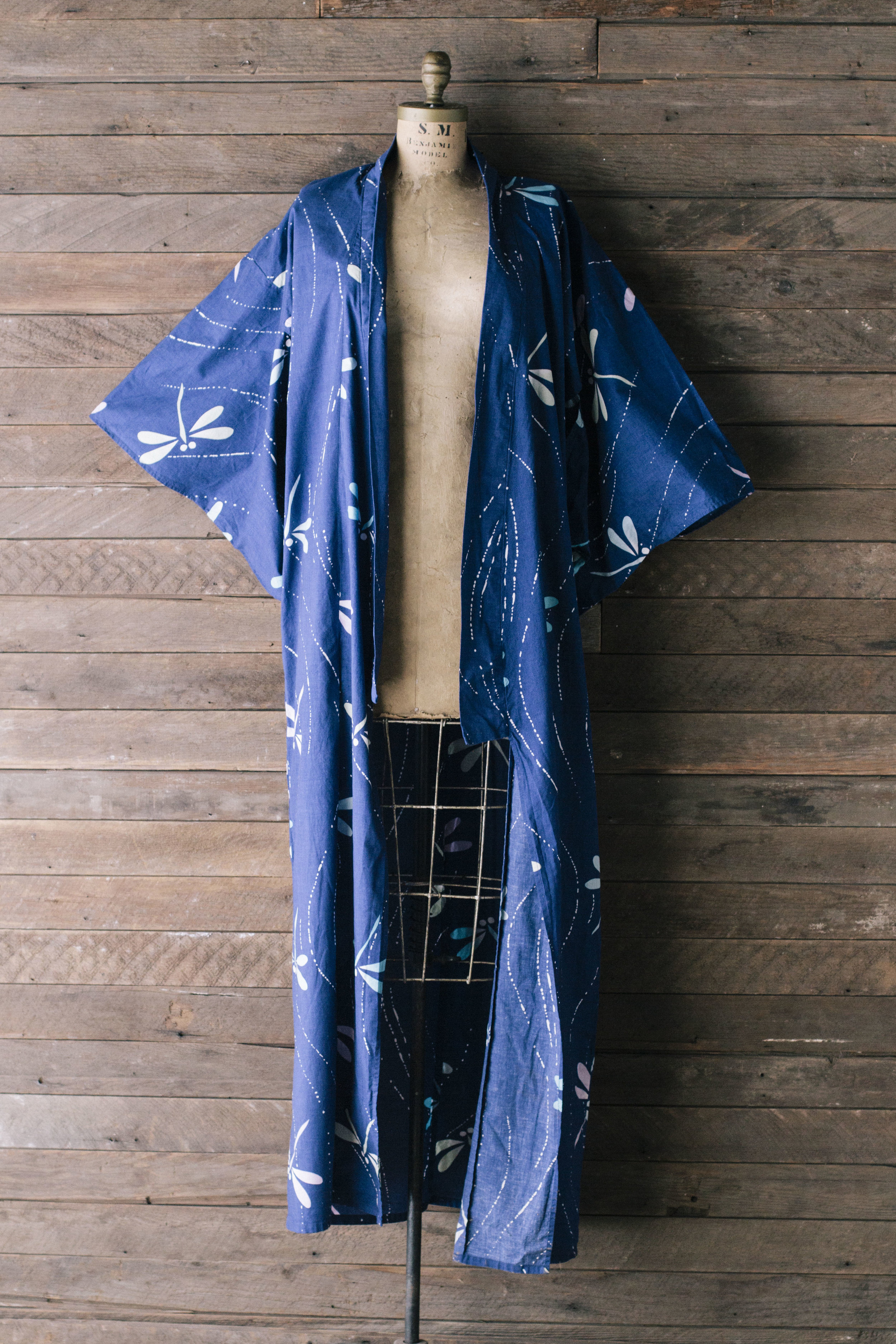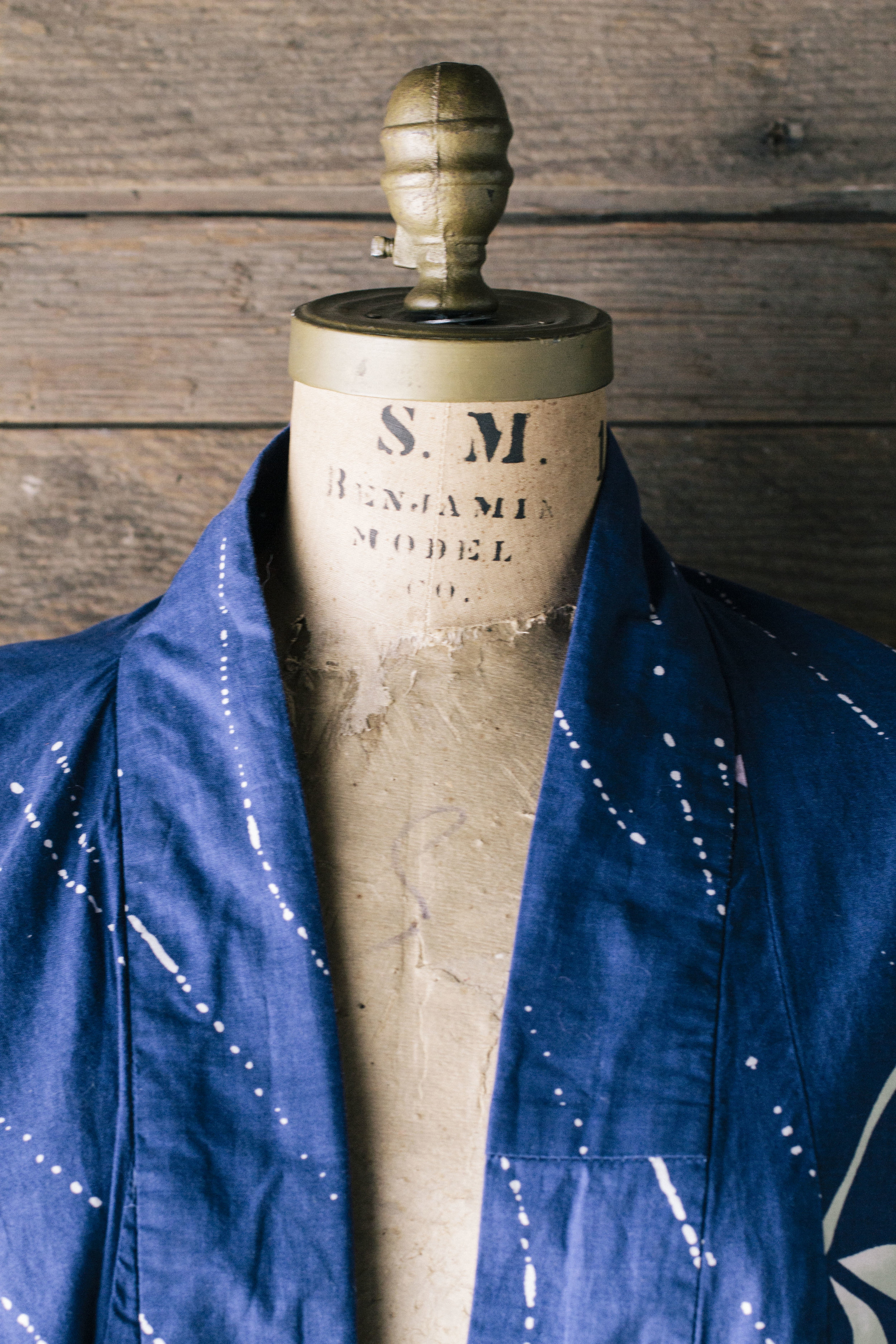 sold out
COTTON DRAGONFLY KIMONO
Stunning vintage cotton kimono robe featuring a Japanese dragonfly print with pops of pale pink/teal/green/yellow against a deep indigo field.
FEATURES
single stitch tailoring
wide kimono sleeves
floor length profile
LABEL READS
No label.
CONDITION
Mint. No perceivable issues.
MEASUREMENTS & SIZE
Free size*
Shoulders | apx 26" (open front)
Sleeve | 13.5"
Length | 62"
*please see measurements for accurate sizing