EDWARDIAN LACE UP BOOTS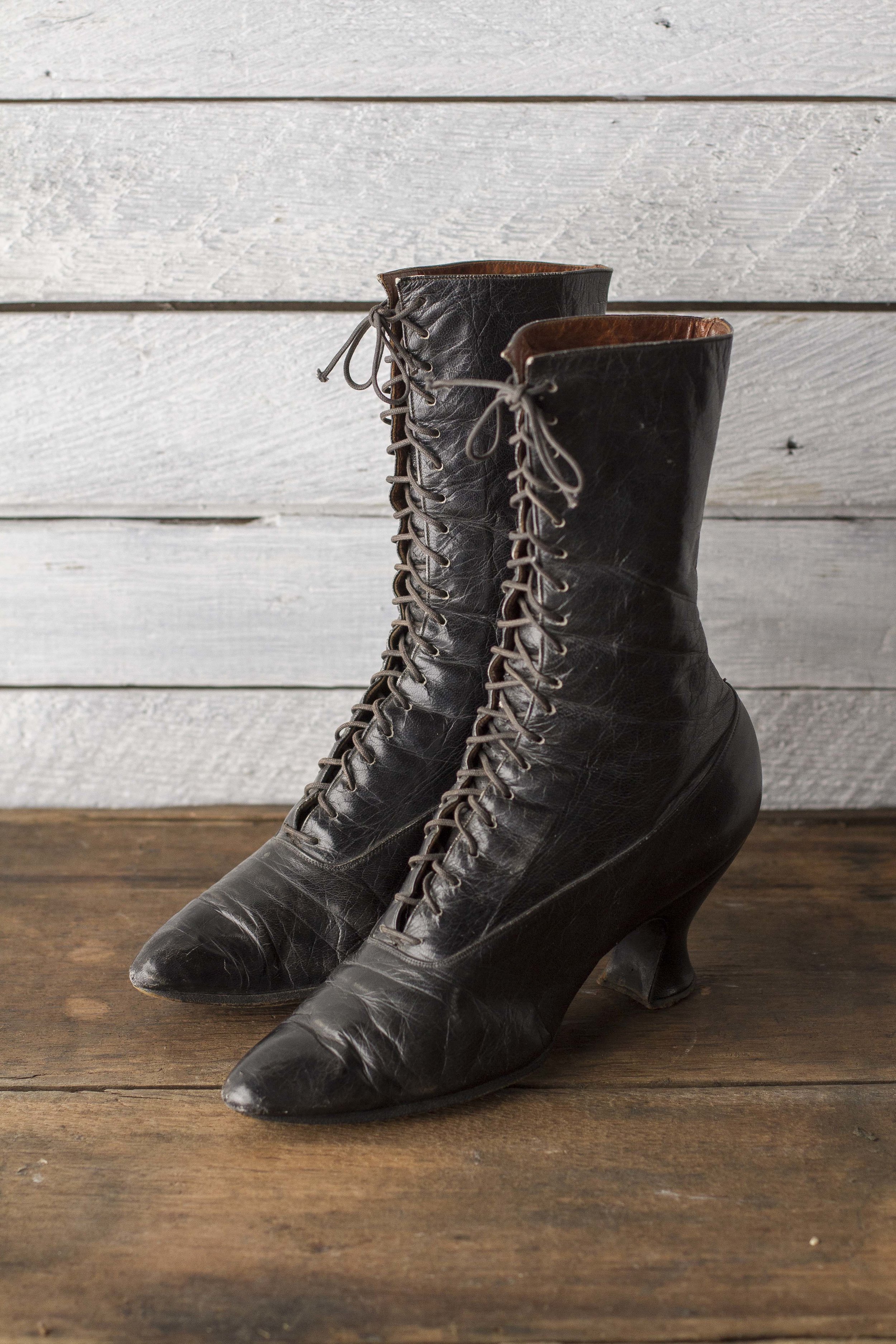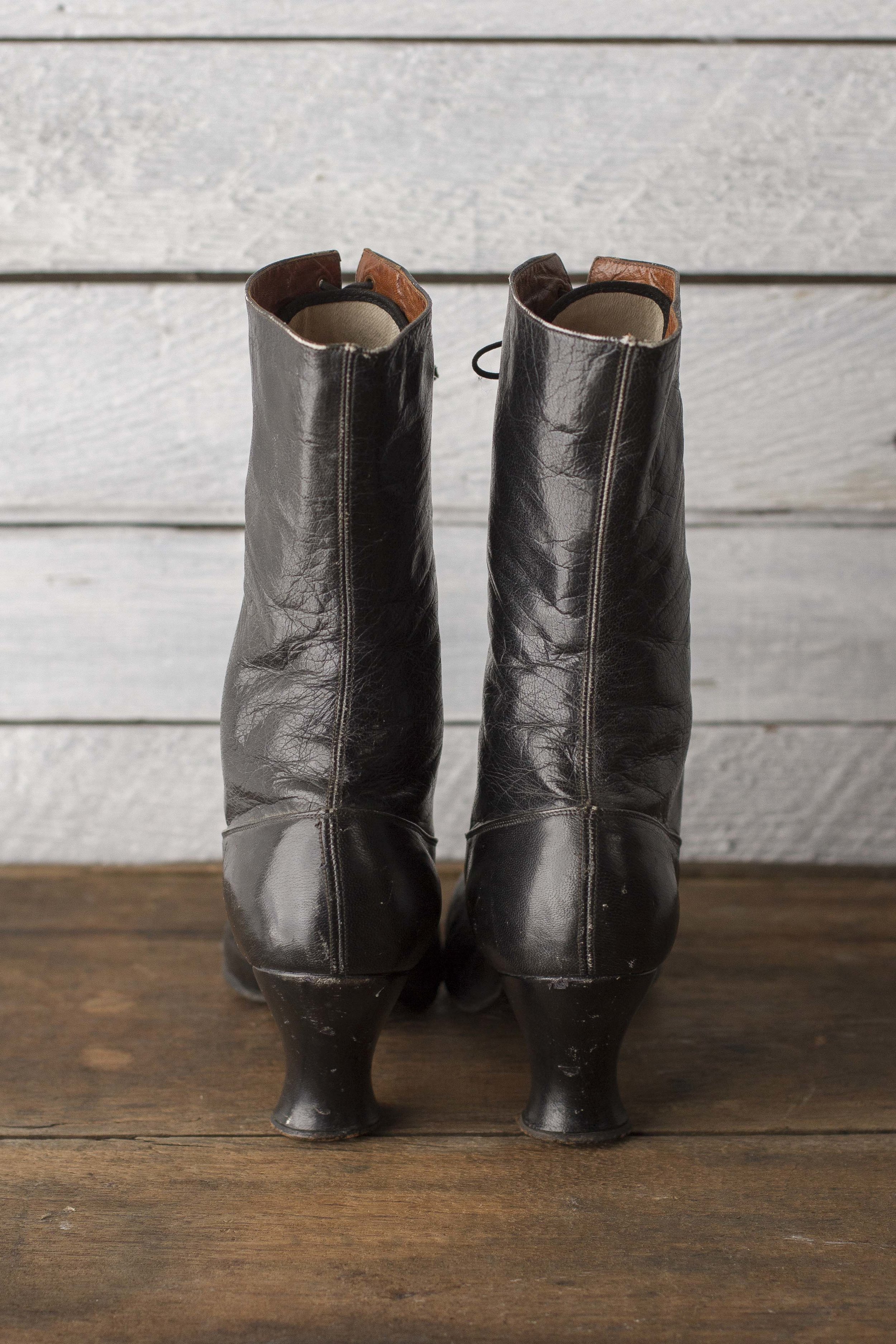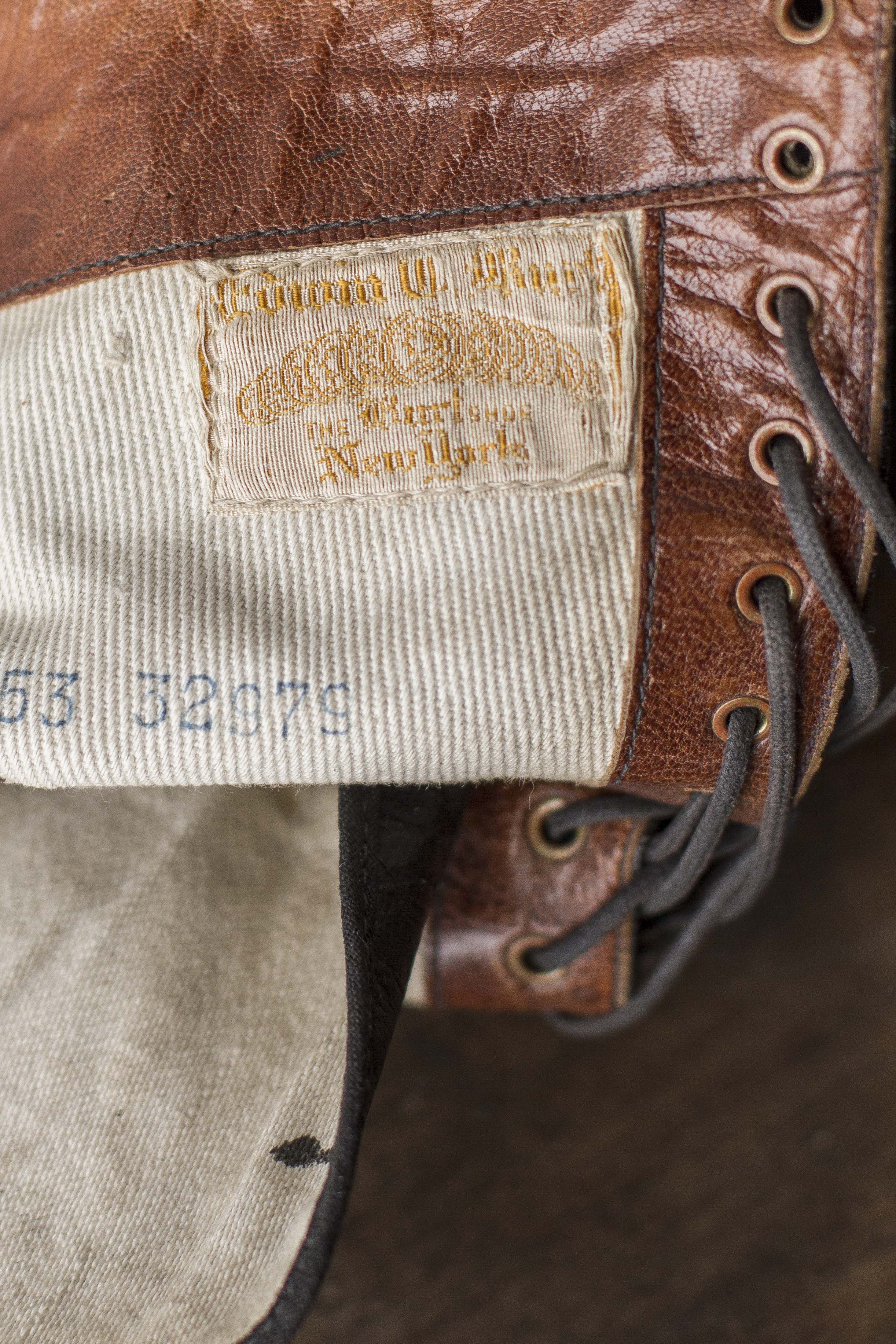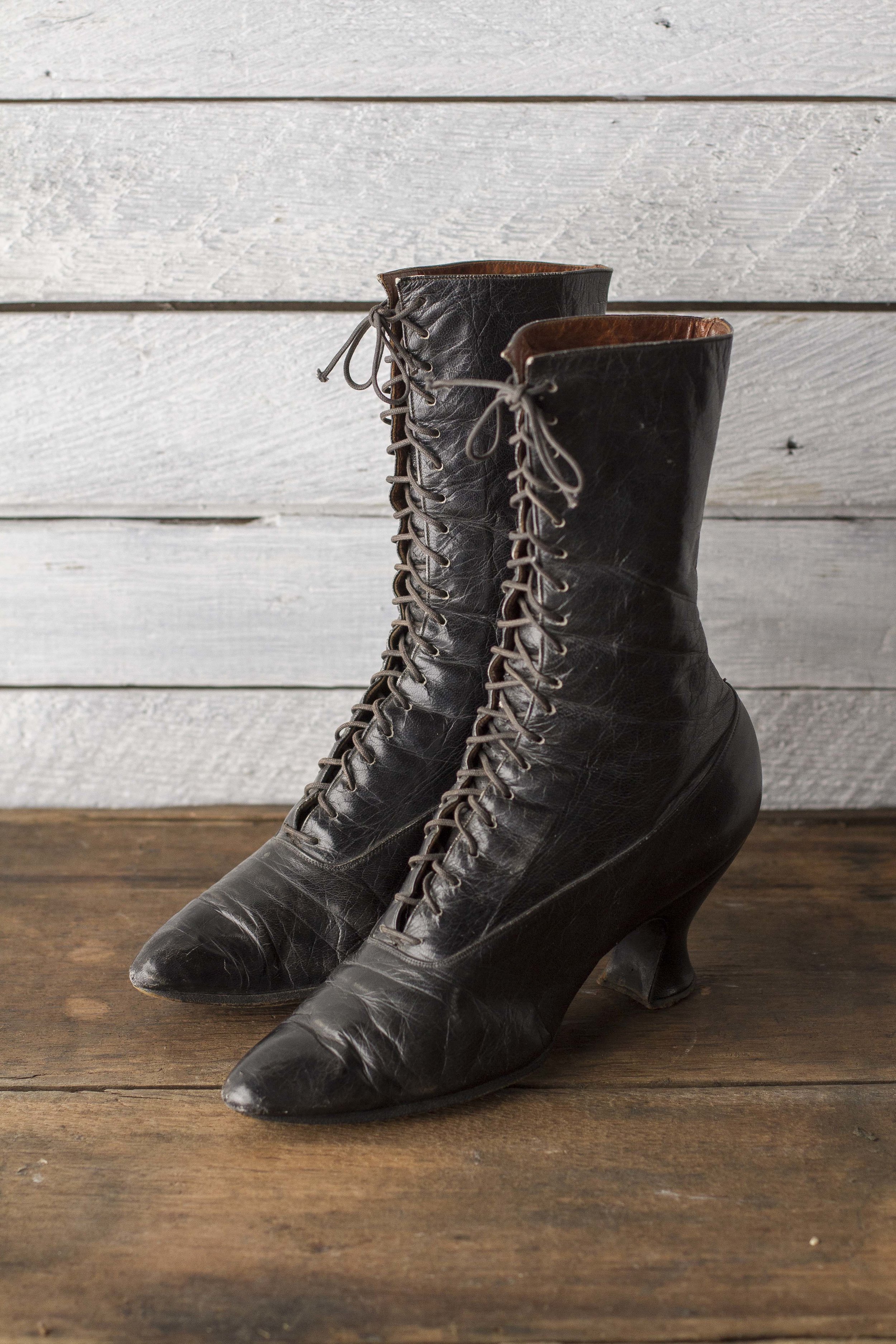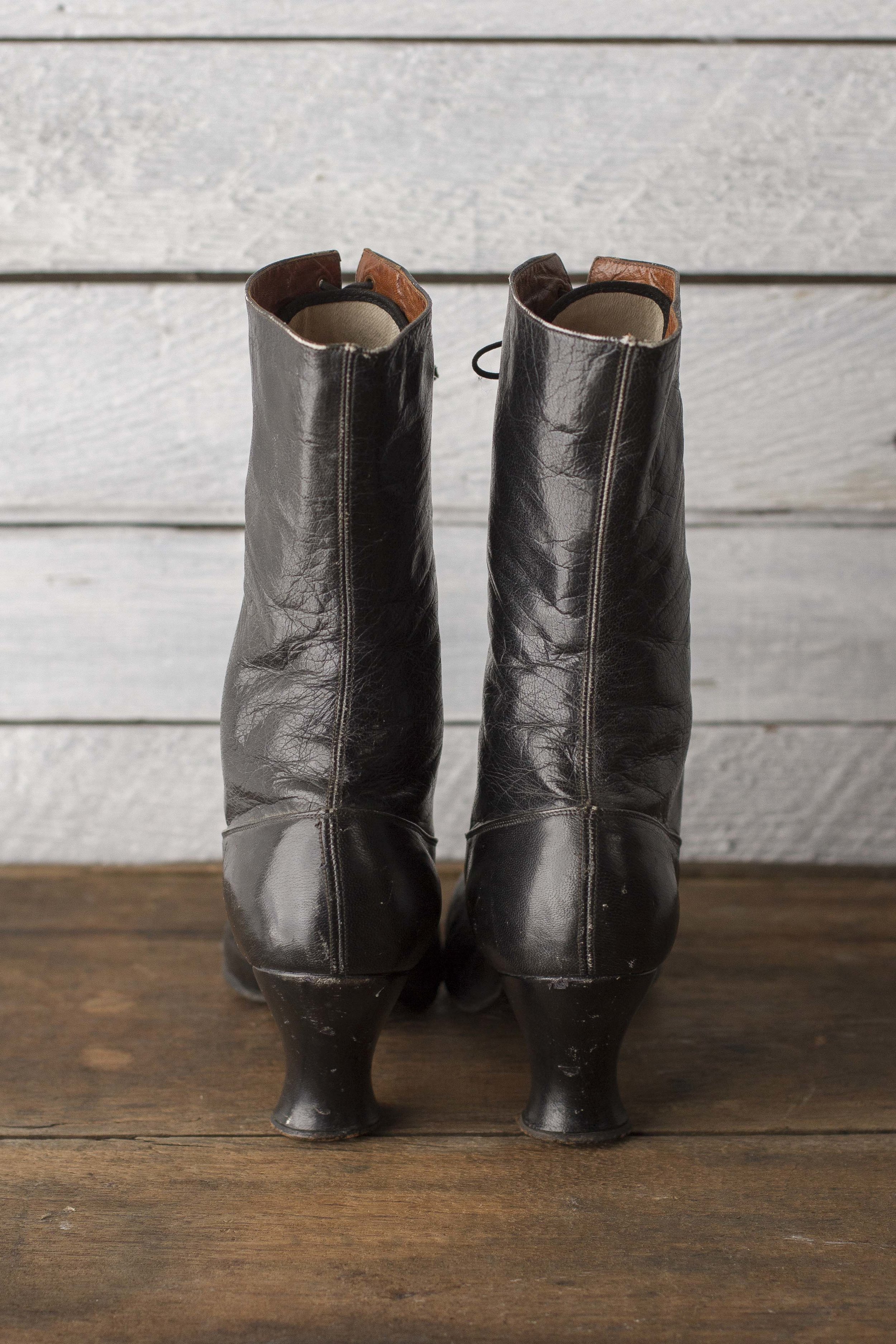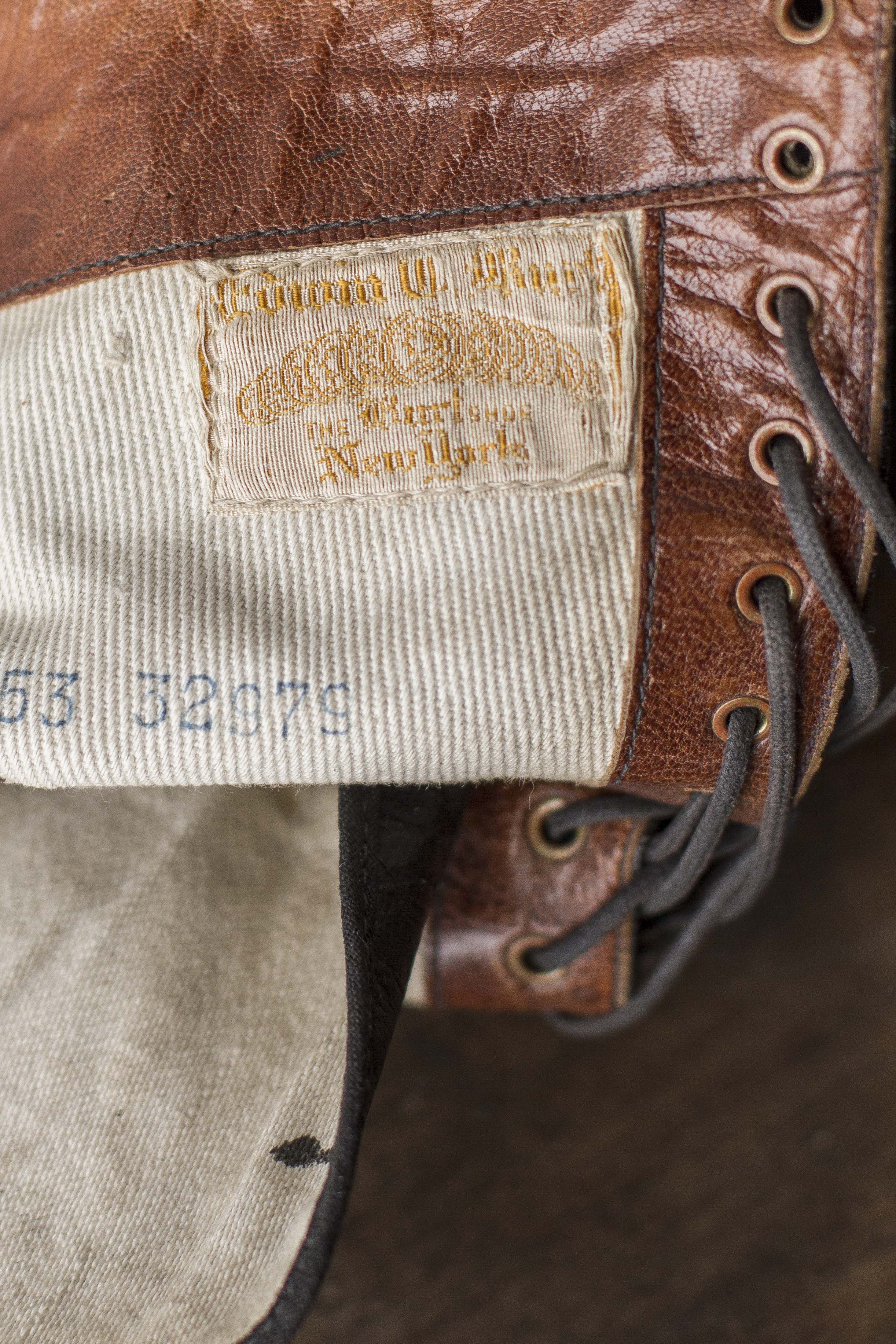 EDWARDIAN LACE UP BOOTS
Amazingly preserved early 1900s lace-up leather ankle boots by Edwin Wurt, New York.
FEATURES
leather uppers

lace up front

leather soles

canvas lining

leather insole

narrow profile
LABEL READS
Edwin W. Wurt(?) / The Wurt Shoe / New York / 253 32979
CONDITION
Surprisingly well preserved for age. Beautiful patina. Some scuffing, fading, and wear on leather exterior. Wear on soles and heels. Coloration and a few spots on canvas interior lining. Laces are frayed on the ends. No other perceivable issues.
MEASUREMENTS & SIZE
No size label (estimated to be apx. size 6-6.5 narrow)*
Length | 8.5" toe to heel
Width | 3" (widest part of sole)
Height | 10"
Outsole | 10"
Innersole | apx. 9"
*please see measurements for accurate sizing