BLUE BELL CANVAS CHORE COAT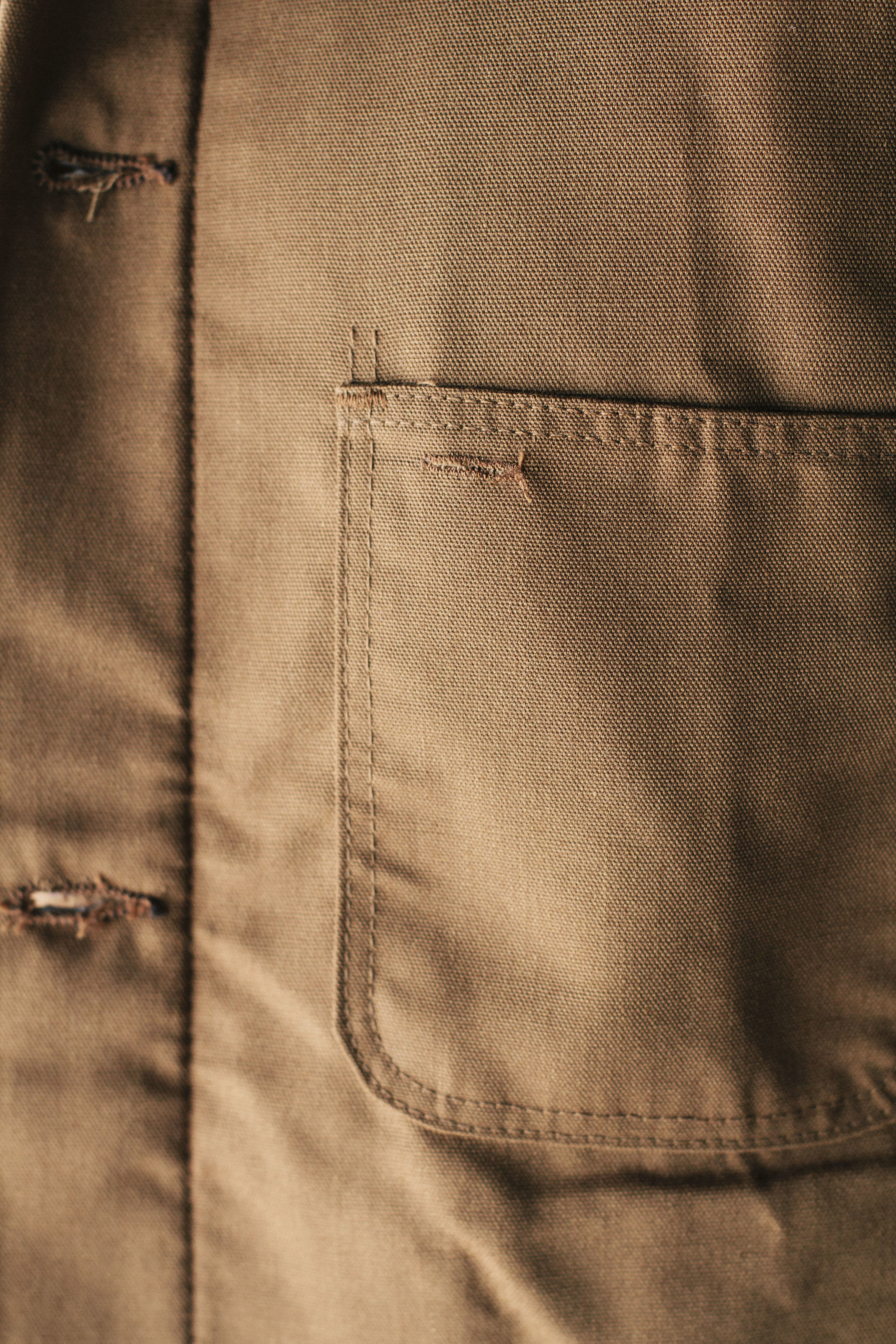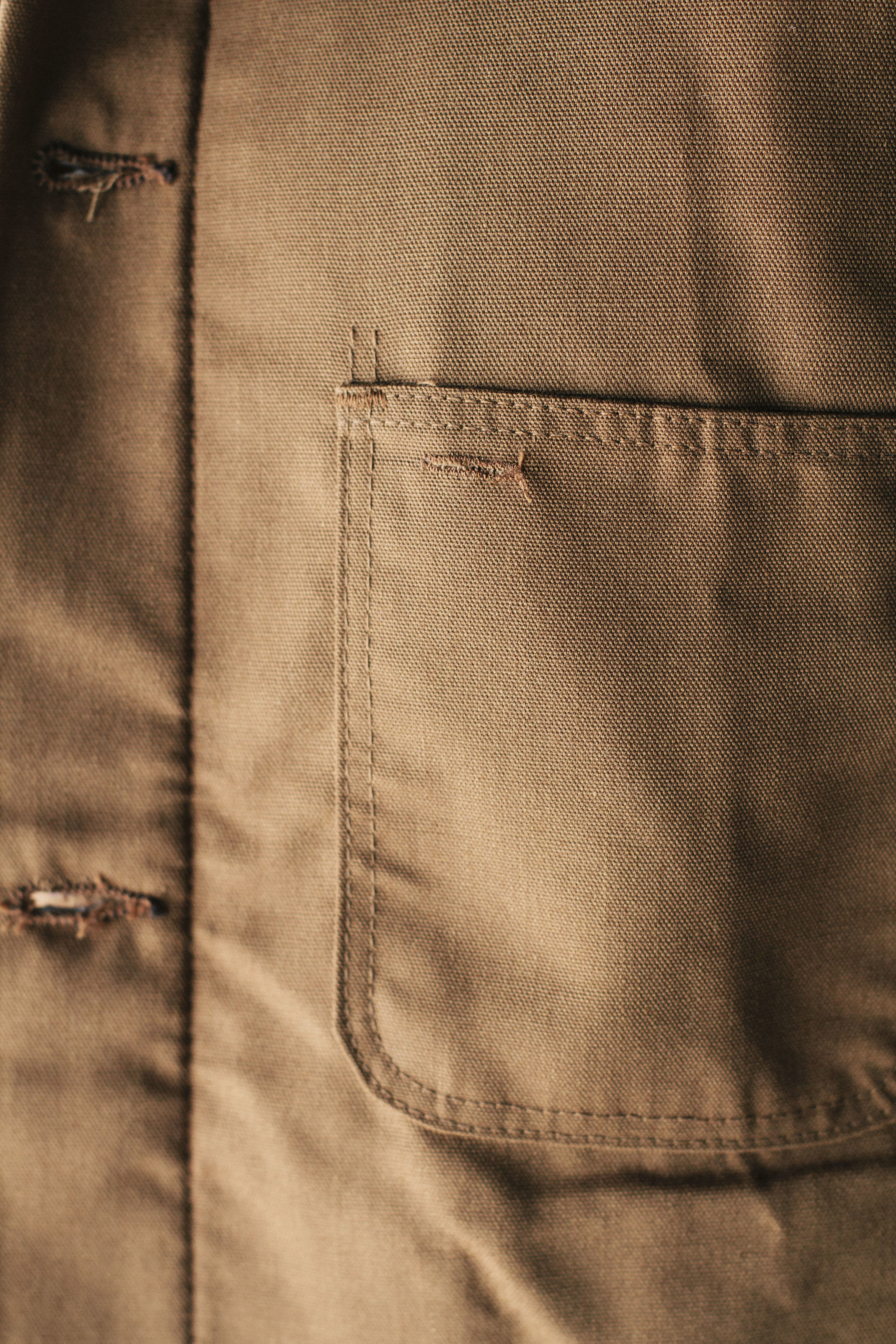 sold out
BLUE BELL CANVAS CHORE COAT
Vintage blanket lined canvas chore coat by Blue Bell, Inc in a rich camel brown.
FEATURES
copper button front closure and sleeve cuffs
corduroy collar
two front chest pockets (one with button flap, the other with a pen slot)
two front chore pockets
full striped camp blanket lining
coat hook loop
LABEL
A Product of Blue Bell, Inc. | Shell 50% Cotton, 50% Polyester. Lining 60% Acrylic, 40% Polyester. Size 40. Stamped "IRREGULAR"
CONDITION
Clean and crisp. Appears to have never been worn. Copper buttons have begun oxidizing from age. The blanket lining was tucked under and sewn at the hem (probably the reason for the "IRREGULAR" stamp). Has no effect appearance or functionality when worn.
MEASUREMENTS & SIZE*
Size 40
Shoulders | 19"
Chest | 44"
Sleeve | 24"
Length | 30"
*please see measurements for accurate sizing