30s MALONE HUNTING JACKET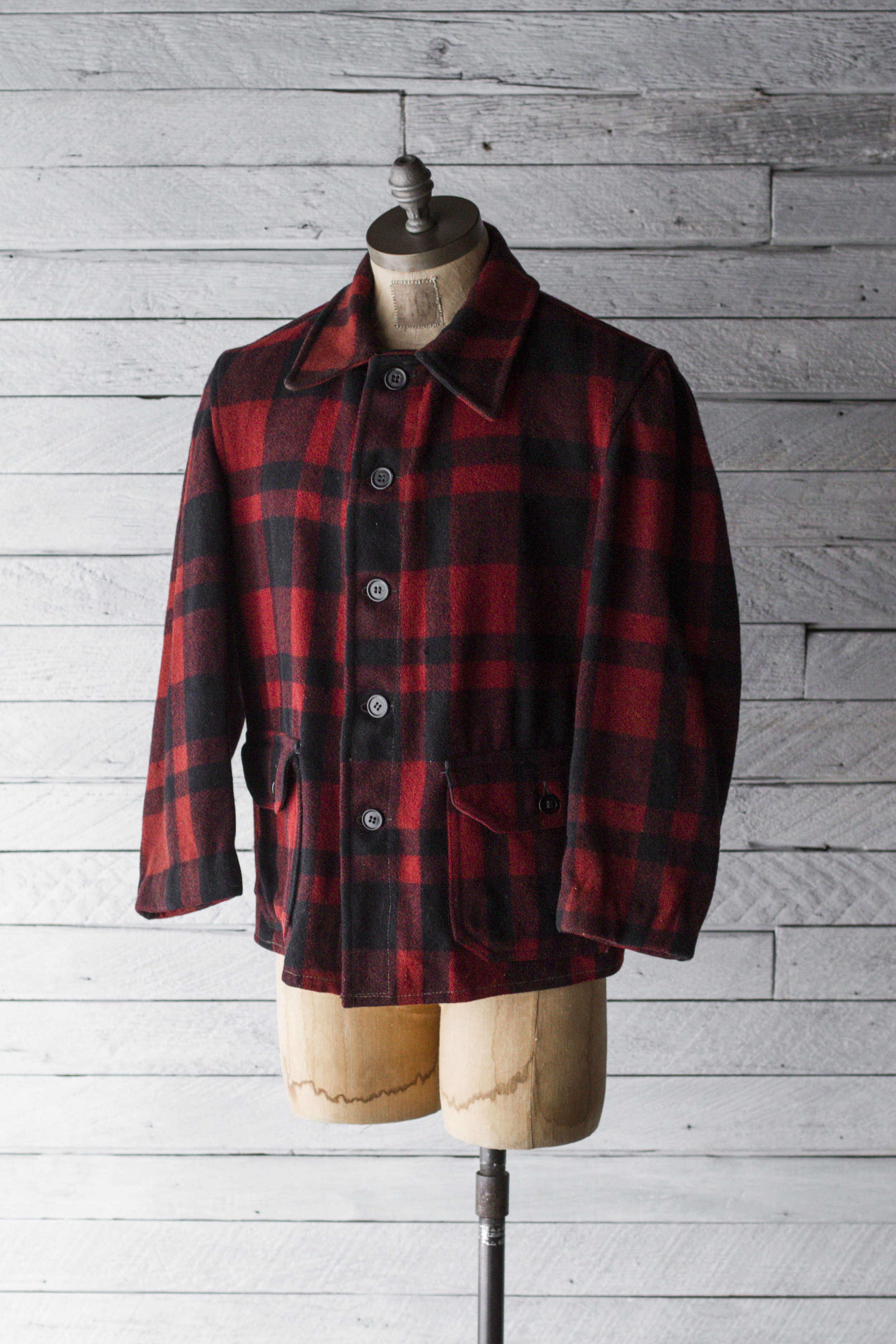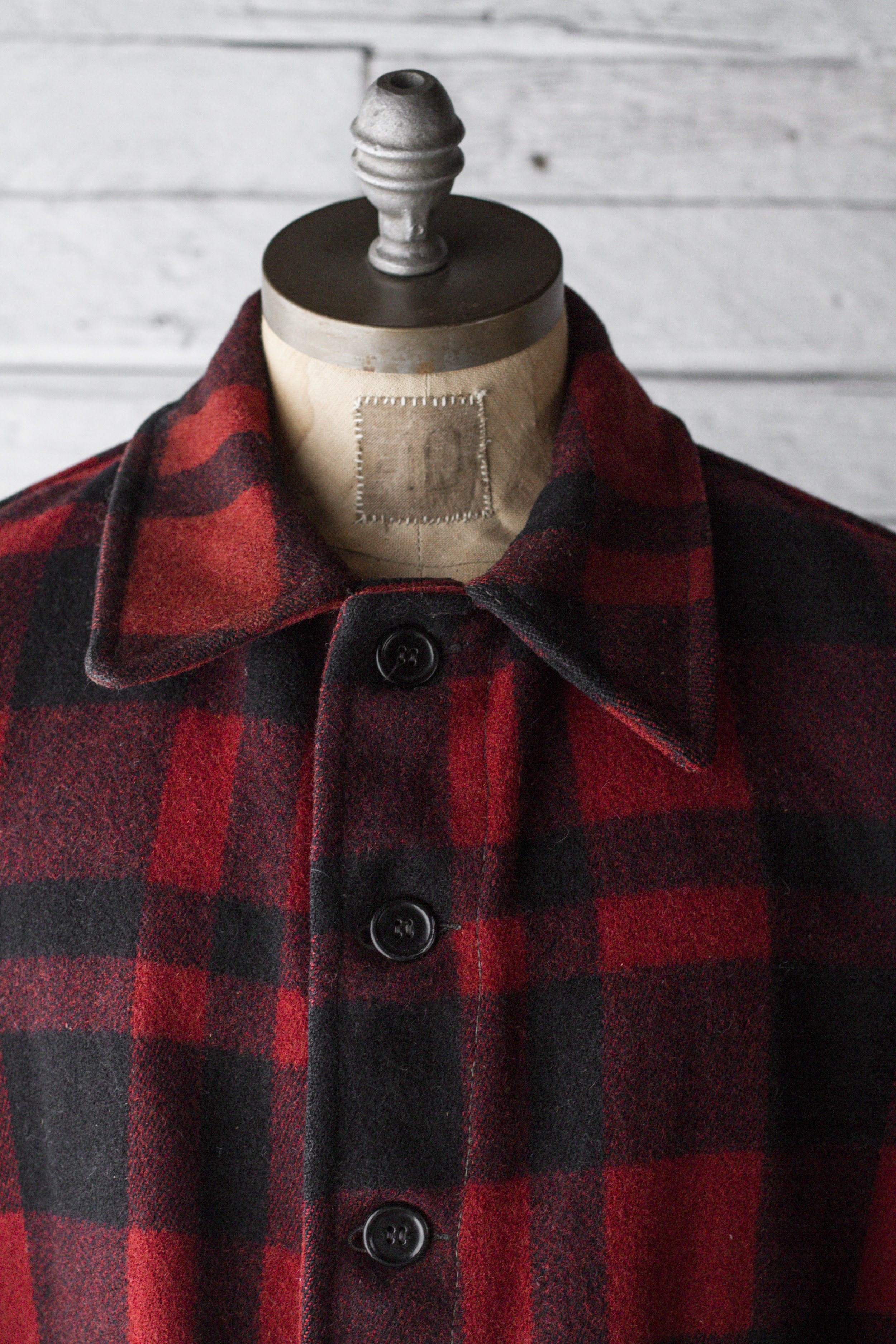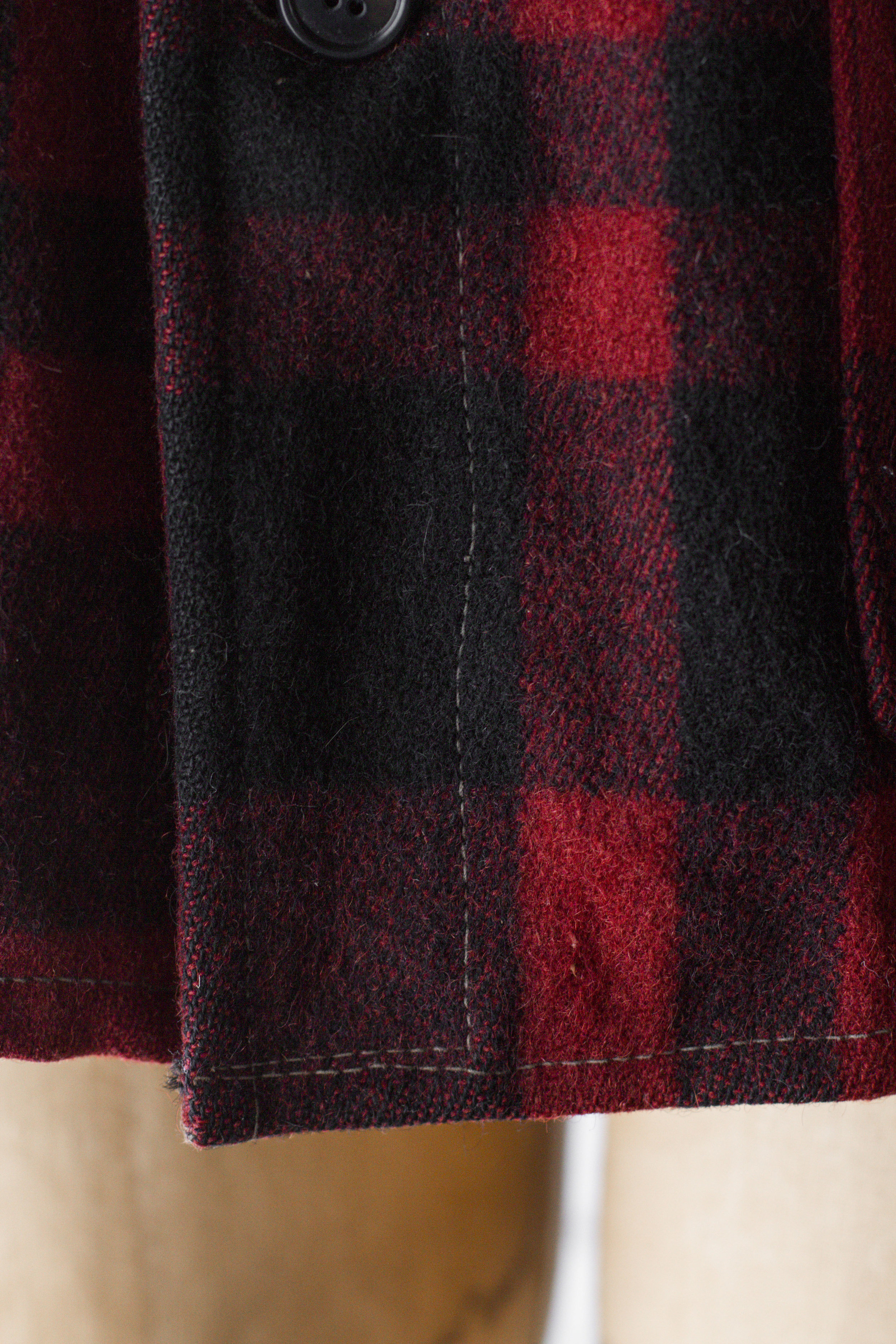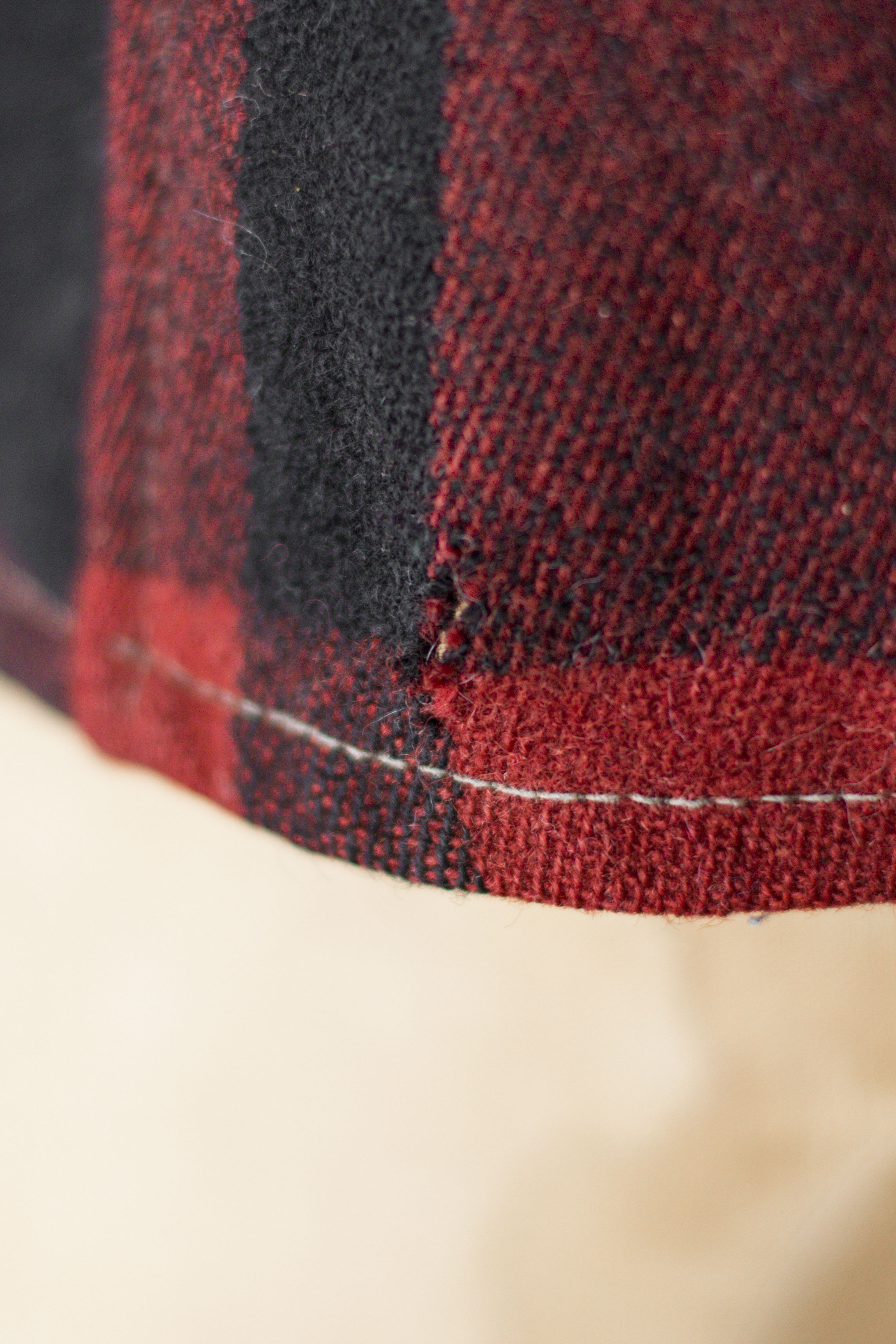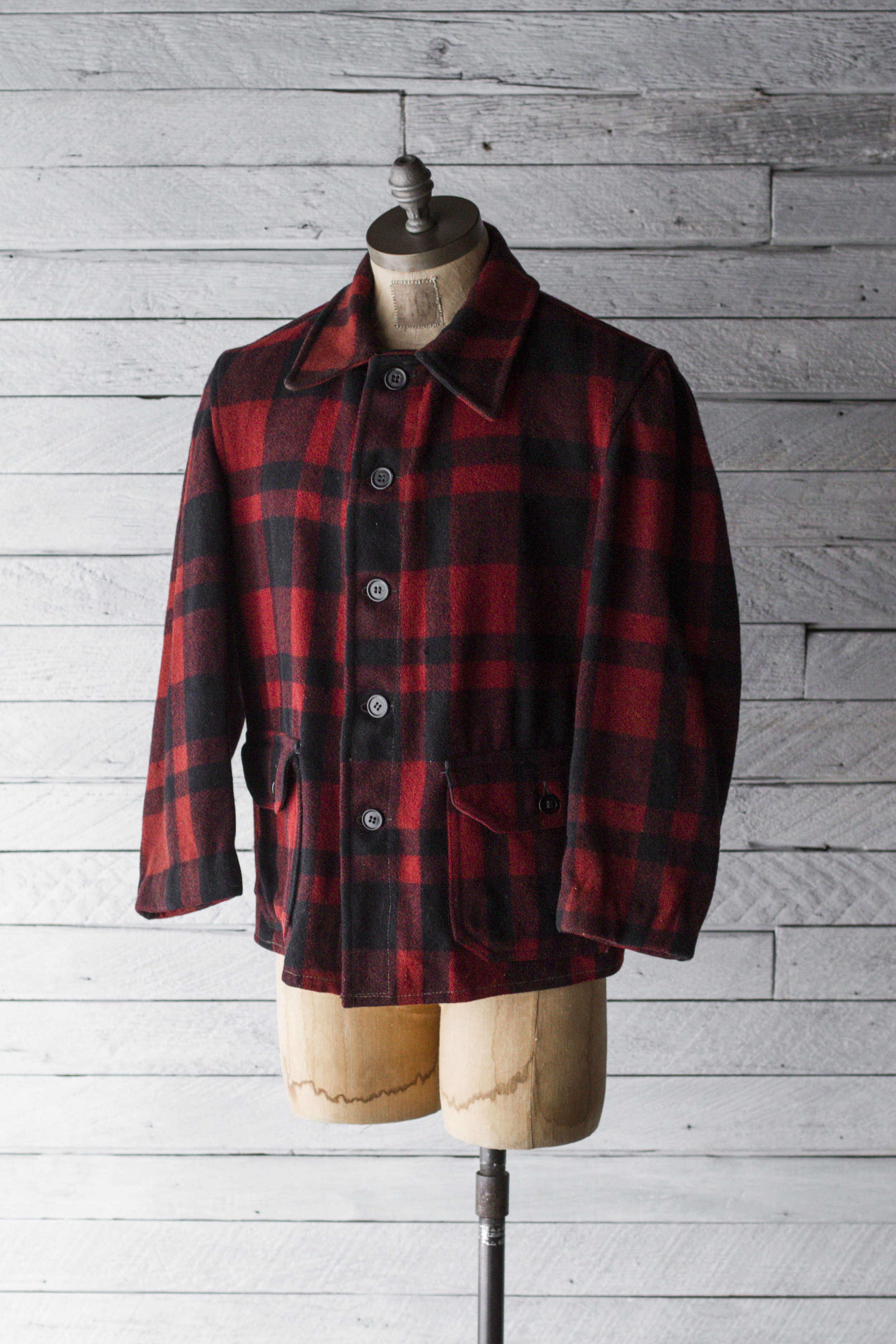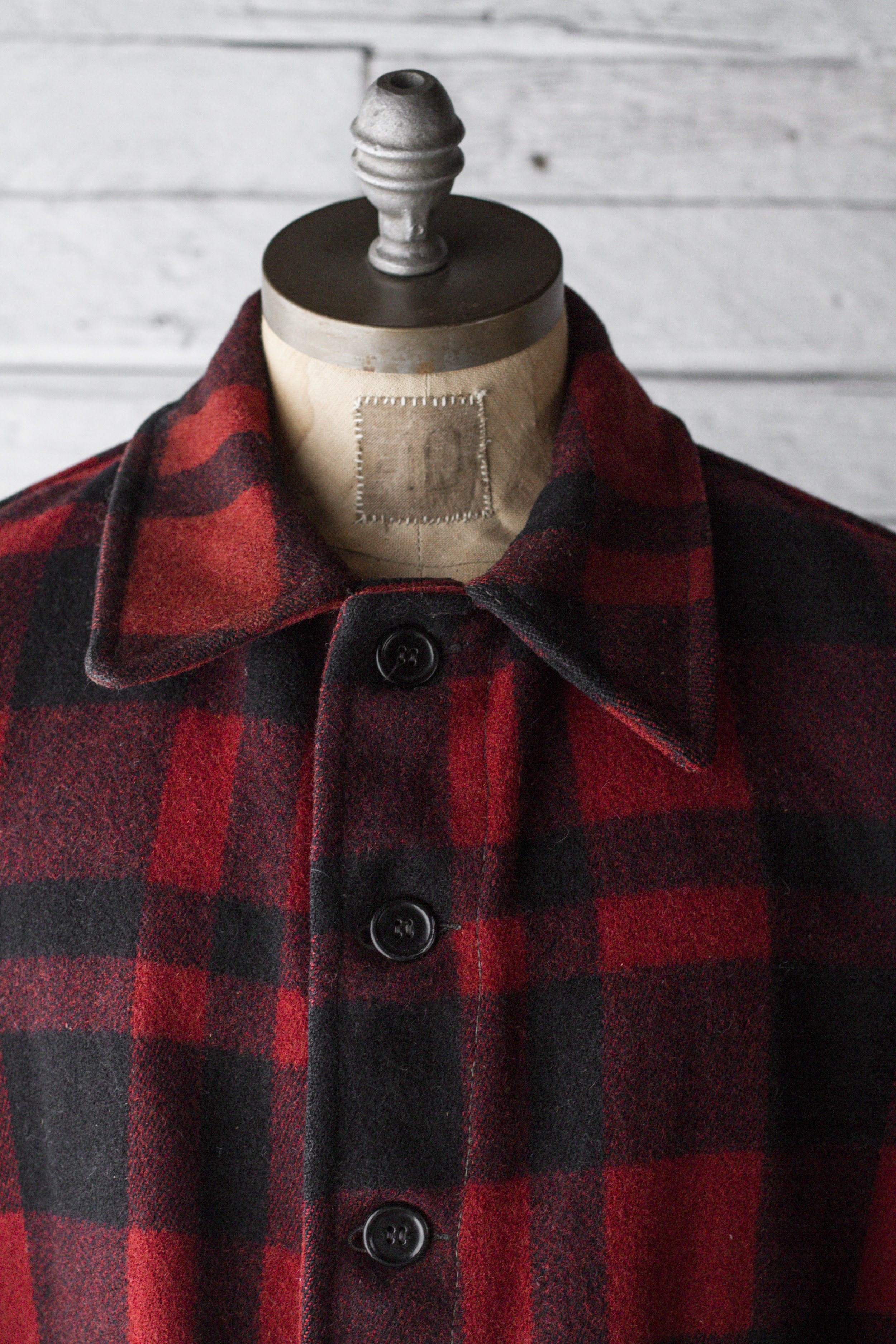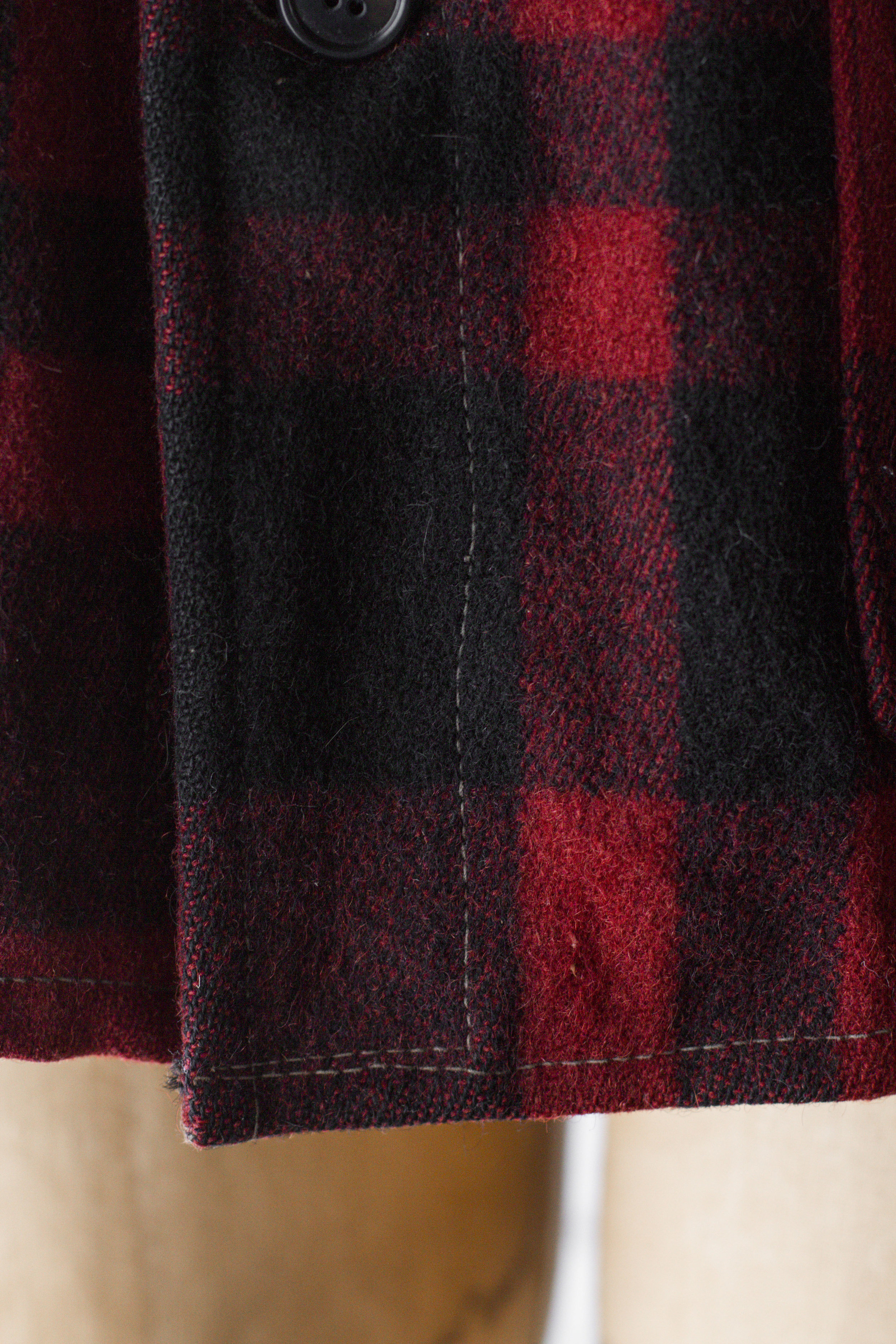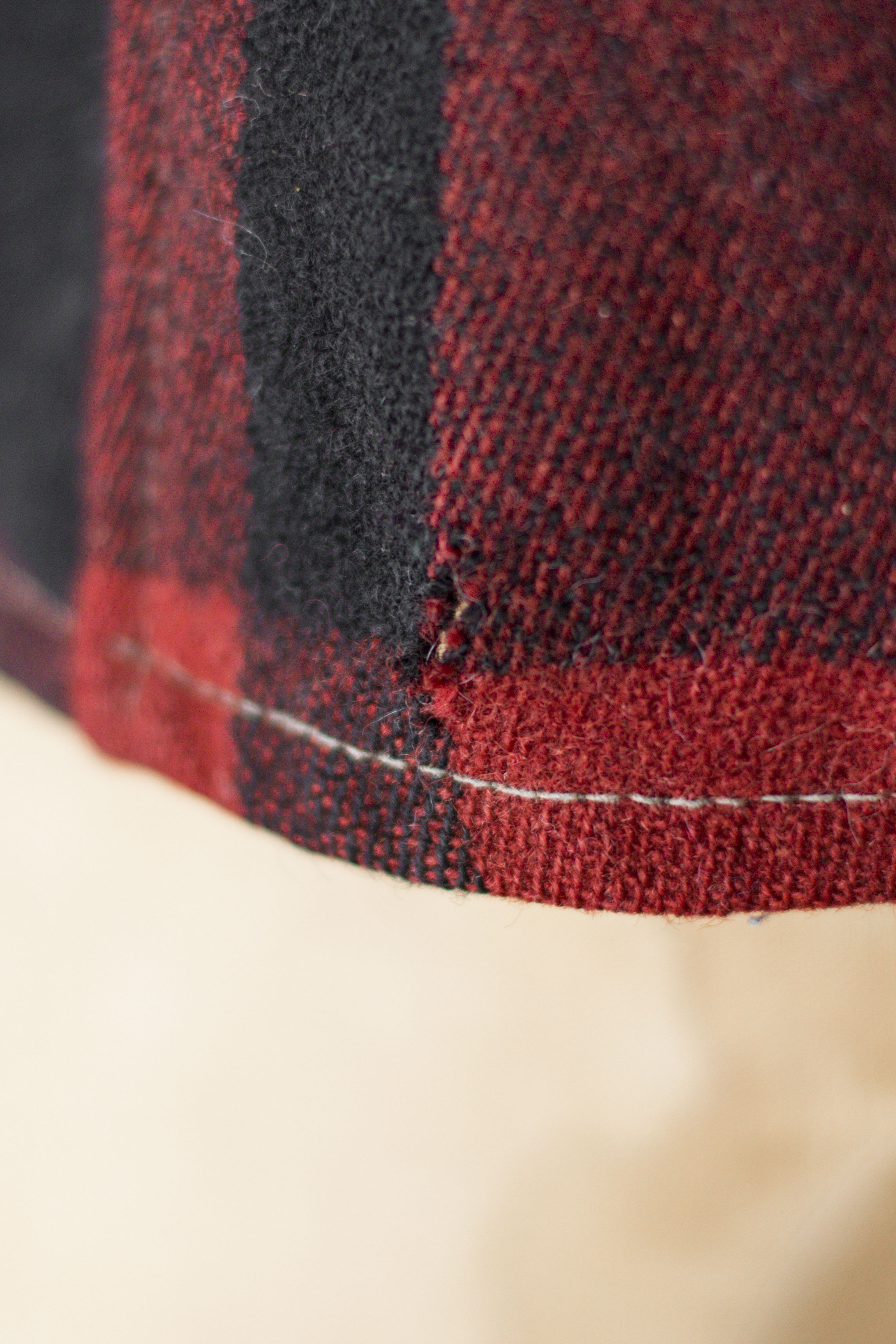 sold out
30s MALONE HUNTING JACKET
Rare 30s wool hunting coat by Malone with rainproof mackinaw wool fabric by J.0. Ballard & Co, New York.
FEATURES
heavy wool shell
five celluloid button front closure
two side button flap pockets with cotton backing
plain hem cuffs
wide collar
single stitch tailoring
LABEL READS
A Malone Coat. The cloth in this garment is rainproofed. J.O. Ballard & CO. Malone, NY.
CONDITION
Honest wear, consistent with age. Mindfully selected for heritage & character. Some breaks in stitching on the bottom hem and a few small holes in fabric. Celluloid buttons show age and cracking and bottom button has been replaced with a plastic button. Label is very worn and barely legible (a photo has been included to show how the original label would have appeared).
MEASUREMENTS & SIZE
Fits like a Men's X-Large*
Shoulders | 20"
Chest | 56"
Sleeve | 22.5"
Length | 26"
*please see measurements for accurate sizing