1900s SHAKER KNIT CARDIGAN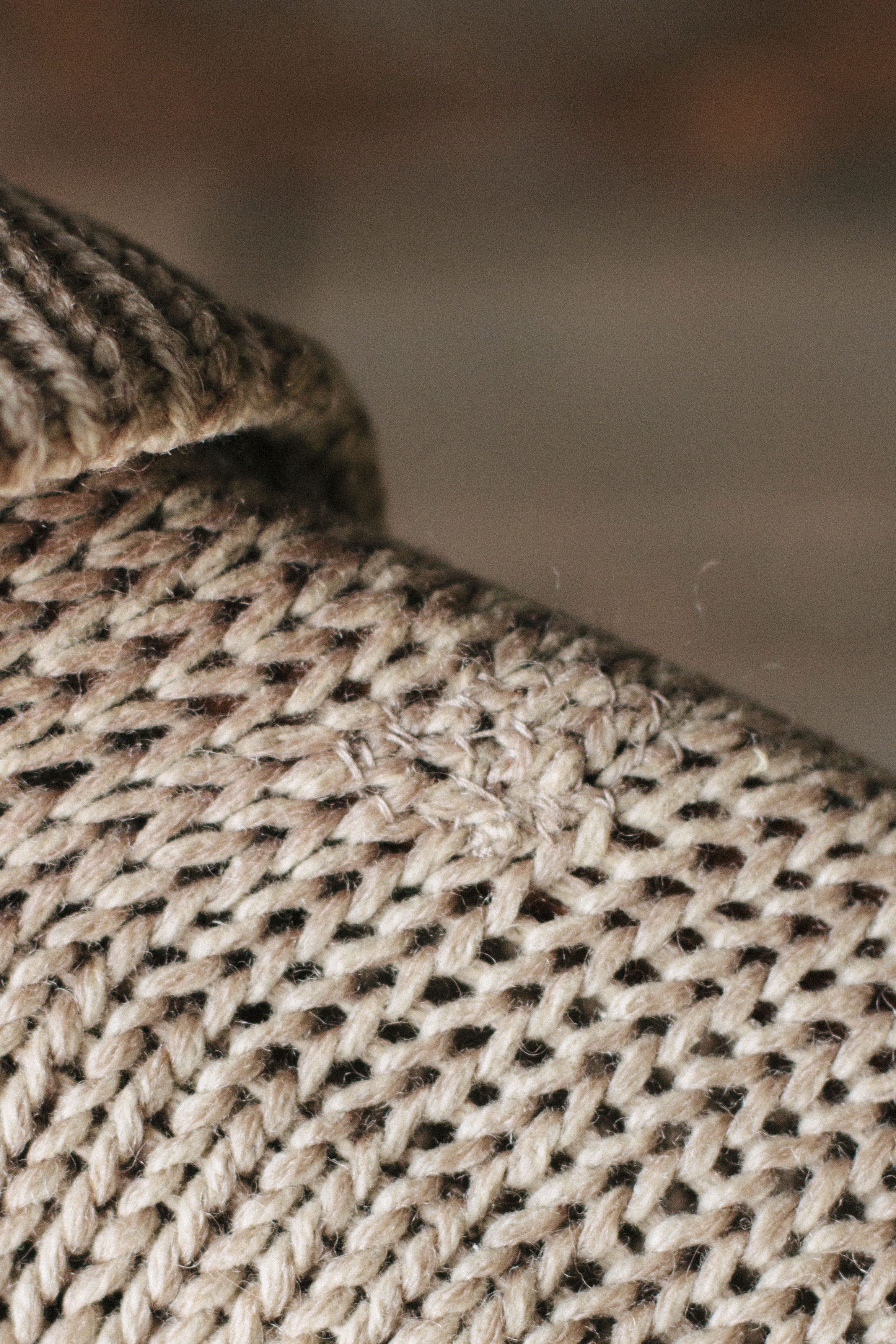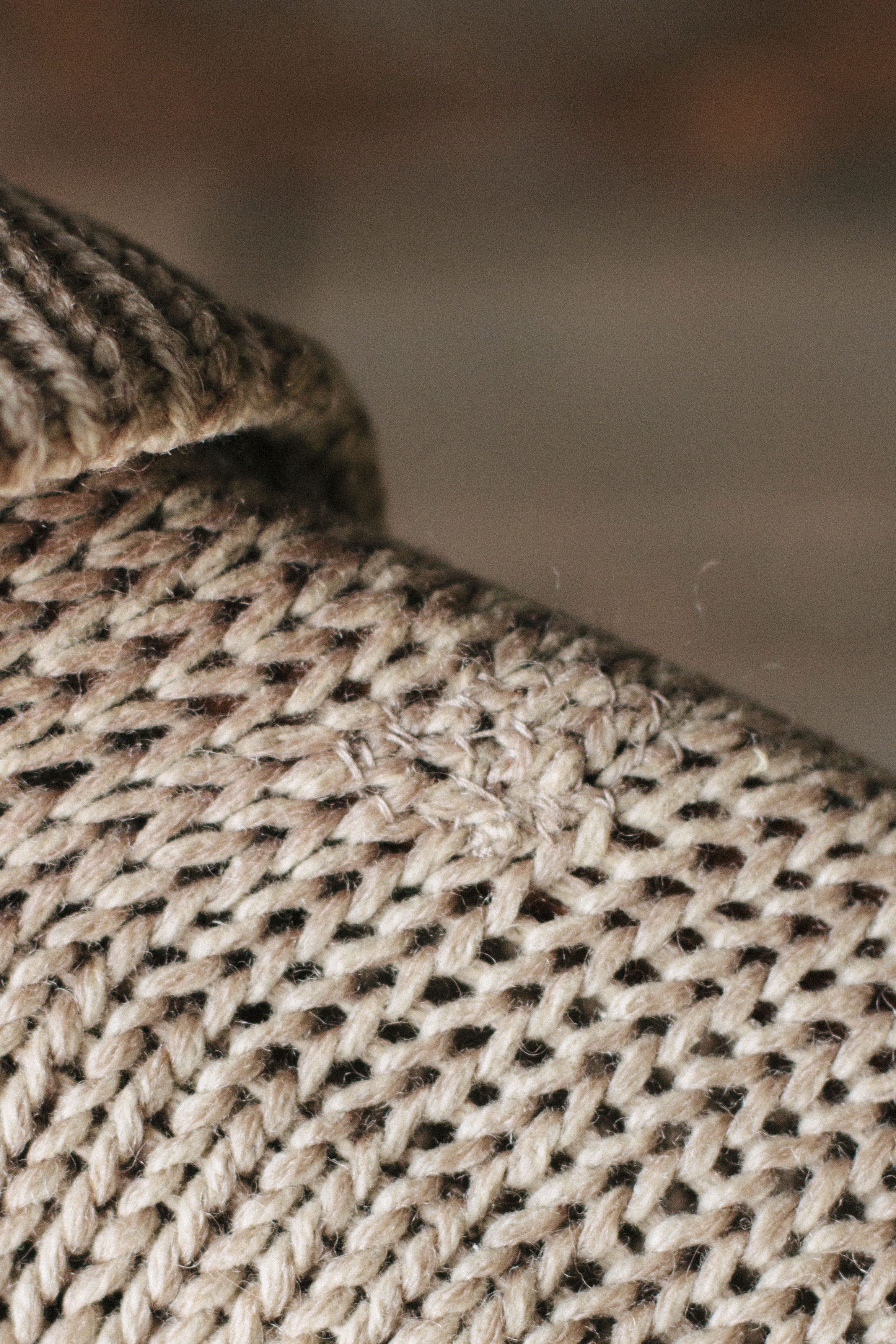 1900s SHAKER KNIT CARDIGAN
Remarkable early 1900s heavy wool shaker knit cardigan in neutral beige. A rare piece of vestiary history.
FEATURES
large shawl neck collar

yellow cat-eye vegetable ivory button front closure

loop button closure at top

extra thick chevron pattern wool "shaker" knit

two knit-in pockets

fitted profile
LABEL
Missing label
CONDITION
Mindfully selected for heritage & character. Surprisingly good condition considering age. A few hand repairs, some pulling at pocket corners, and a dime sized hole in left cuff. Right sleeve near cuff is darned with a darker brown yarn. All in all, perfectly serviceable.
MEASUREMENTS & SIZE*
Fits like a men's Small
Shoulders | 20"
Chest | 40"
Sleeve | 22" (uncuffed)
Length | 25.5"
*please see measurements for accurate sizing