MASON CHIPEWA MOC TOES (10 D)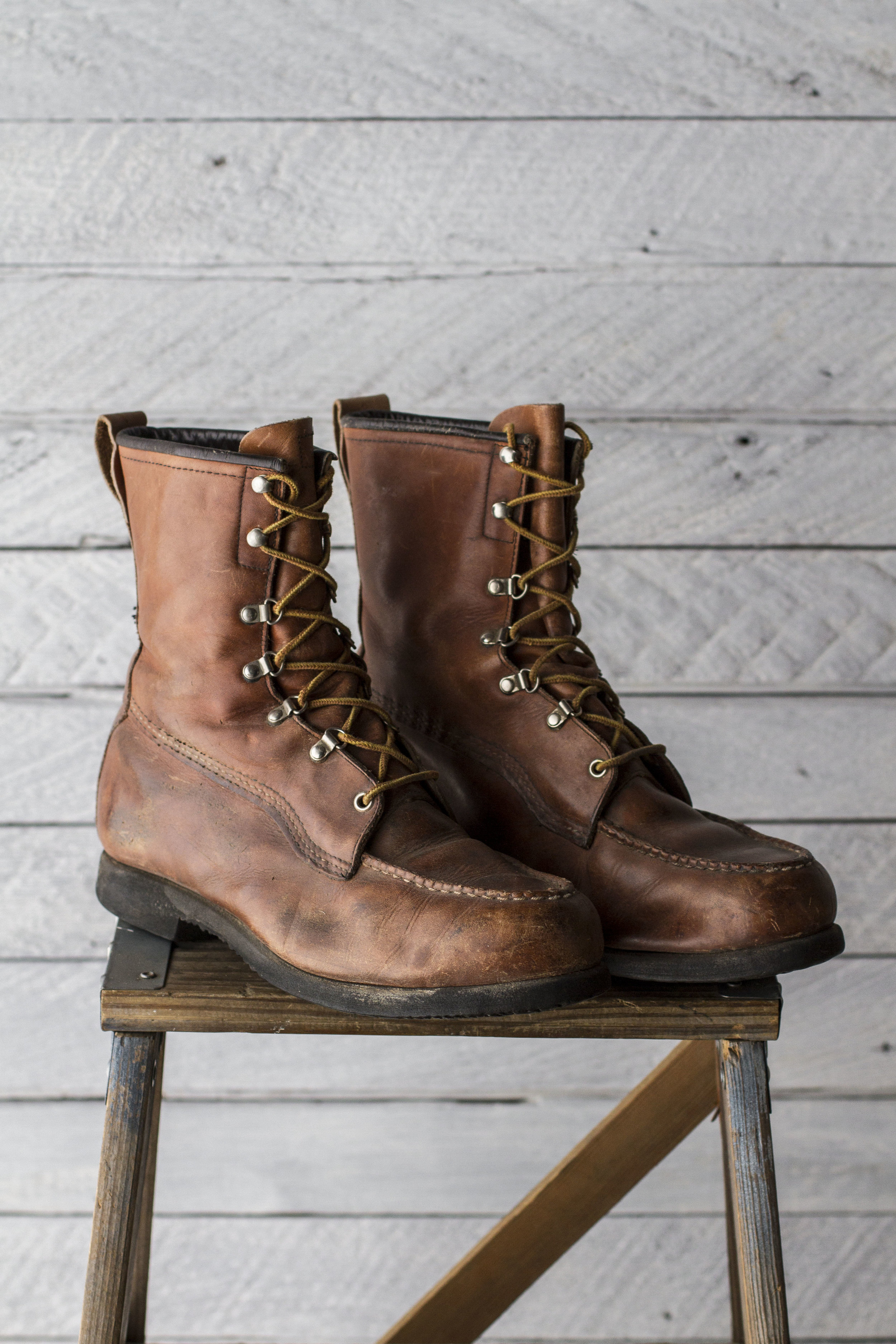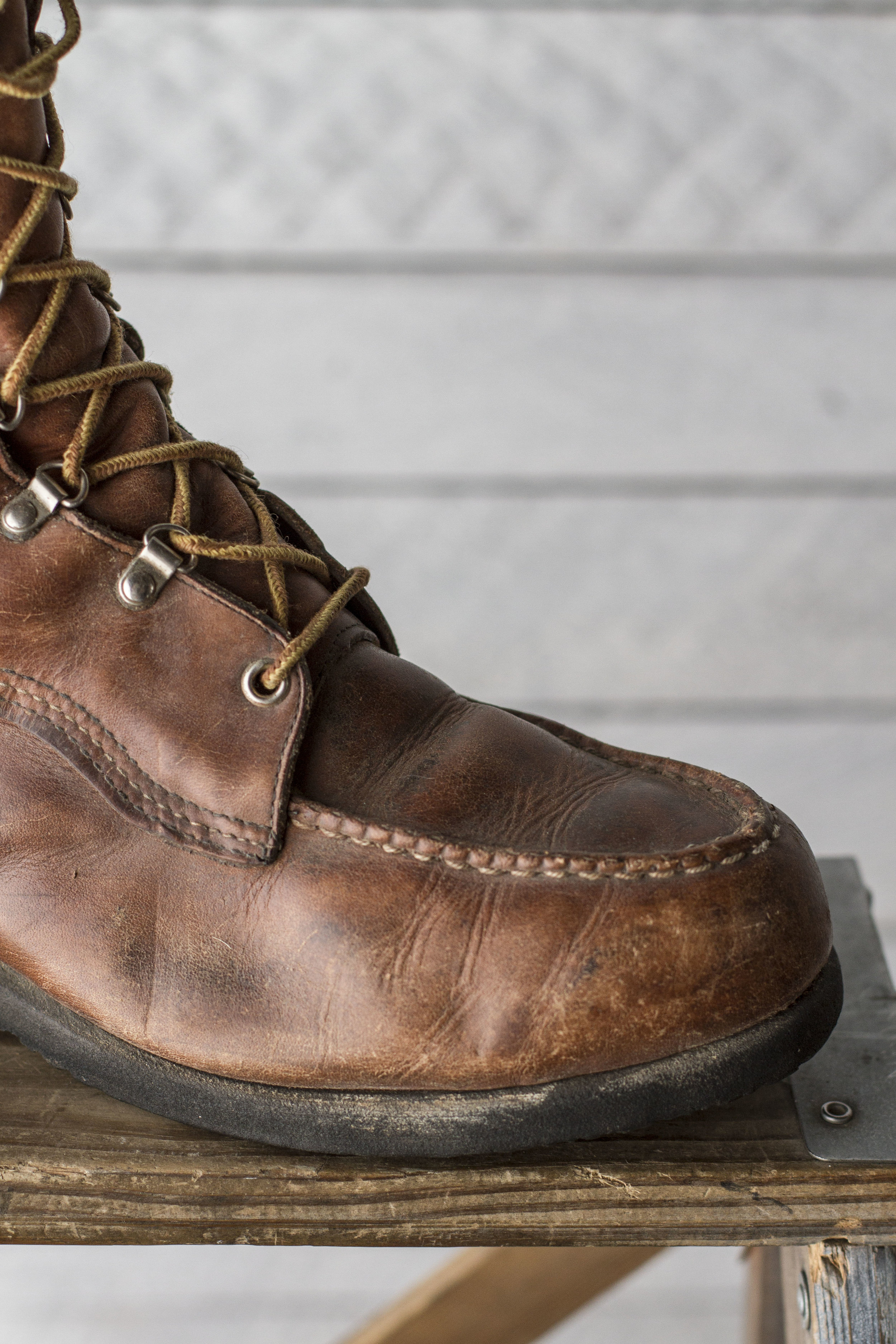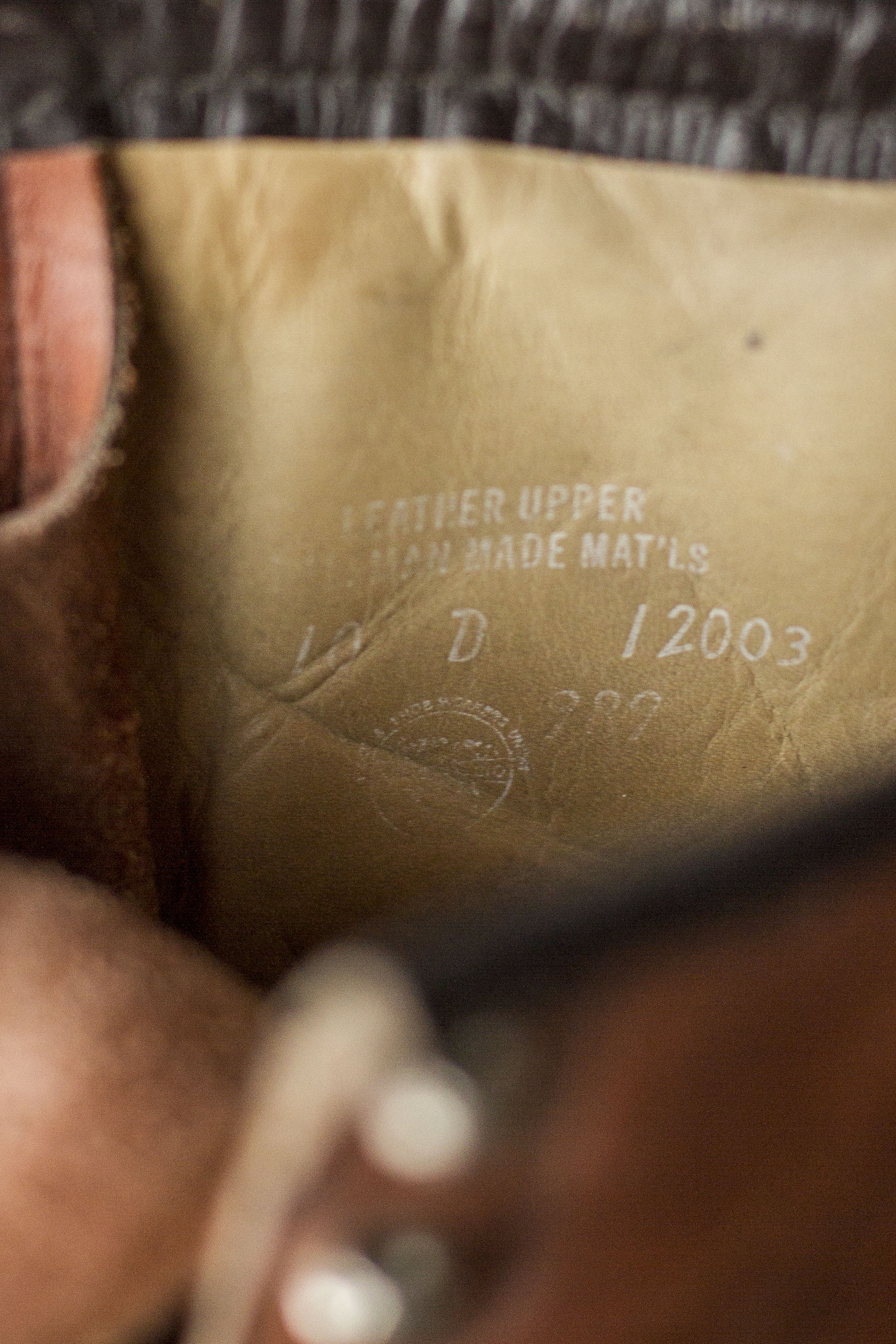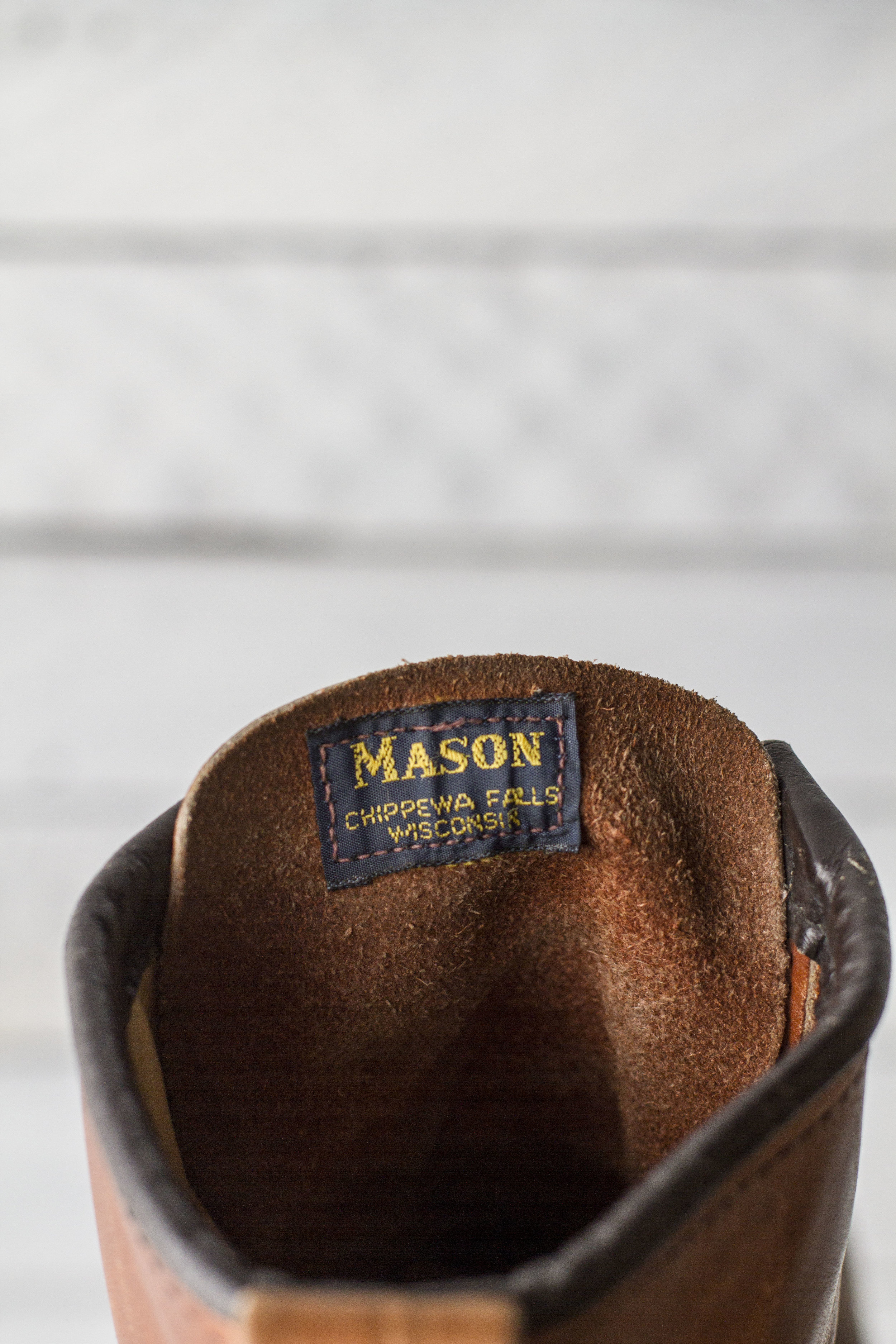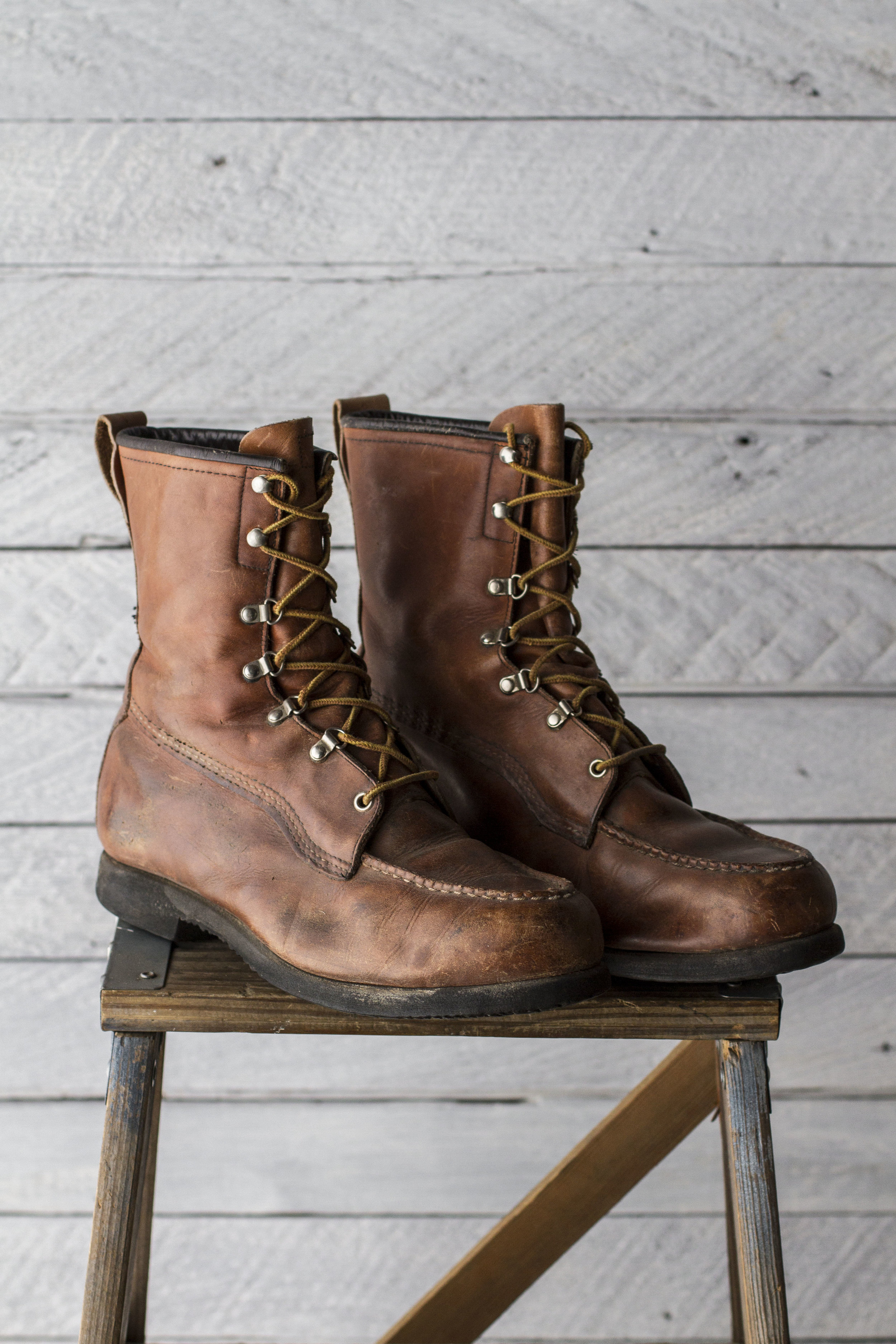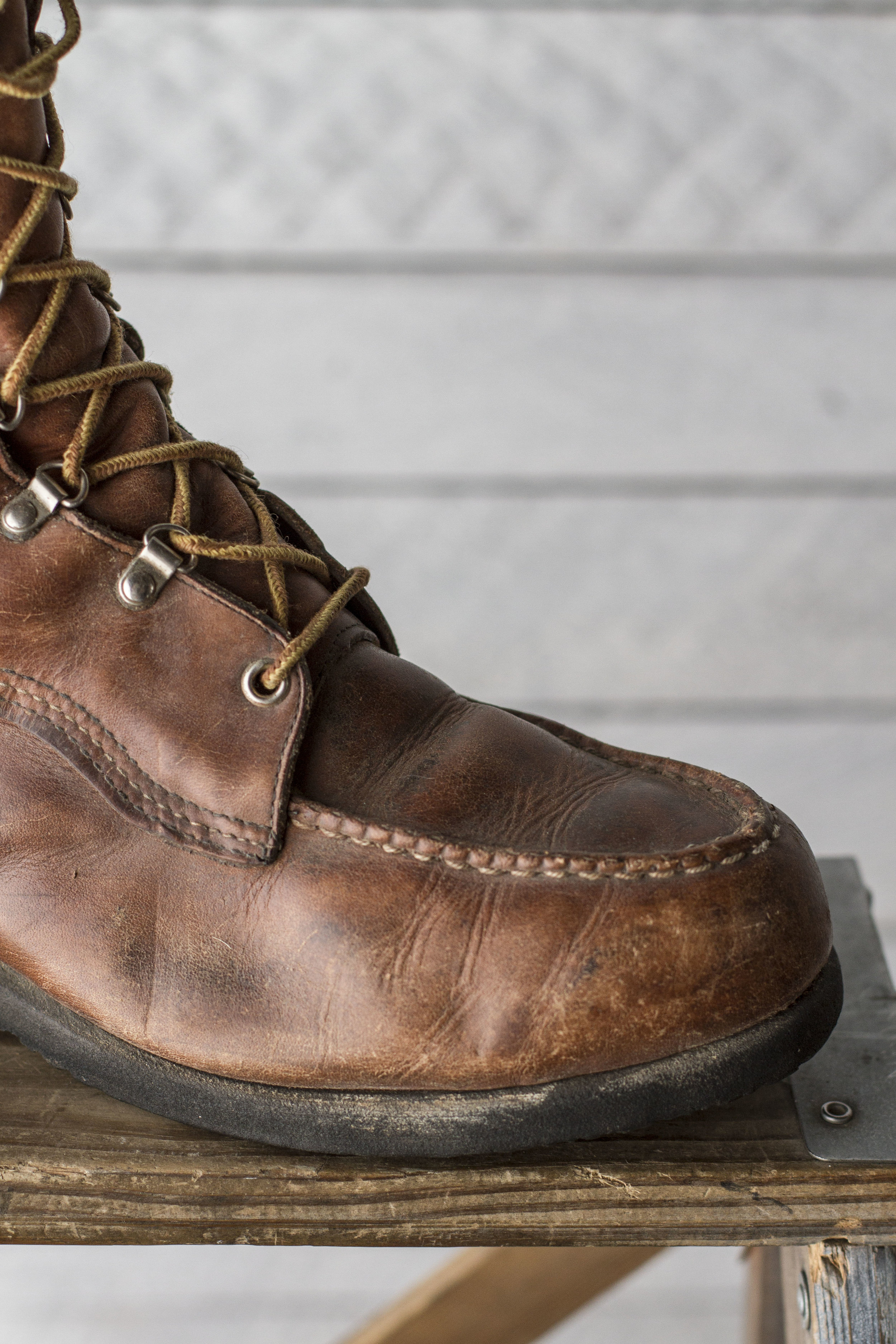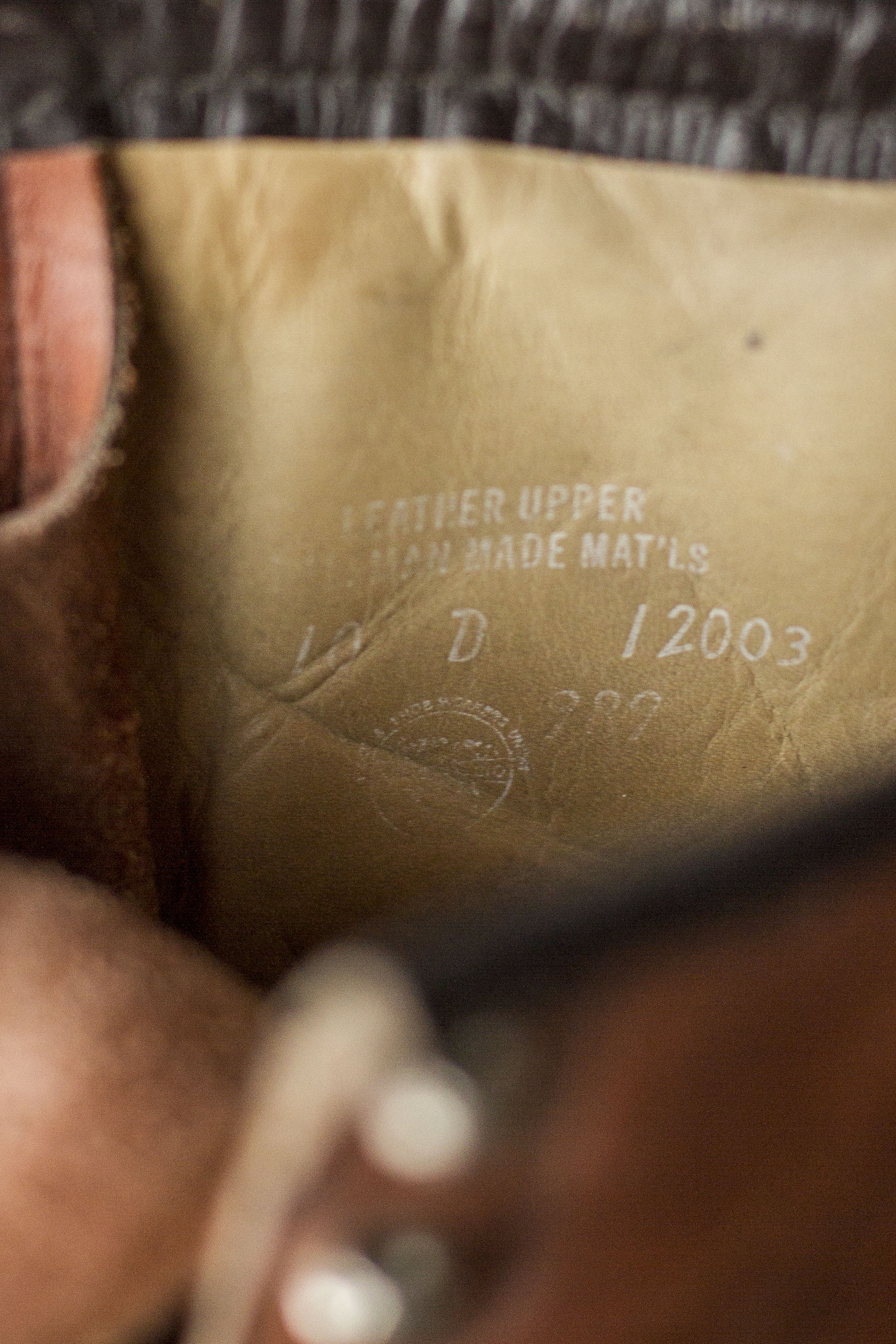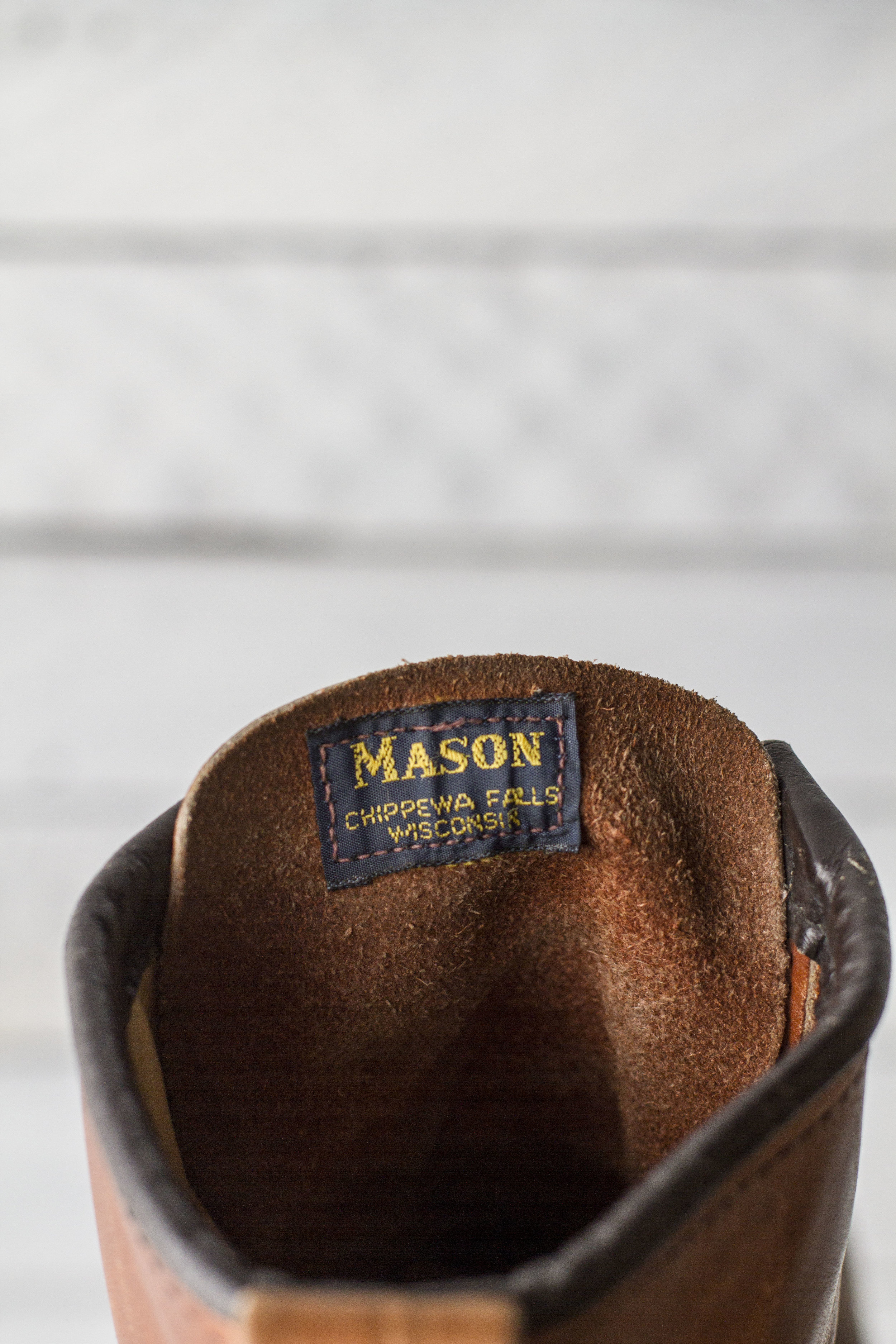 sold out
MASON CHIPEWA MOC TOES (10 D)
Mid-century moc toe work boots from Mason, Chippewa Falls Wisconsin.
FEATURES
leather uppers & sock lining
quick lace hook closure
medium width profile
LABEL READS
Mason. Chippewa Falls Wisconsin. Stamped on interior sock lining: 10 D 12003 989 (and what appears to be a union stamp)
CONDITION
Mindfully selected for heritage & character. Scuffing and coloration on leather exterior. Sole worn down a bit on the outside heel and at the ball of foot sections, but still has has plenty of traction.
MEASUREMENTS & SIZE
Men's 10 D*
Length | 12"
Width | 4 1/8" (widest part of sole)
Height | 9 1/2"
Innersole | 11 1/8"
*please see measurements for accurate sizing