WWII MUSETTE BAG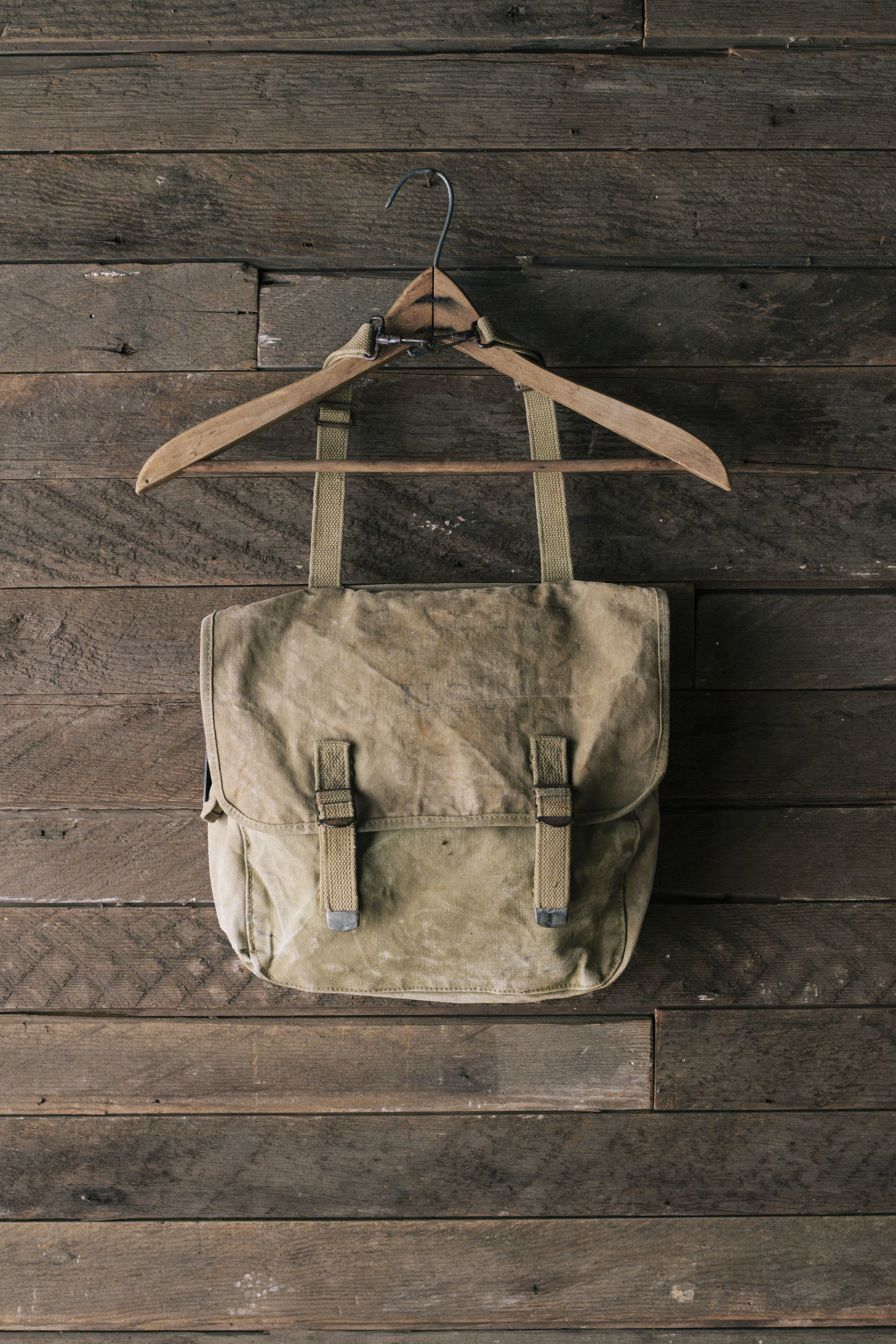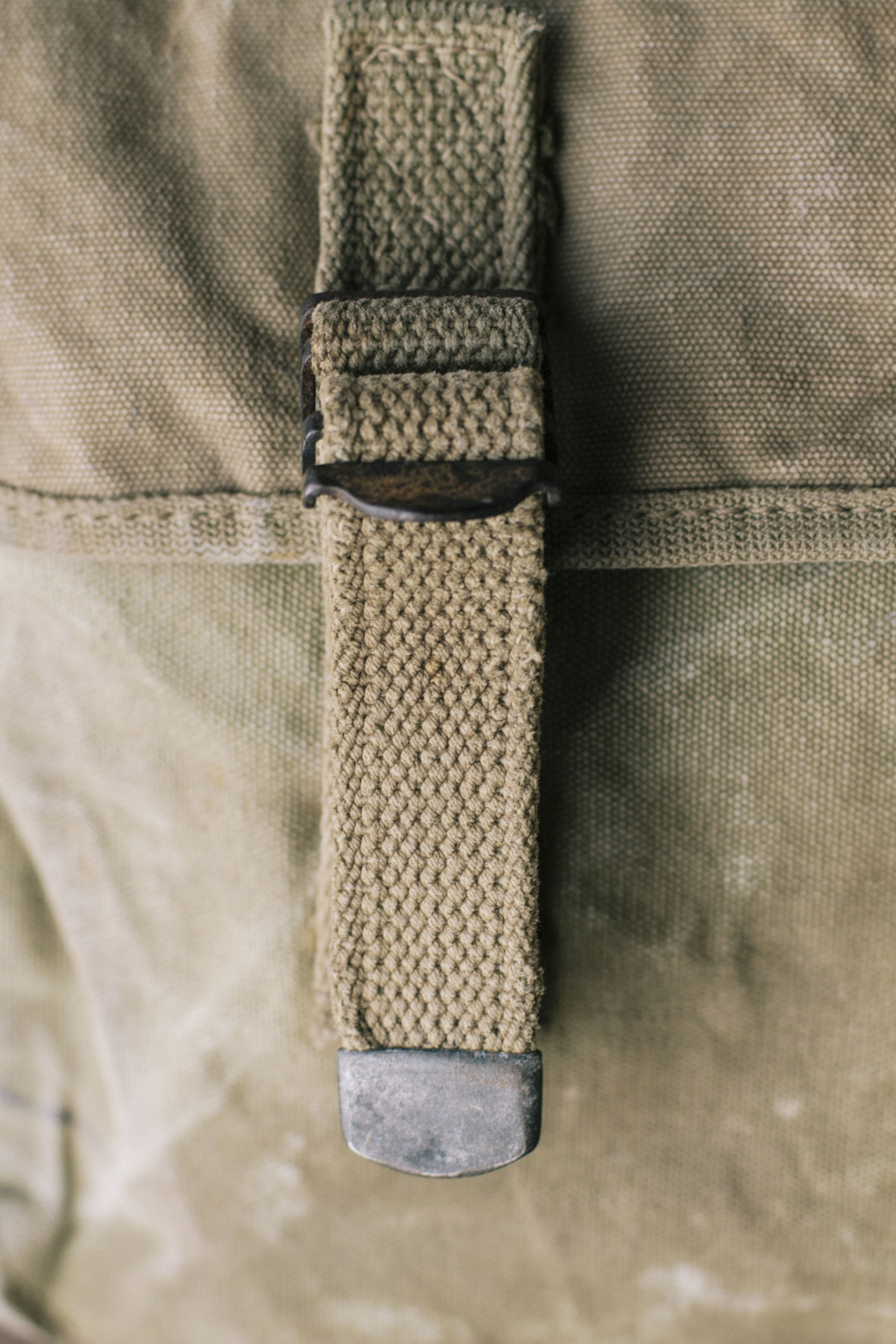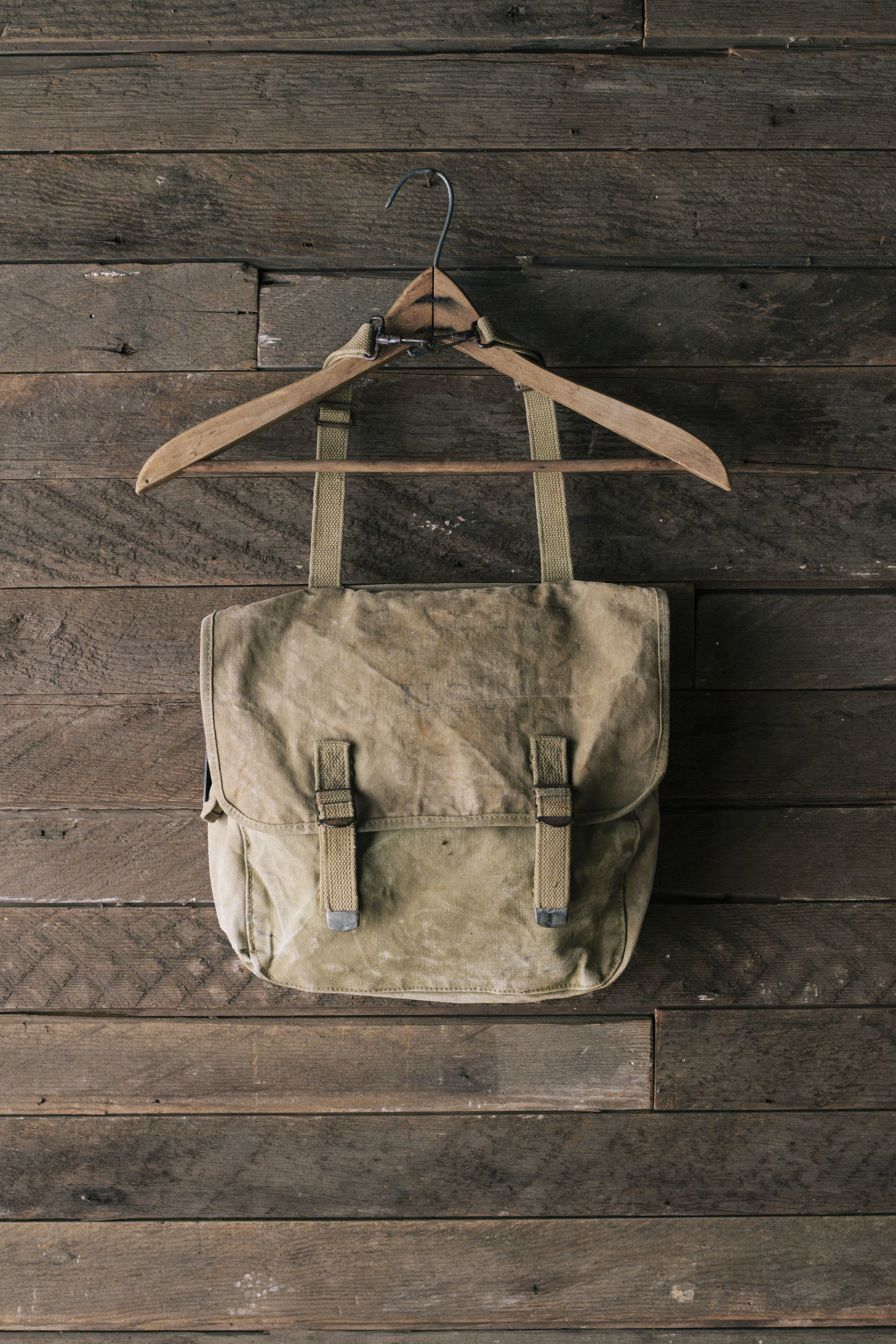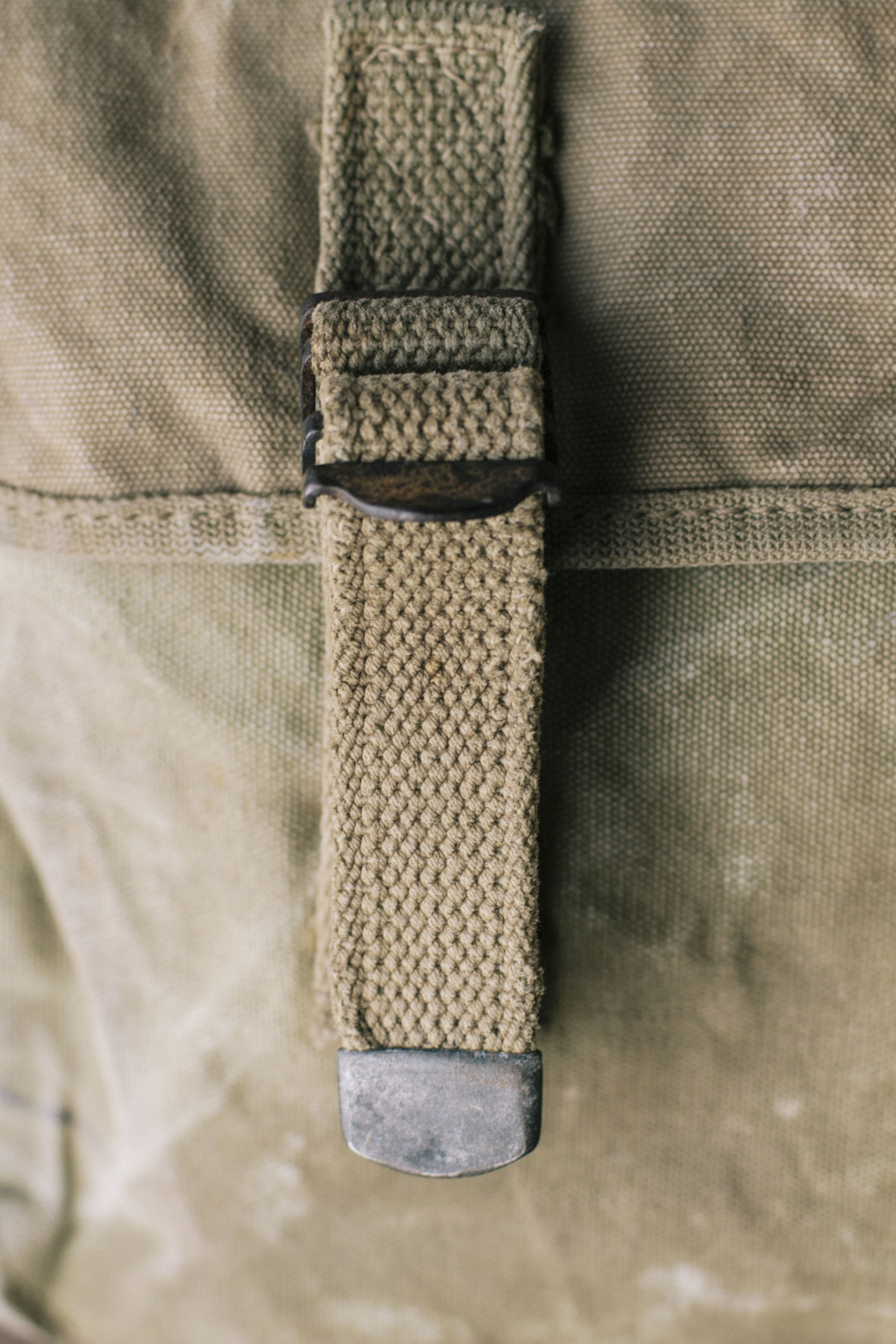 sold out
WWII MUSETTE BAG
WWII Musette Bag (Canvas, Field, M1936). An alternative pack for many soldiers who would be otherwise be using the M-1928 Haversack. Used widely in all theaters of World War II.
FEATURES
rear flap pocket with button closure
left side cargo pocket with button closure
multi-compartment interior
U.S. stamp on flap
Two short straps with metal tab ends connect to two short straps with buckles to close the main flap of the bag
Solid brass hardware
two web straps with snap hook ends to attach to M-1936 combat suspenders.
LABEL READS
Stamped with "Atlantic Products Corp. 1943"
CONDITION
Honest vintage wear consistent with age and heavy use. Staining/rust spotting throughout. Rust and oxidization on metal hardware. Faintly visible on the flap above the U.S. stamp "TOLBERT" has been scrawled. All straps, rivets, seams and stitching are in serviceable condition and there are no foul odors.
MEASUREMENTS & SIZE (laying flat)*
Height | 11"
Width | 12"
Depth | 5"
*please see measurements for accurate sizing