WWII JAPAN TOUR BAG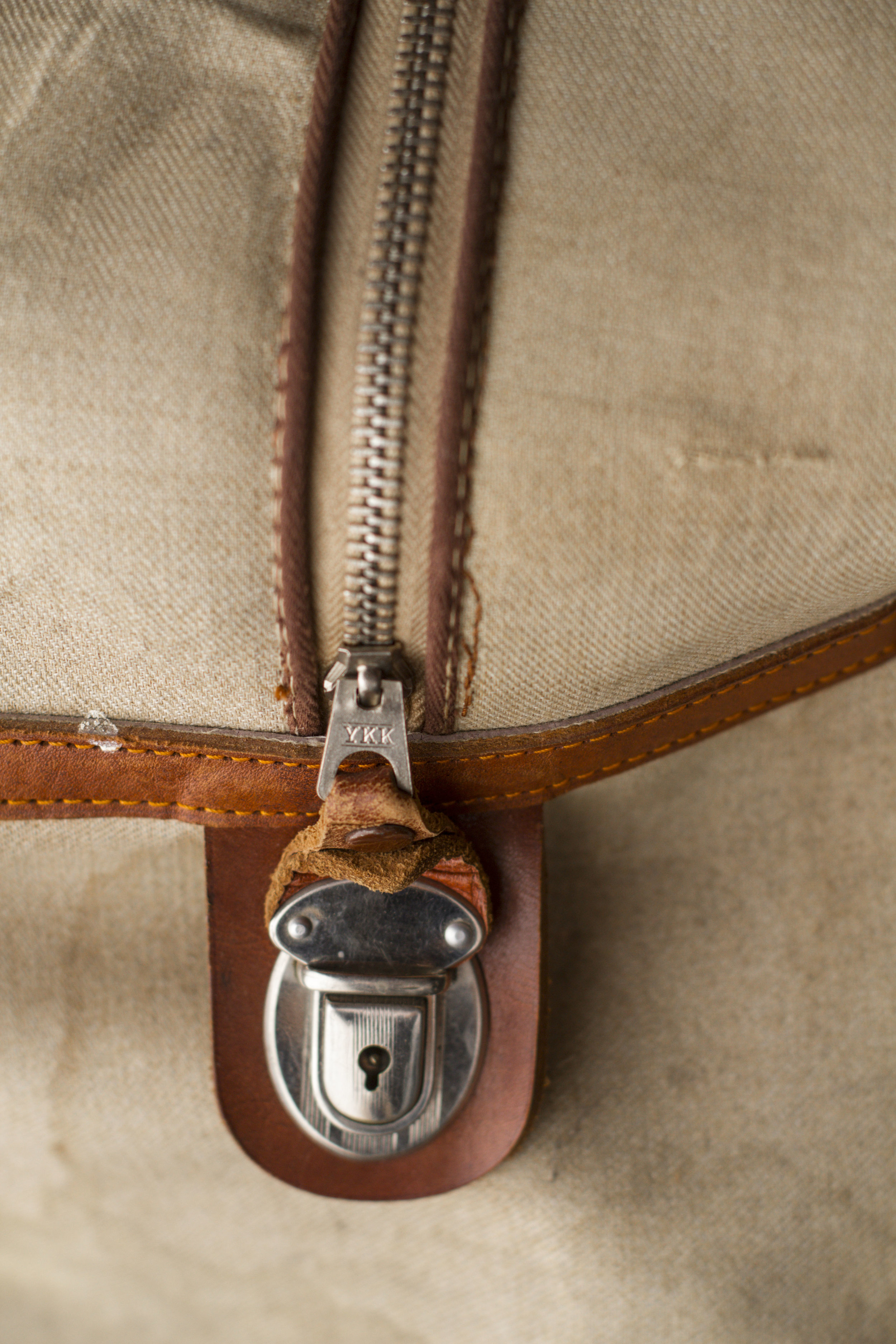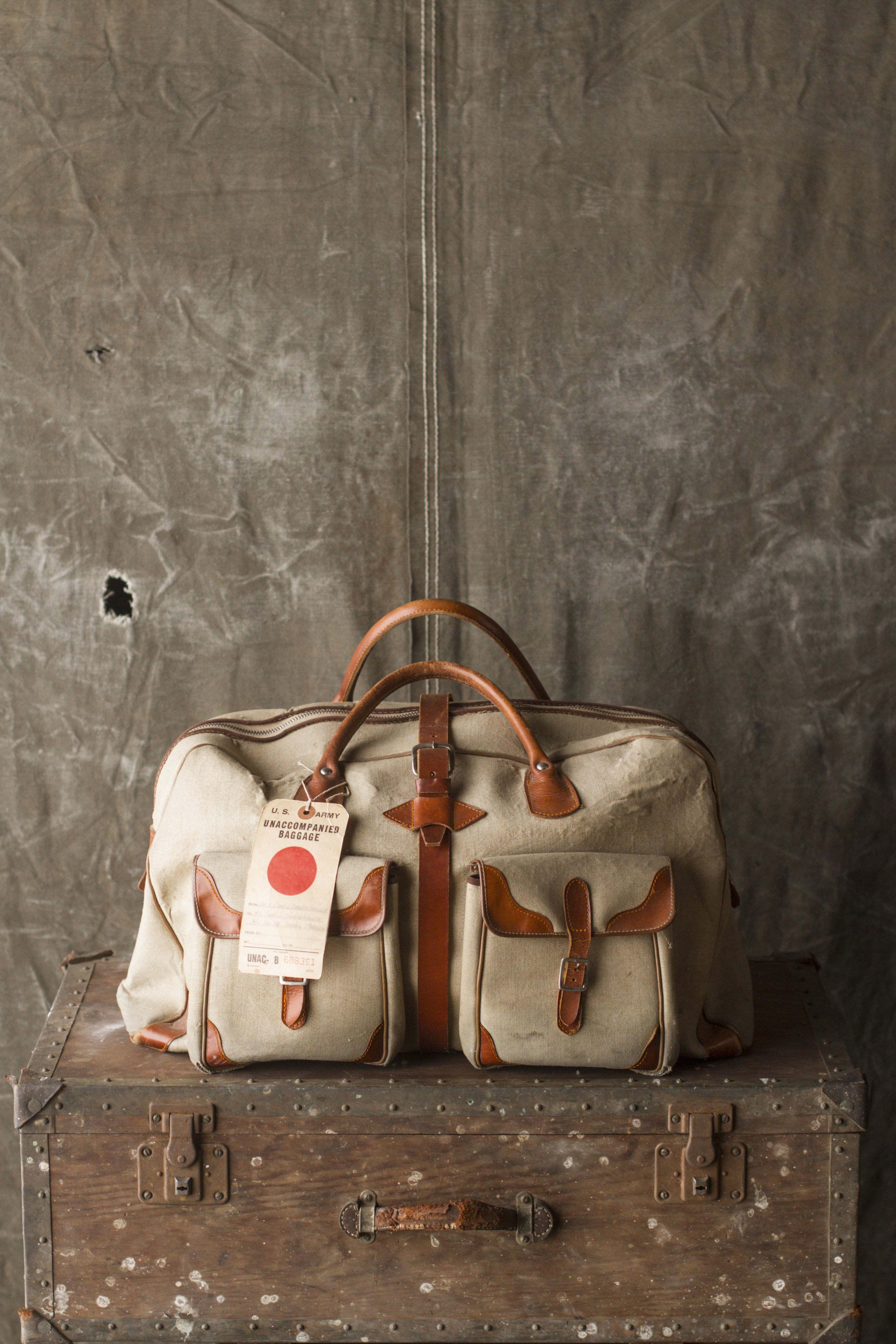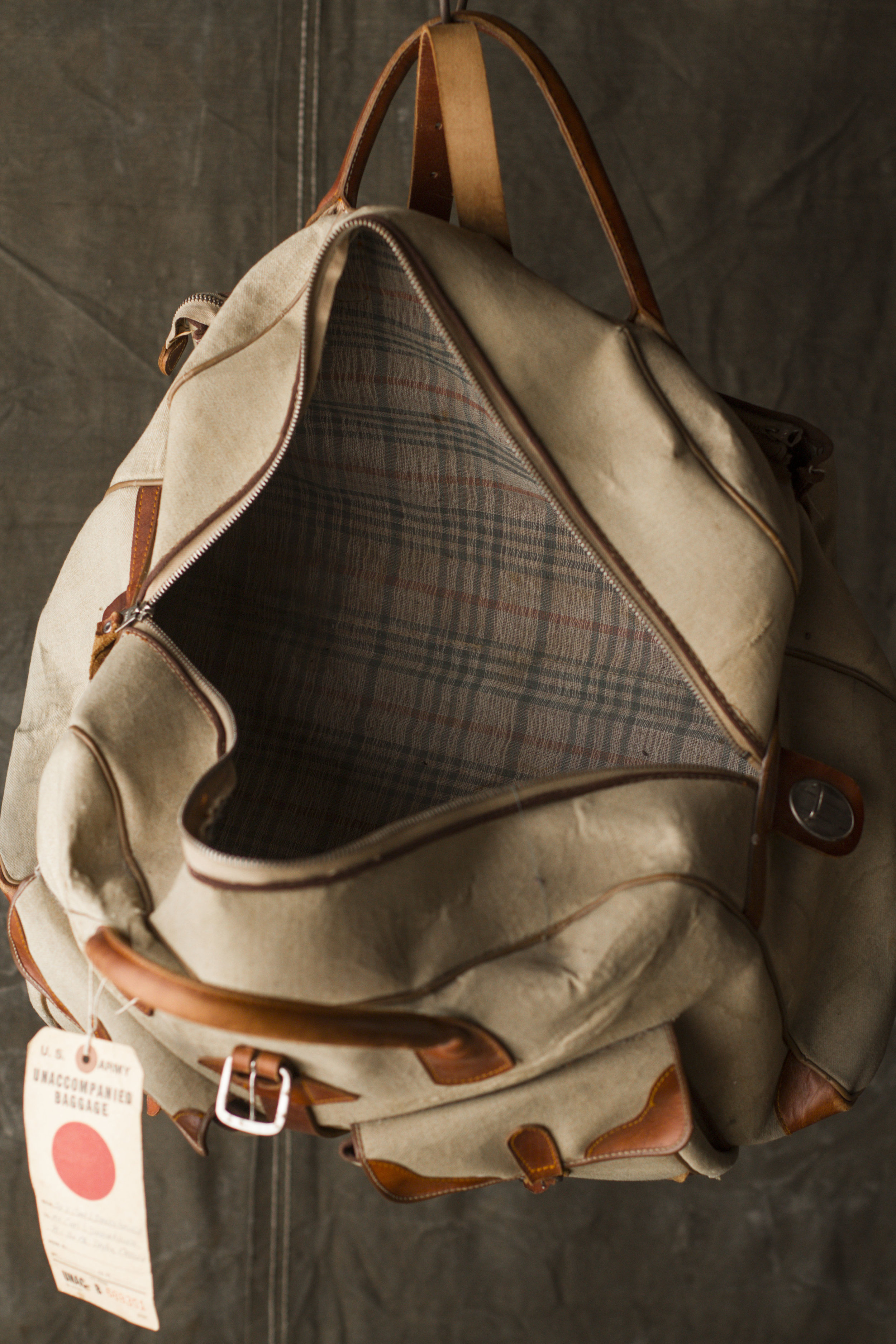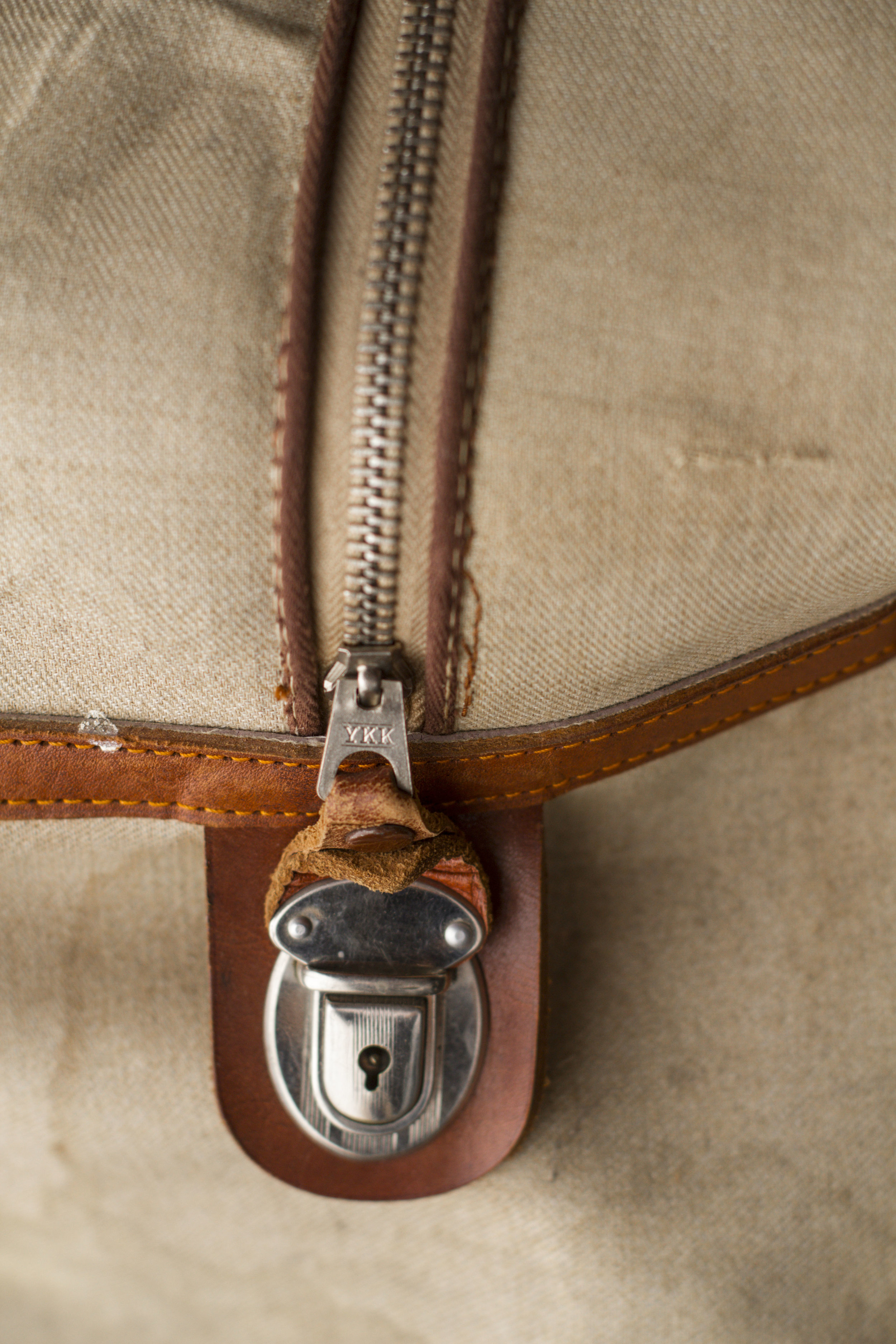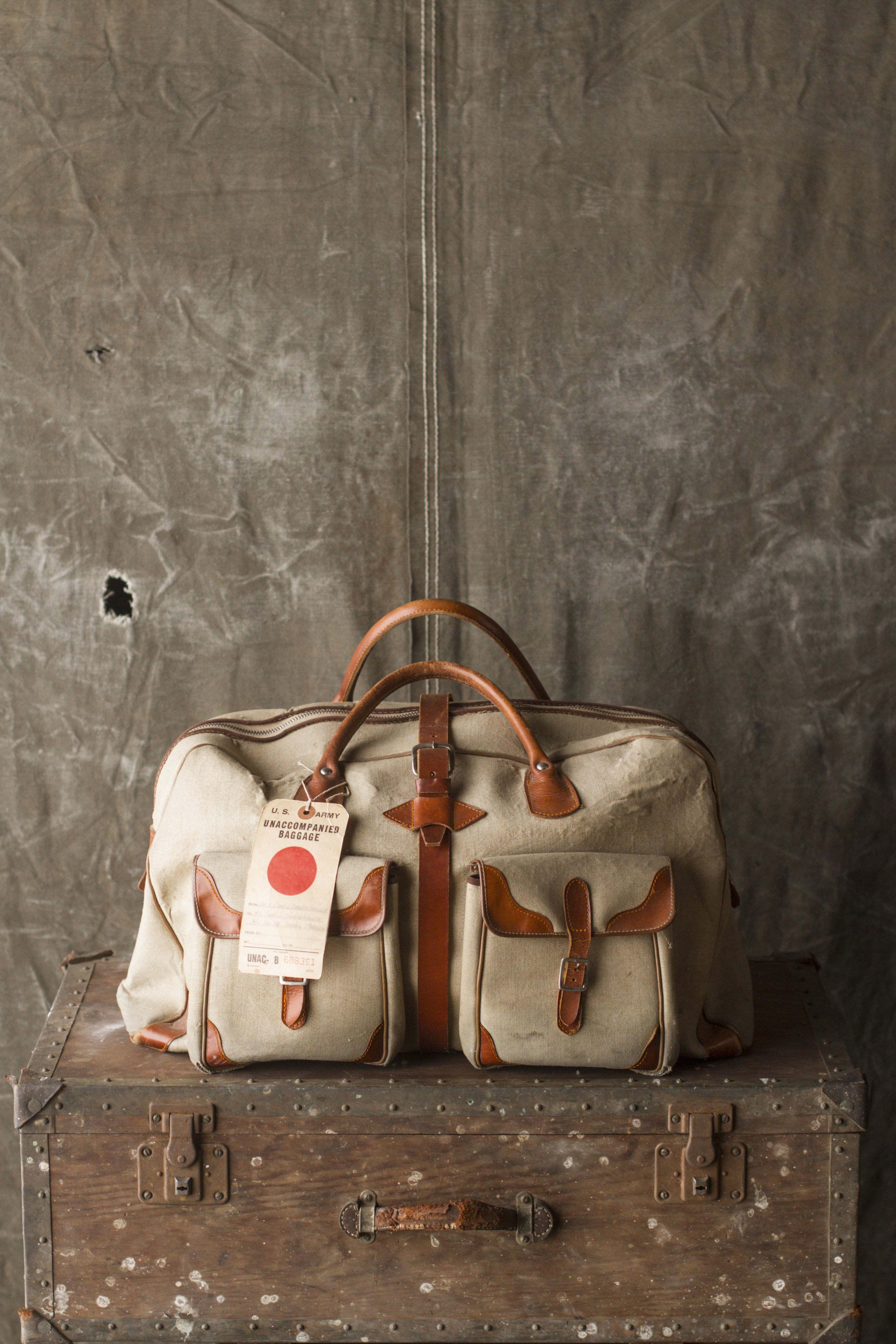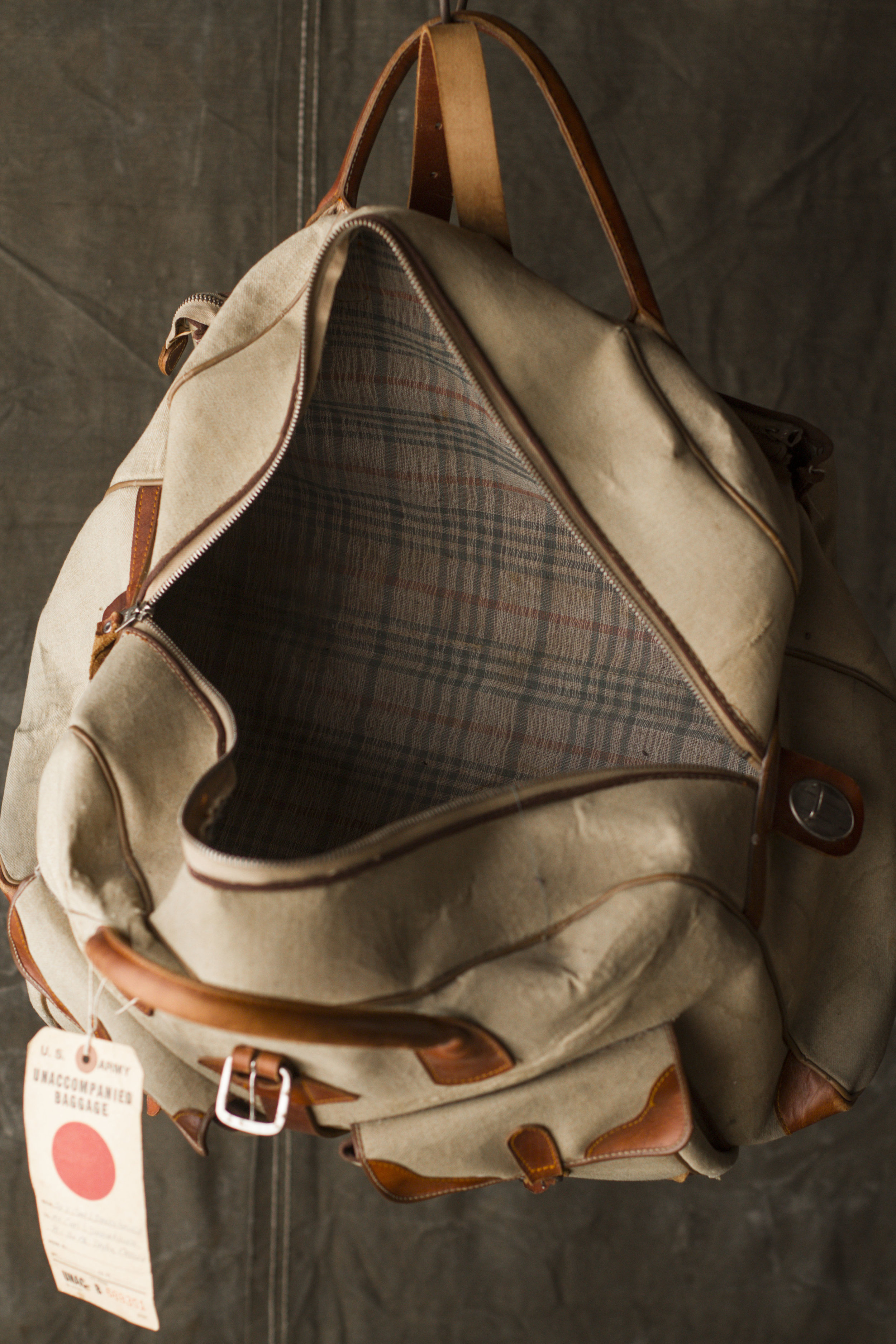 sold out
WWII JAPAN TOUR BAG
Ultra-rare WWII Japan tour souvenir overnight bag. Attached to the handle with cotton thread is a U.S. Army Unaccompanied Baggage tag with a stamp on the back that reads "WD AGO Form 55" (Honorable Discharge from the Army of the United States) dated 1 Aug, 1944 and a name/rank/A.S.N. that would indicate this bag belonged to a Specialist Third Class WWII veteran (handwritten name, address, and A.S.N. has been blurred for reasons of confidentiality).
FEATURES
leather & canvas details
large metal keyhole YKK zippers
two front flap pockets with leather buckle straps
large rear zip pocket with screen-printed panel
classic multi-color print of tiger/dragon motif around the island
single large compartment interior
CONDITION
Mindfully selected for heritage & character. Worn from years in use or storage. Frays, tears, discolorations, moisture marks and scuffs (as shown). Seam on left side of rear pocket is starting to separate at top. Leather has some cracking, but is in surprisingly good shape for age. Canvas and interior material is stiff and brittle (highly collectable item, not recommended for use).
MEASUREMENTS & SIZE
Length | 20"
Width | 15"
Height | 12"