EARLY DULUTH CANOE PACK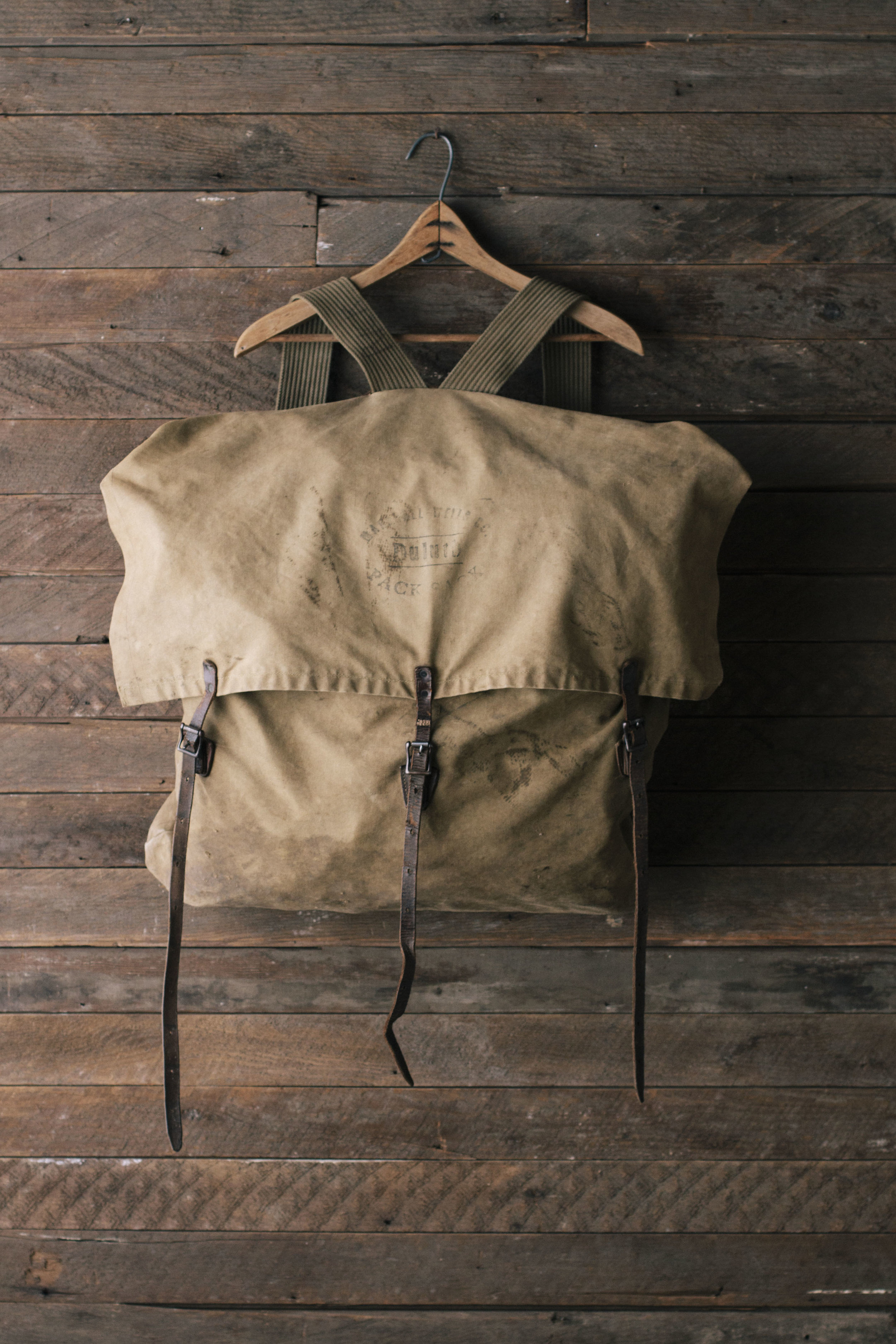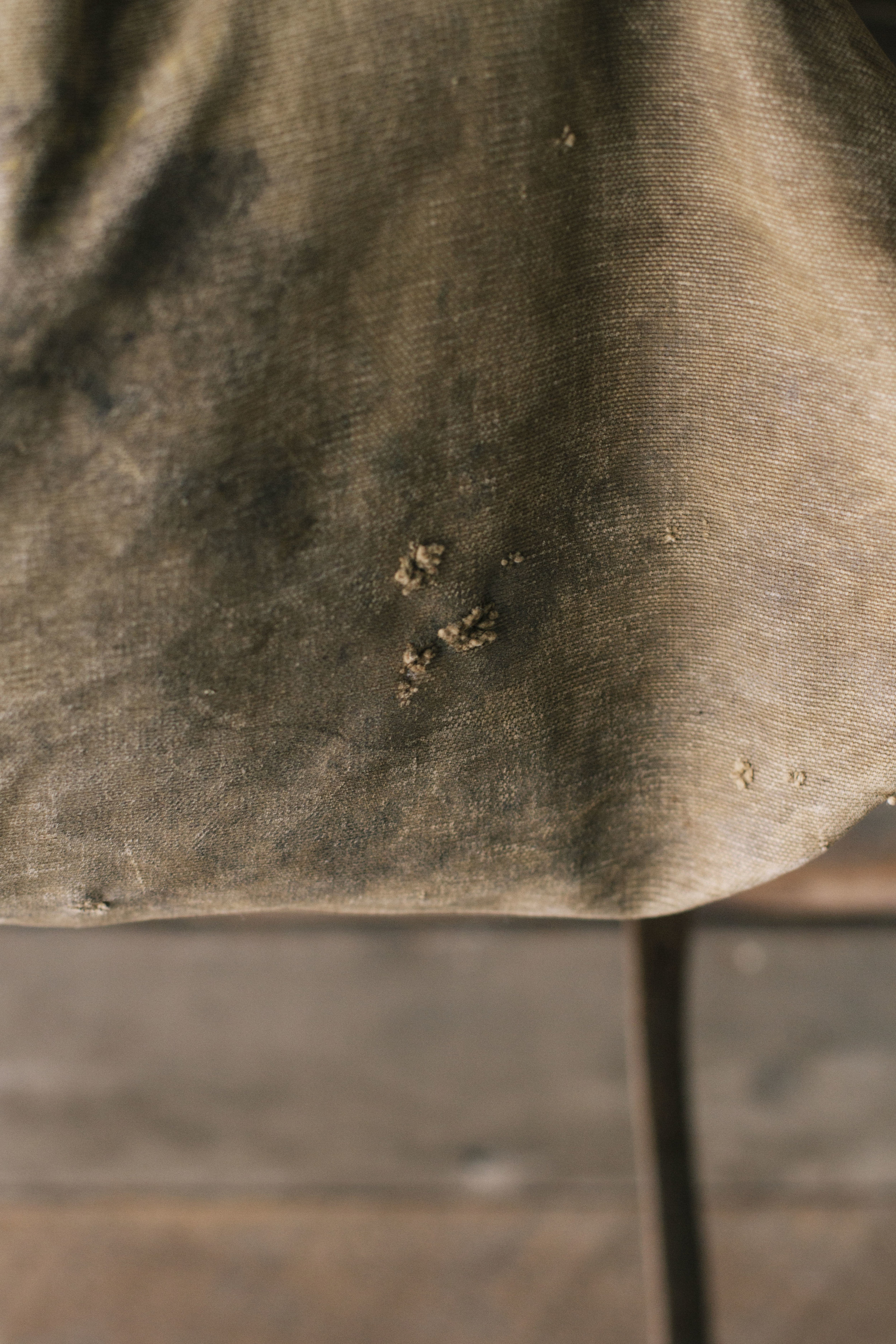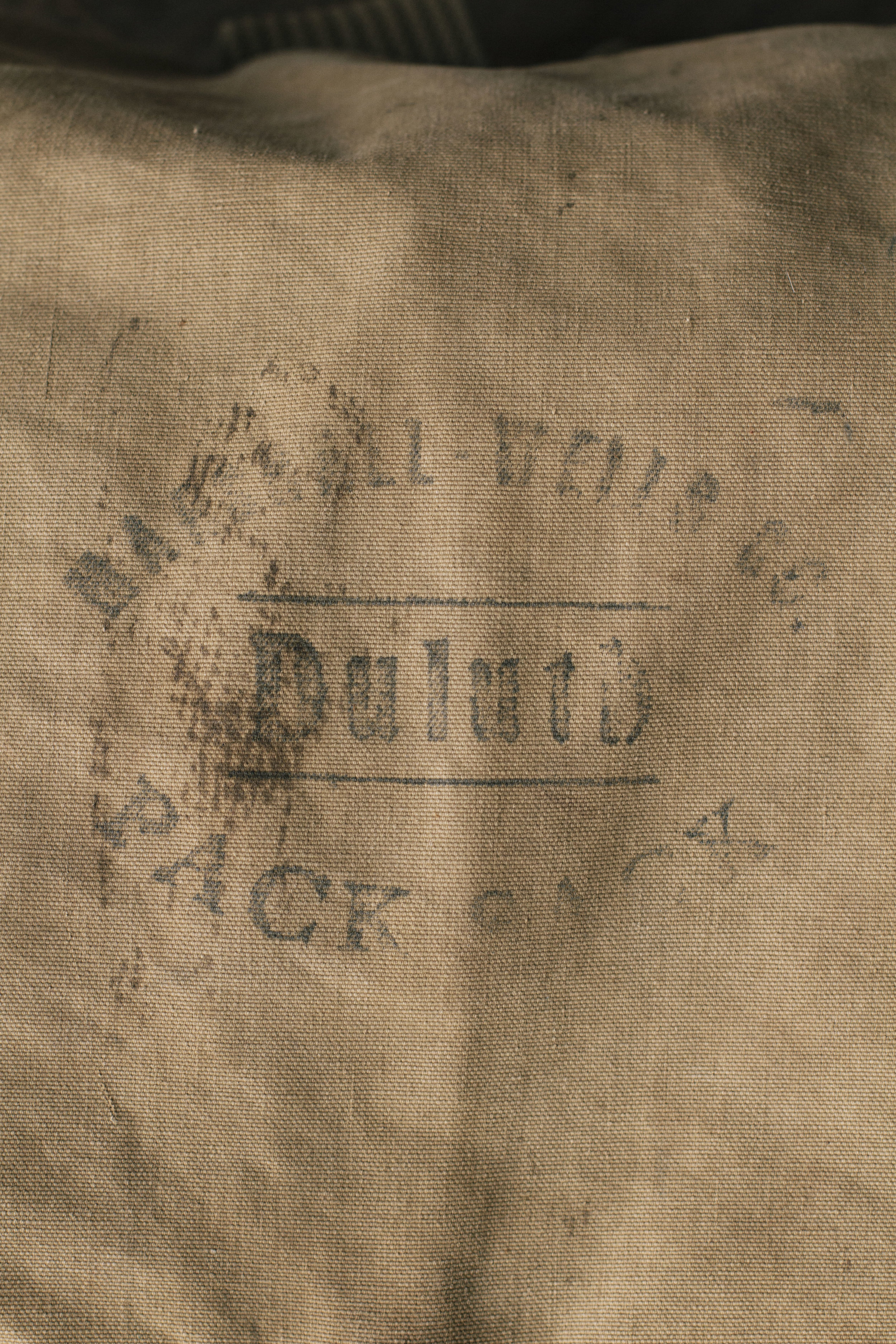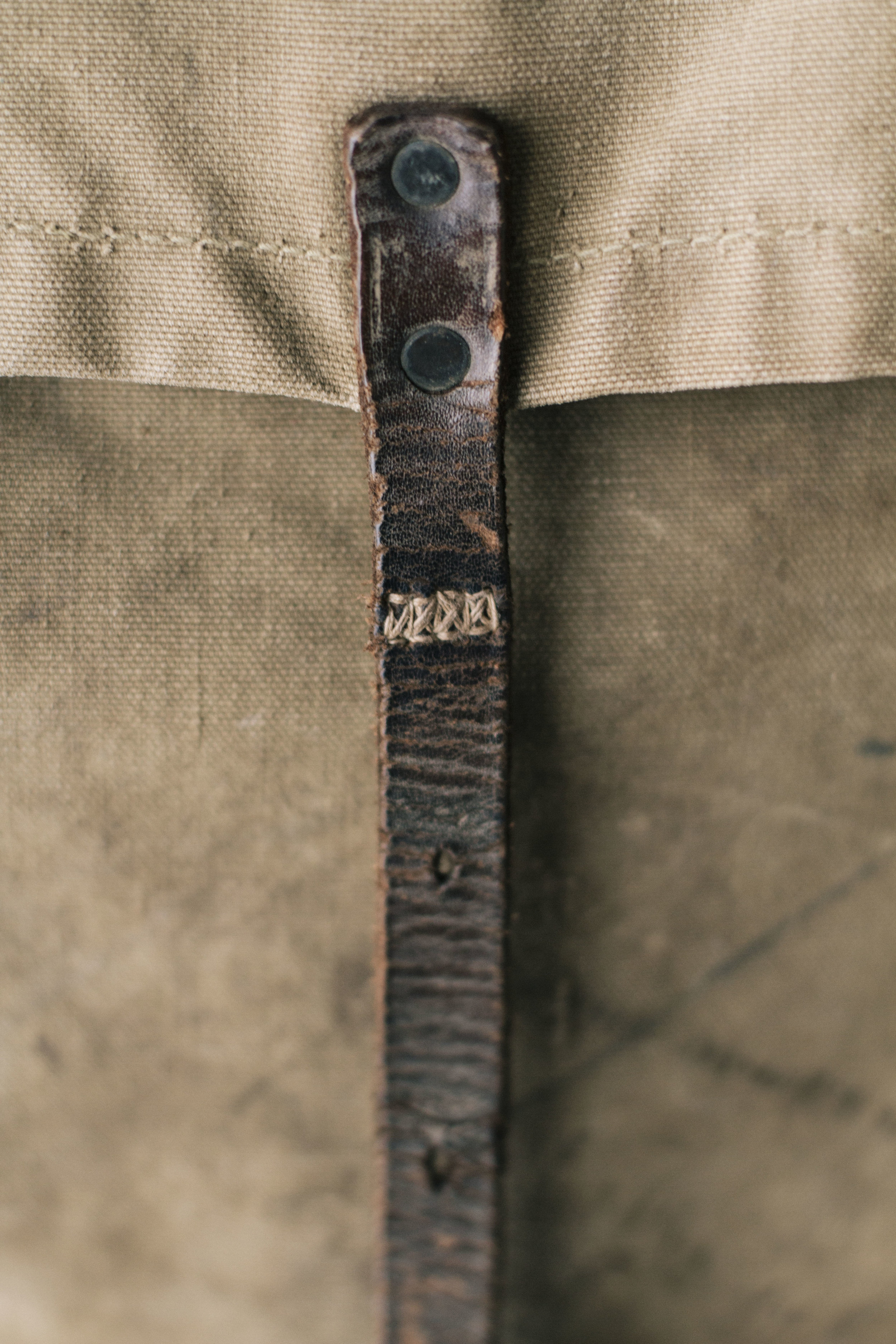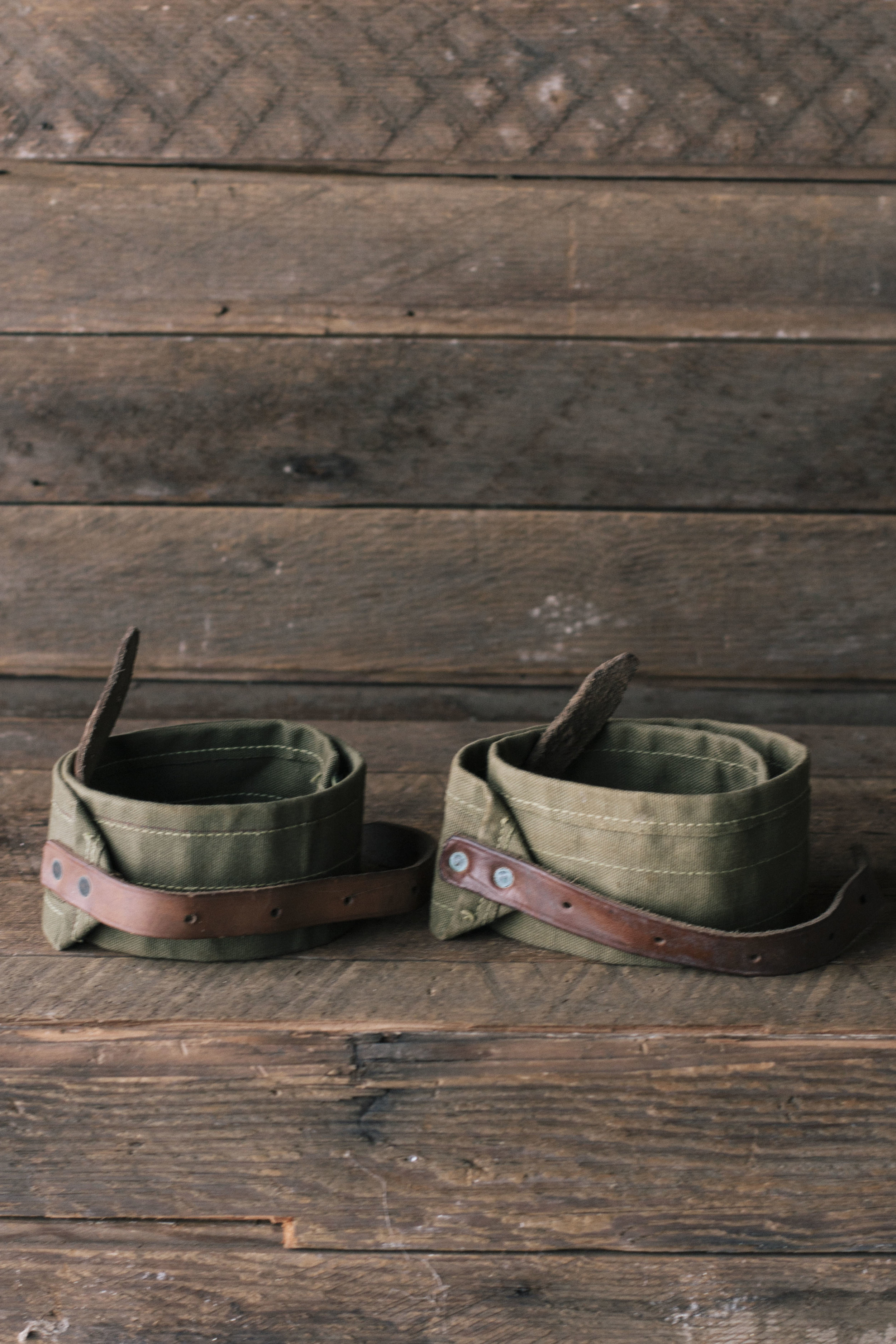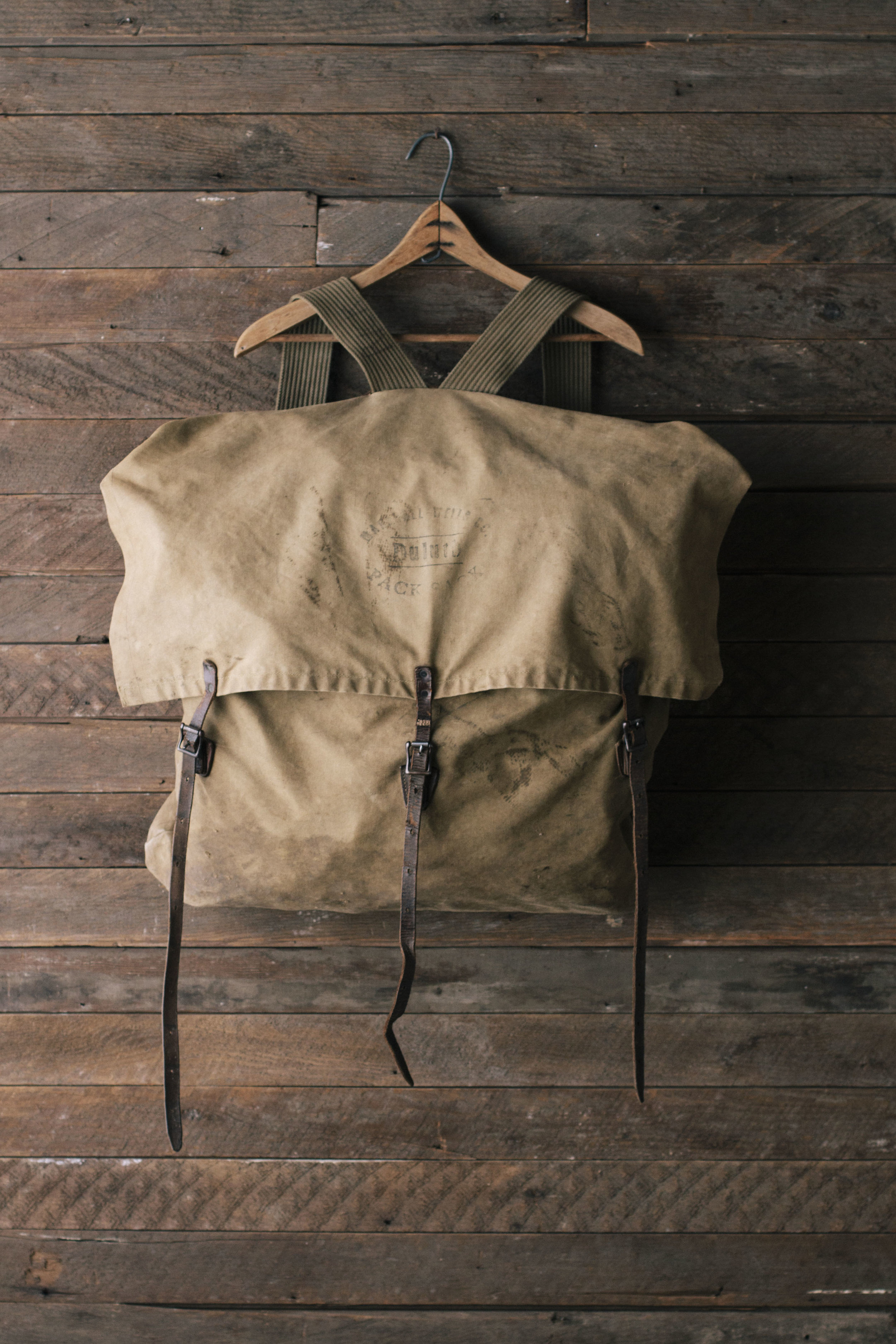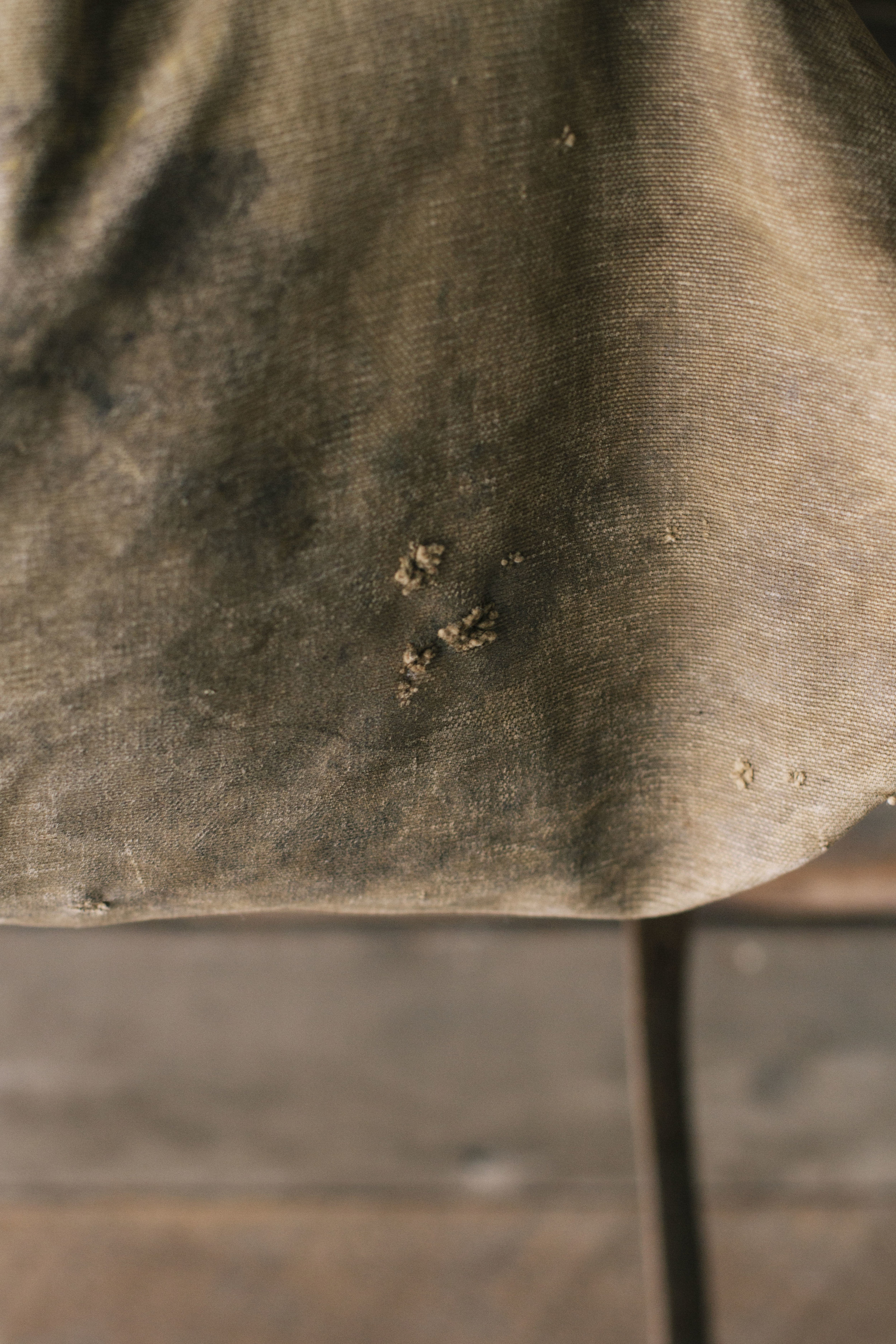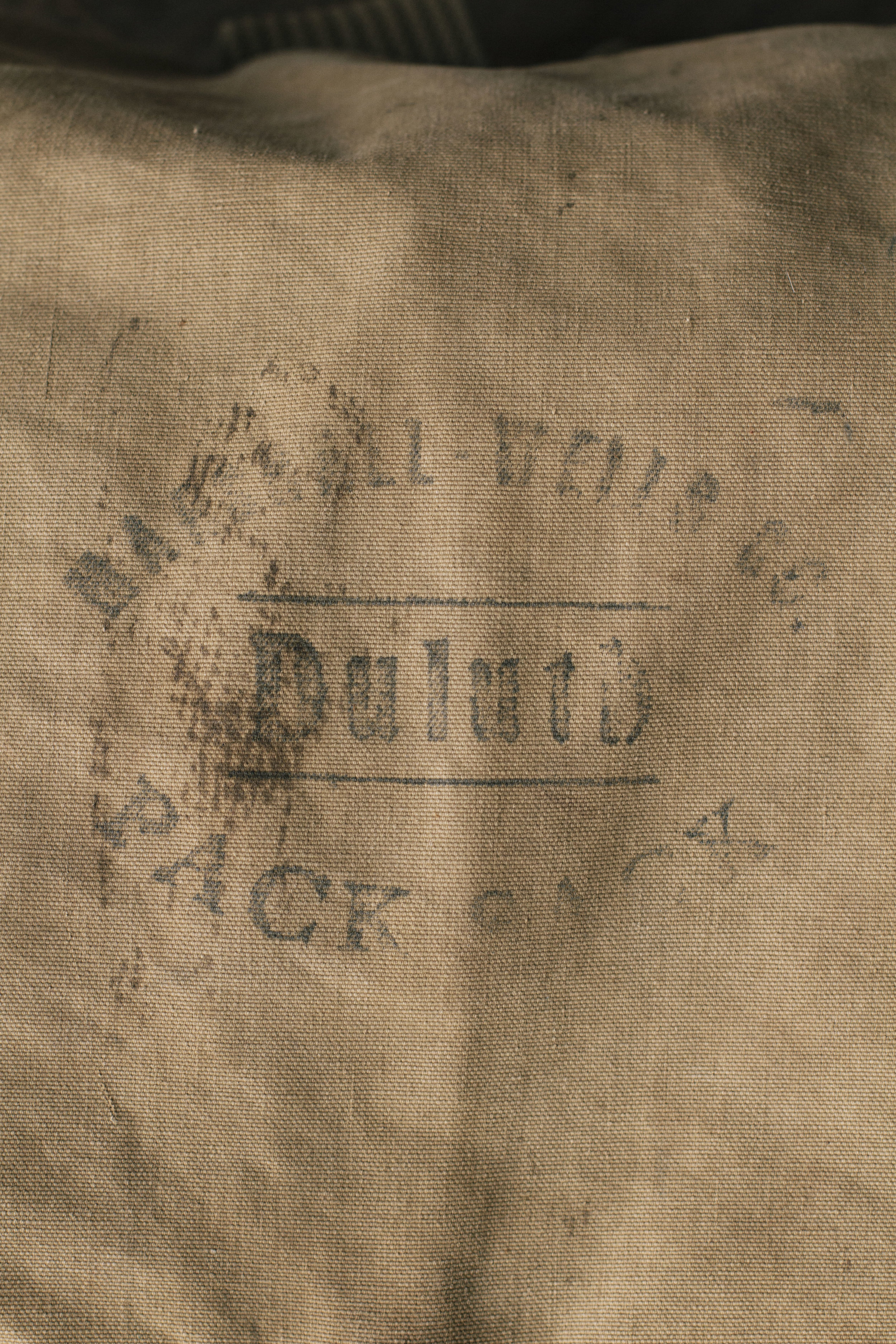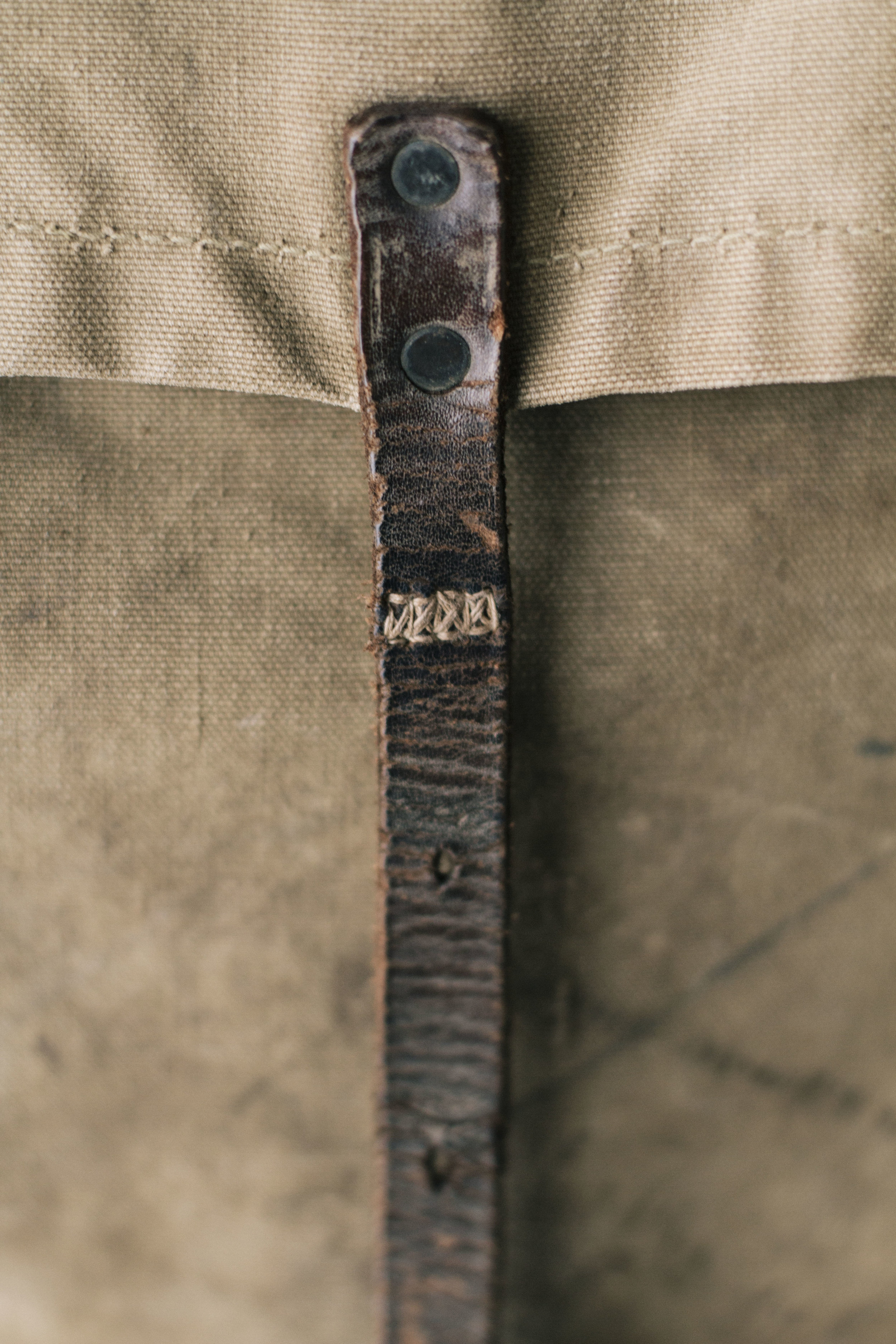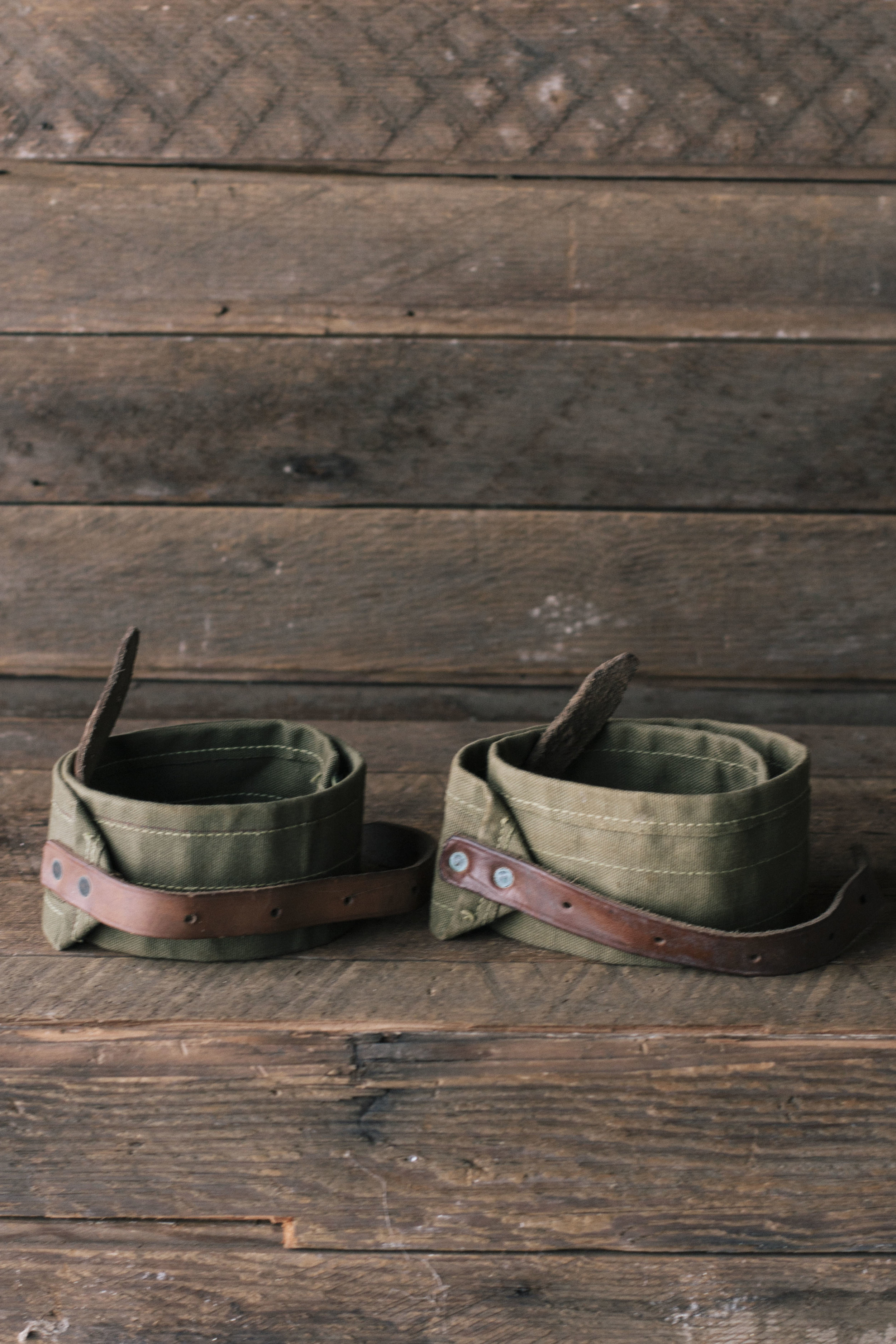 sold out
EARLY DULUTH CANOE PACK
Early Marshall Wells Co. original Duluth Pack Sack. Designed and patented in 1882 by Camille Poirier and referred to as the Great-Great-Granddaddy of modern day backpacks. Poirier sold his patent to Duluth Tent & Awning in 1911. Marshall Wells Co. established in Duluth MN, 1892 and liquidated in 1958.
FEATURES
Heavy canvas construction
Rugged leather shoulder straps riveted for extra reinforcement.
Large single compartment
Specifically contoured to fit the confines of a canoe
Solid brass hardware
Tumpline (strap for distributing weight to the head) w/ 1 extra.
LABEL READS
Stamped with "Marshall Wells Co. Duluth Pack Sack"
CONDITION
Honest vintage wear consistent with age and heavy use. Staining/spotting throughout. All straps, rivets, seams and stitching are present and in serviceable condition. Rust and oxidization on metal hardware. Various small holes in canvas, most notably on the bottom. Slight grandma's attic aroma. Leather is worn and cracked in places but still surprisingly supple for age. Faintly visible on the left shoulder strap "Rick SP" has been scrawled. Multiple repairs through the ages. Both buckles for the tumpline strap are replacements, leather piece at top of shoulder straps has been restitched and multiple rivets are unoriginal. Leather strap in the middle of the cover has been stitched together near the top. As-is. You will rarely find this pack in such good shape with all of its components.
MEASUREMENTS & SIZE (laying flat)*
Height | 27"
Width | 27"
*please see measurements for accurate sizing