POLAROID SX-70 LAND CAMERA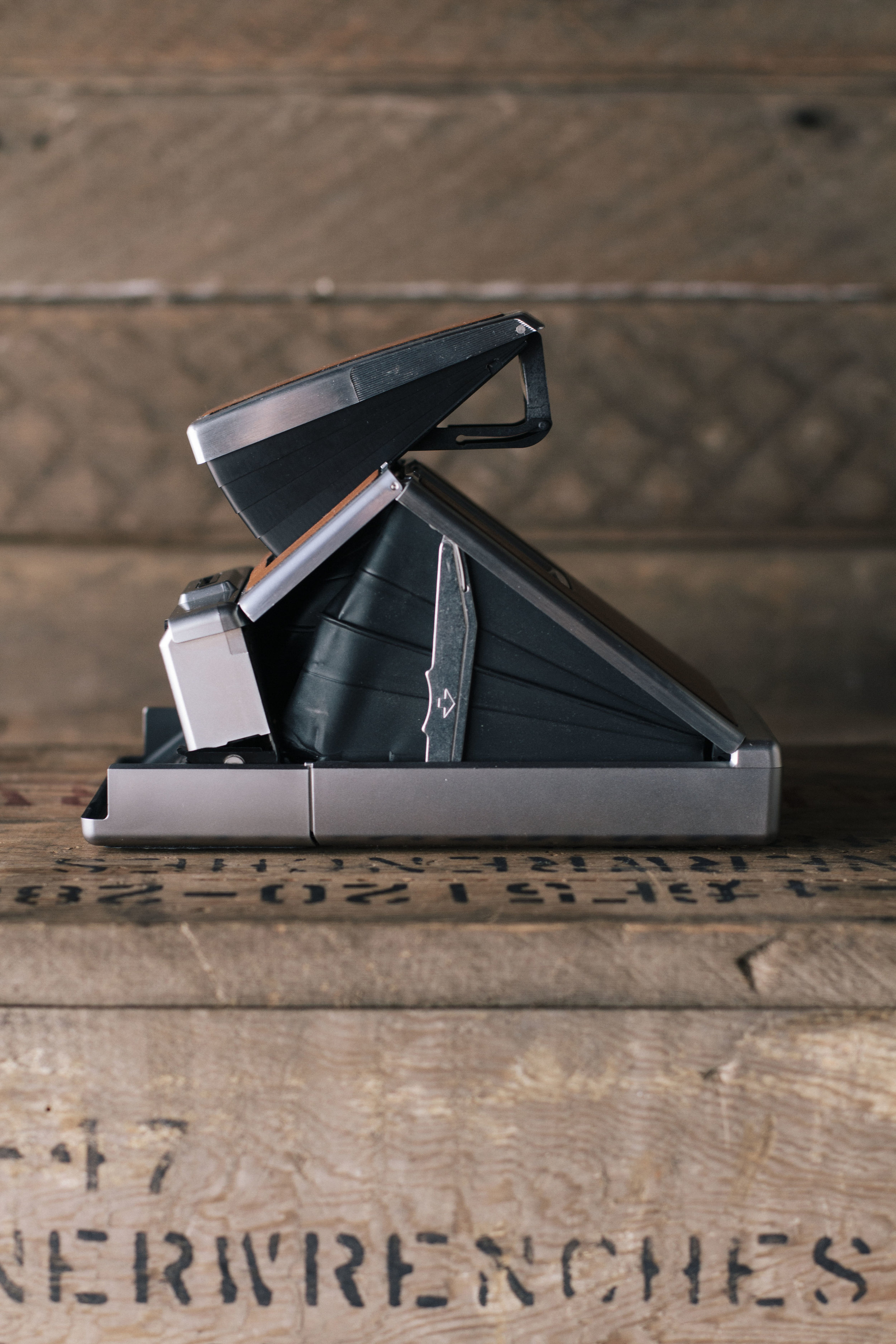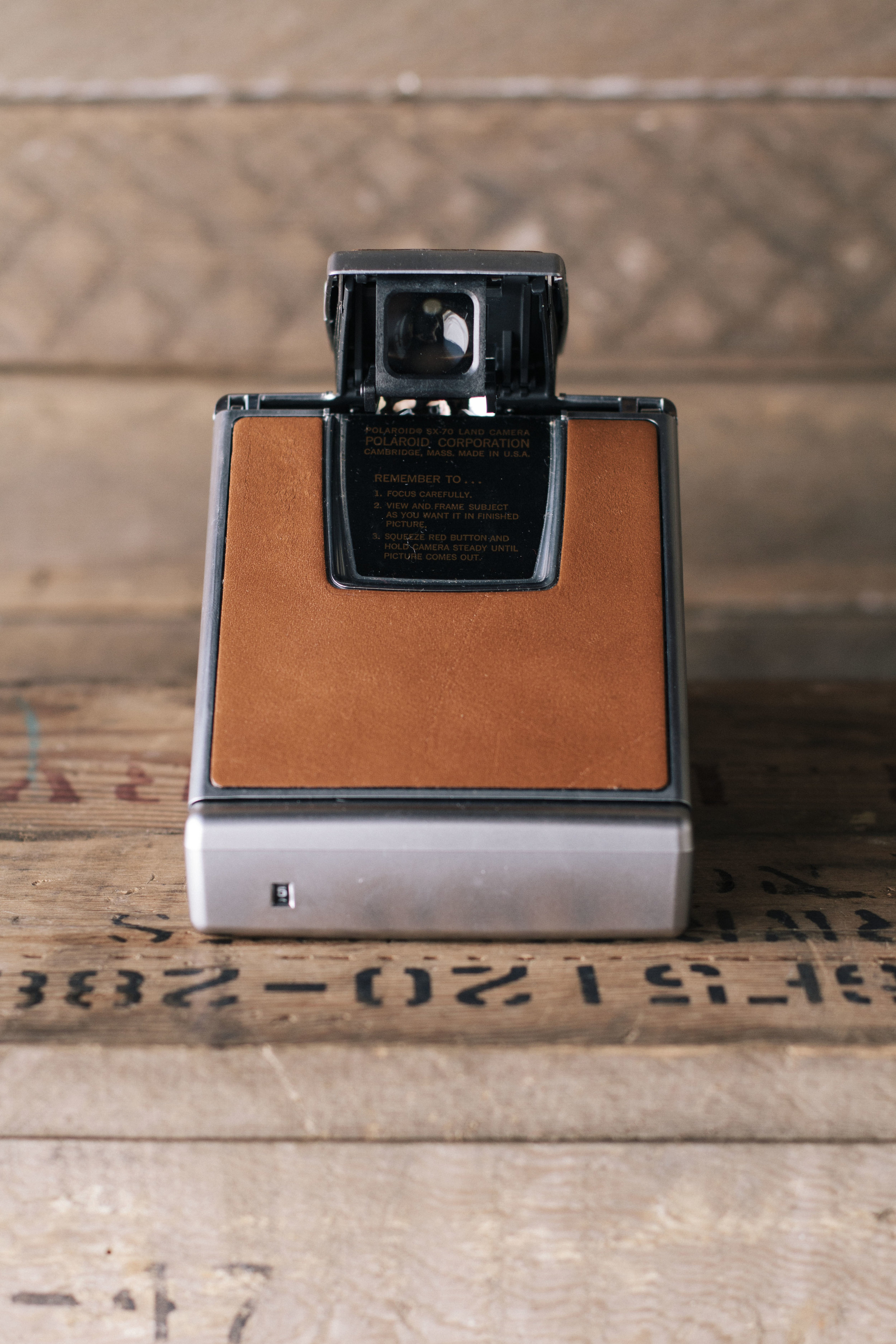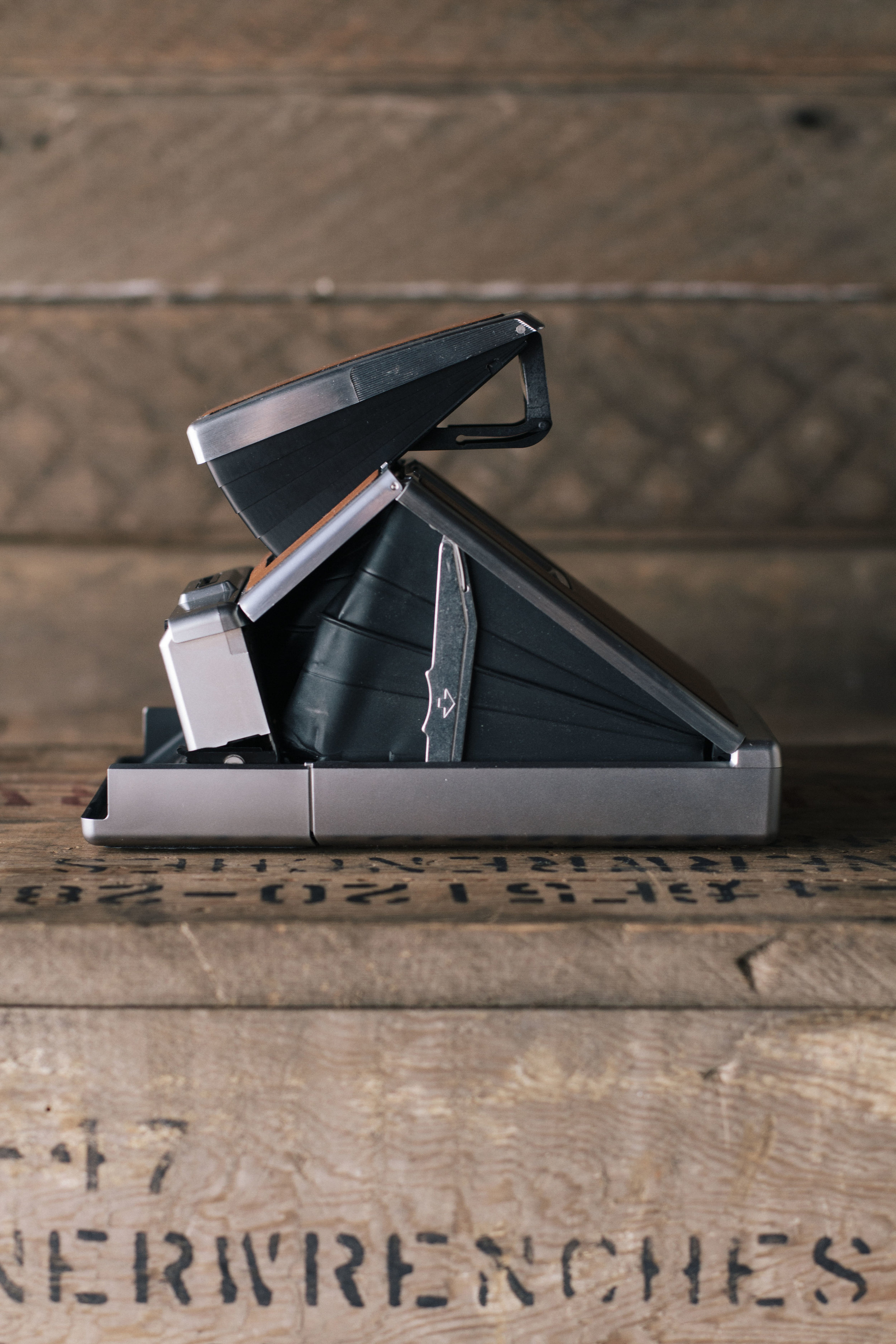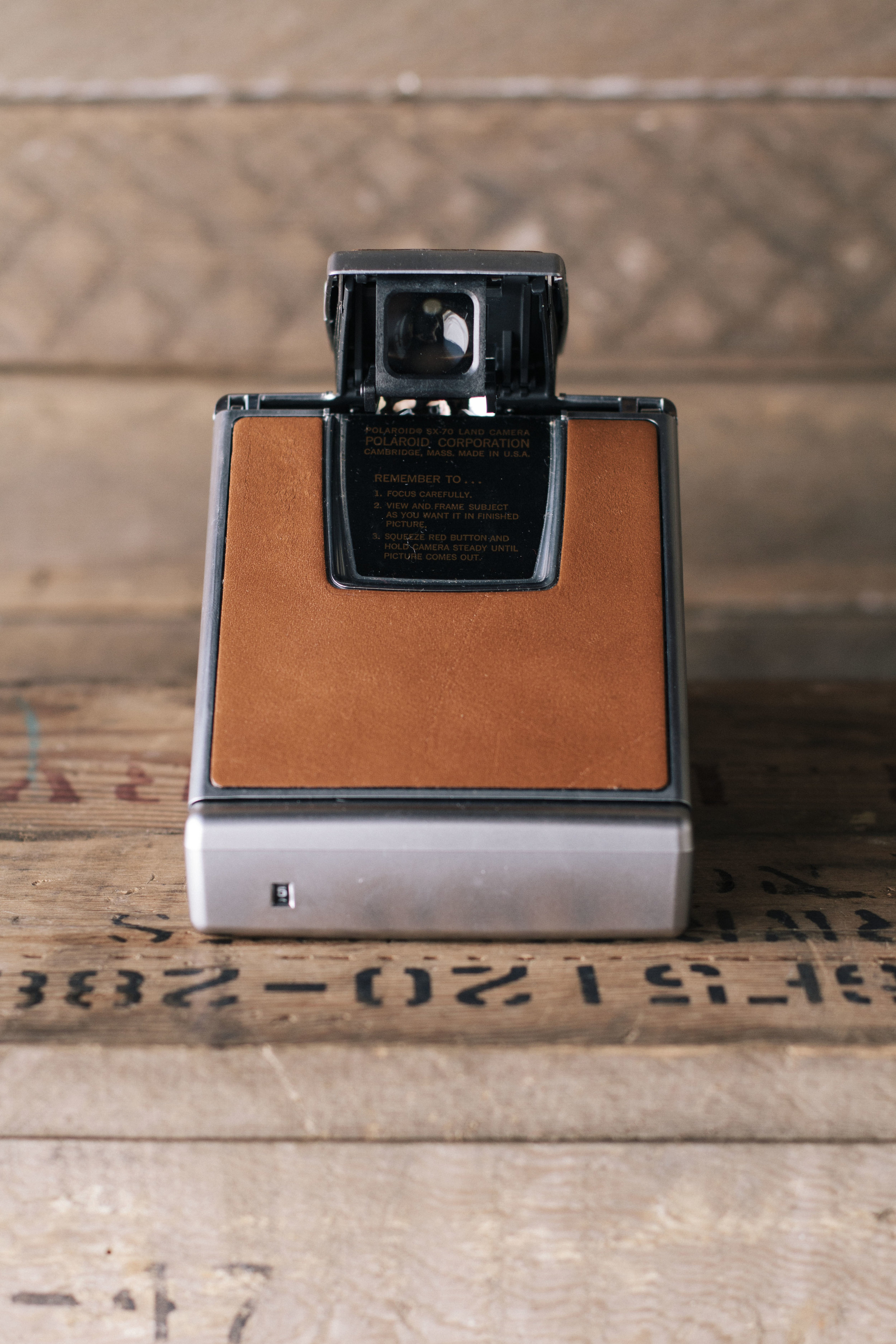 sold out
POLAROID SX-70 LAND CAMERA
1976 SX-70 SLR Polaroid Land Camera w/ original leather skin cover, two leather cases, and other extras.
FEATURES
chrome plated casing
leather skin cover
split-image rangefinder prism focus
focus wheel
light/darken control wheel
folding accordion body design
automatic exposure system
4 element, 116 mm, f/8 lens
flash socket
EXTRAS
small leather carrying case
large leather multi-compartment carrying case w/ key
partially used sylvania flash bar
original dated warrantee w/ serial #
owner's manual
LABEL
Polaroid SX-70 Land Camera | SN: OG600248104
CONDITION
Excellent vintage condition. Fully functional (tested with expired cartridge of Impossible Project film and flash bar). Minor scuffs/scratches, and a slightly musty smell. No other perceivable issues.
CAMERA MEASUREMENTS & SIZE (FOLDED)
Width | 4 1/8"
Length | 7"
Depth | 1 1/2"
CARRYING CASE MEASUREMENTS & SIZE
Width | 10"
Height | 8 3/8"
Depth | 2 1/2"