HAND KNOTTED PERSIAN TREE RUNNER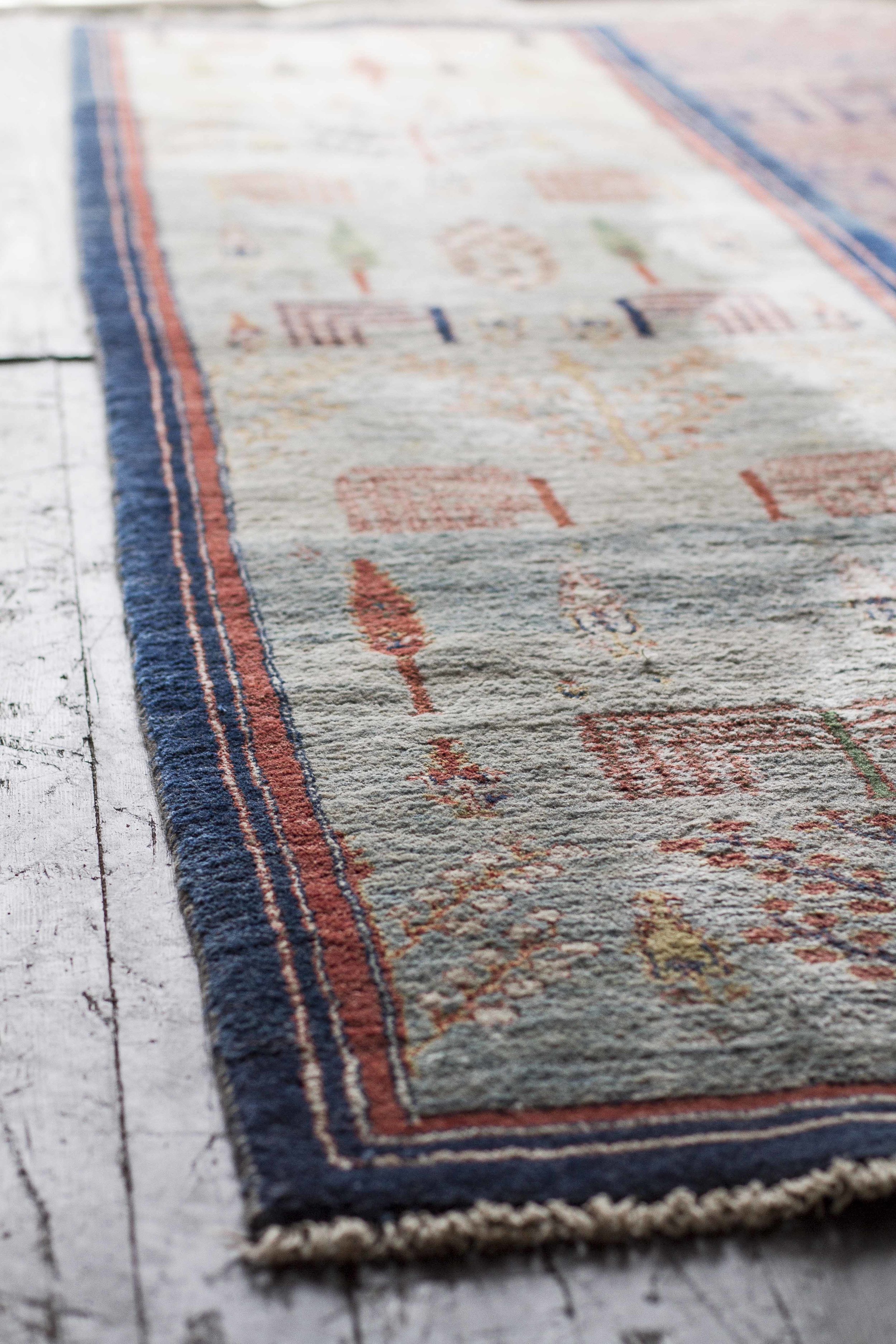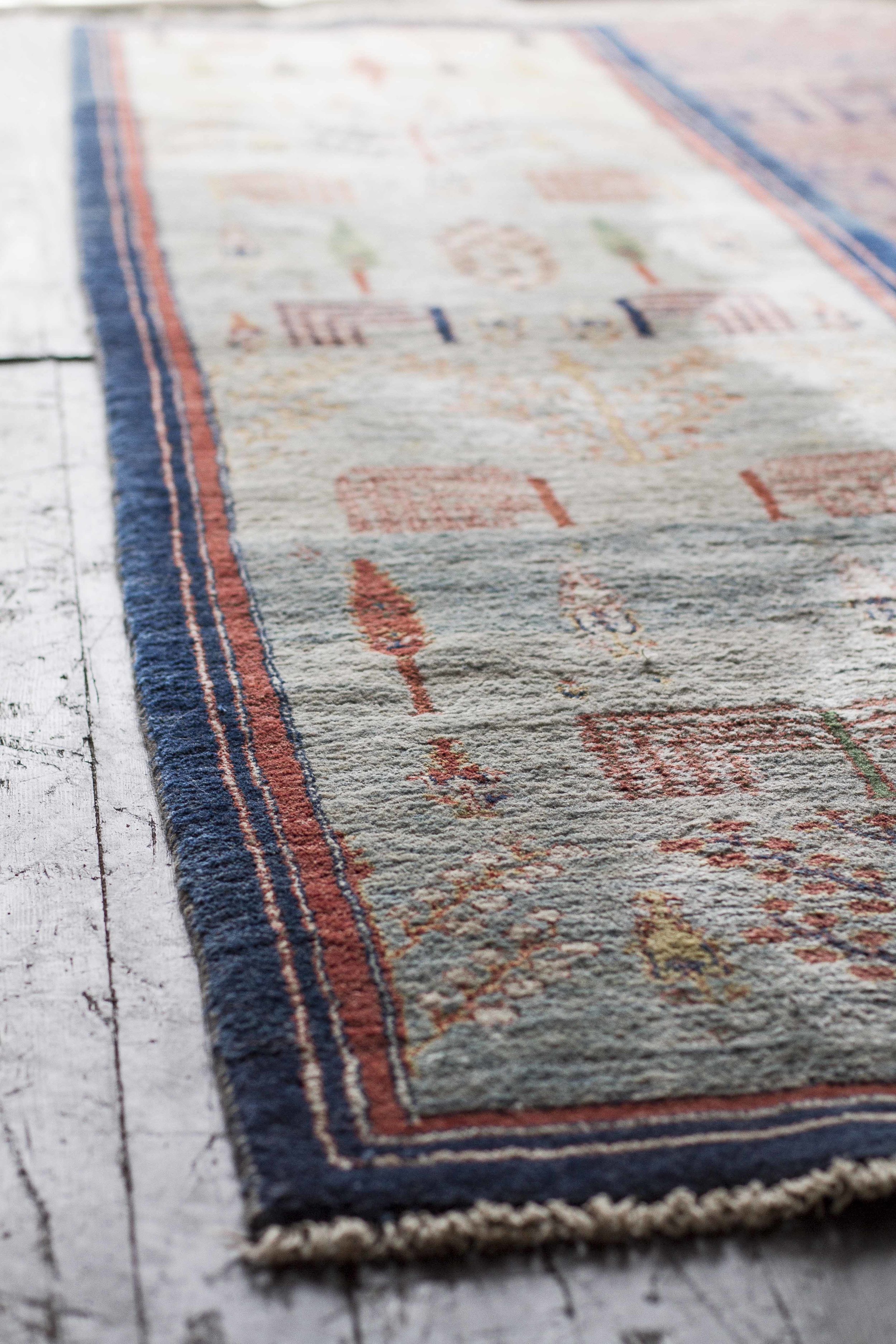 sold out
HAND KNOTTED PERSIAN TREE RUNNER
Beautiful hand-knotted Persian Serapi/Heriz wool pile runner.
FEATURES
very fine 300 KPSI (Knots Per Square Inch) construction
wool weft and pile
cyprus, willow, and tree of life design
unique dark blue, green, yellow, white, and orange pattern against a gradient sky blue and beige field
dark blue/orange border
heavy pile
vinyl strip backing on edges
short fringes on ends
CONDITION
A few signs of honest vintage wear. Some fading and coloration.
MEASUREMENTS & SIZE
Length| apx 10'
Width | 2' 4.5"